We are currently sitting at home in Rome, which is exactly what we have been doing for most of 2020. For Christmas, the Italian government has released a confusing, color-coded DCPM (decree) about what we can and cannot do, who we can and cannot see, where we can and cannot go, and what businesses can and cannot be open. There is also a national curfew and a universal mask mandate throughout the country. It is unlike anything we could have imagined 12 months ago but feels strangely normal now.
2020 has been a year that none of us will forget, but I thought it would be worthwhile to go back through some of the most defining blog posts to see how and what changed.
January
We still did not know what was coming at this point in the year.
I wrote about the verified plans to open the first Starbucks in Rome. It seemed like a done deal but a pandemic had other plans — and the Rome 'Bucks is still in the works but has yet to open. I hear the location has potentially changed and 2021 may be the year. Let's see.
I also wrote about how to take the train between Rome and Venice. Venice in late January was the last trip I took before Italy entered a full lockdown about five weeks later. I held on to those memories all year!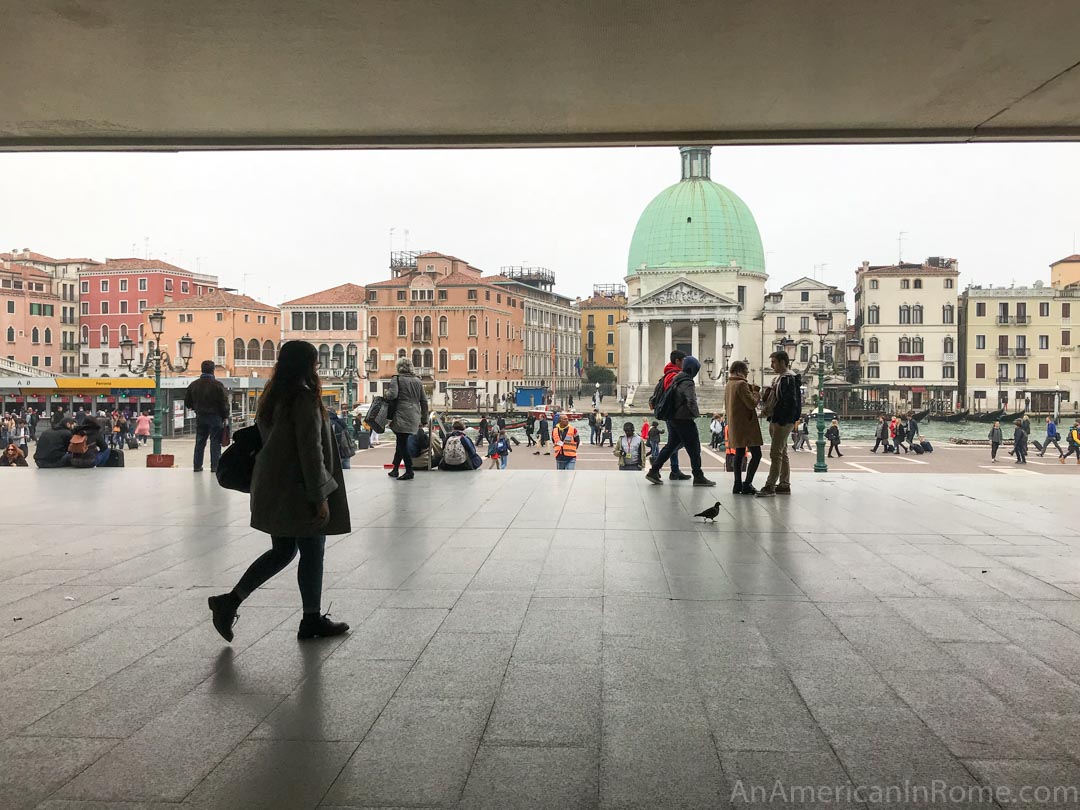 February
In February, I was 7 months pregnant. We spent most of the month trying to enroll our son in daycare. It was a bureaucratic challenge and I lost many days to the hurdles. Then, something seemed off. We started to sense that all was not right with this 'coronavirus.'
However, day-to-day life continued mostly unaffected. No one was wearing masks. Nothing was closed. I wrote my first post about how things were still ok.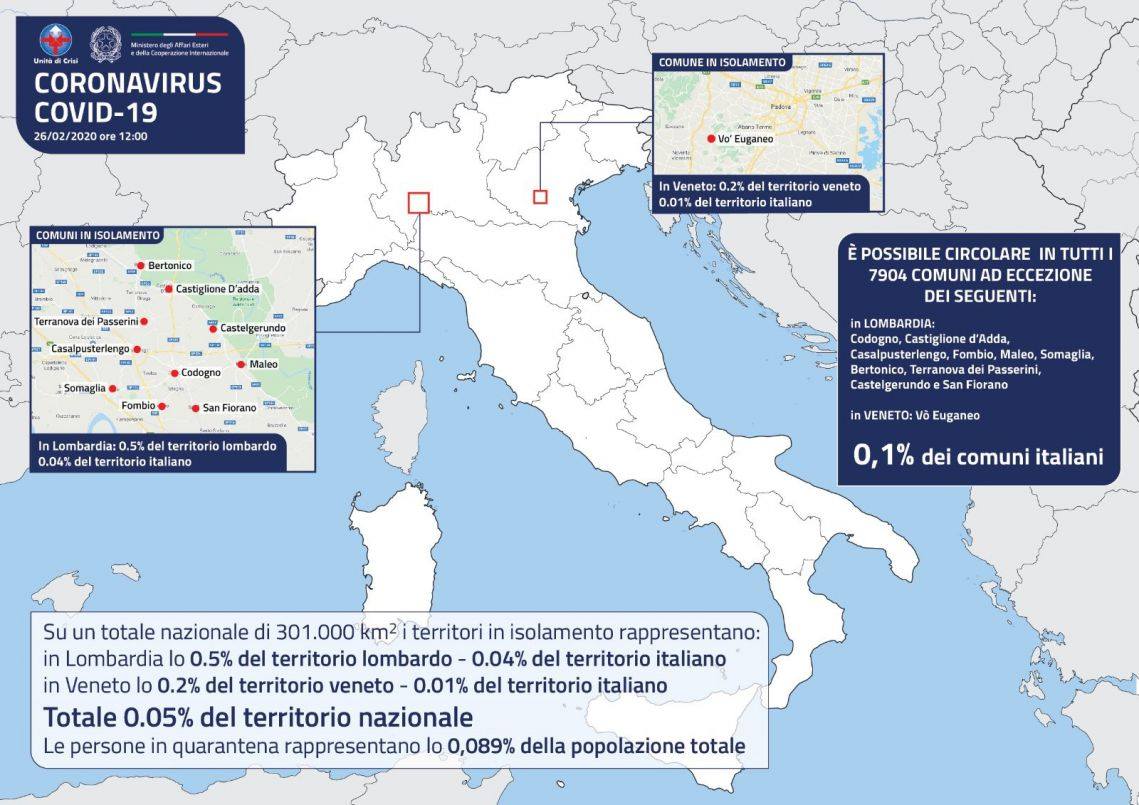 The government assured us that the number of cases was very, very low. It seemed like a problem that was "there" and not "here."
So I also wrote a guide to Testaccio – my neighborhood of seven years.
March
I am now 8 months pregnant and things are not ok. Schools close. We feel particularly inconvenienced because it has just taken the entire month of February to get our son settled into the new daycare surroundings. We think it will last a few weeks. This feels impossible.
Then, the government announces that the regions of Lombardy and Veneto will be sealed off. There is a race at Milano Centrale for the last trains out. Things feel scary. Soon, we are put under a full national lockdown. Italy is the first Western country to put these restrictions in place.
We receive an outpouring of support and disbelief. Friends and family from around the world check in with us, but at this point, we realize if it is here – it is everywhere. I send an email to everyone I love and then post it on the blog. We are fine. We are worried about YOU. If it is here, it must also be there. It makes no sense.
The photos of a deserted Italy are eery. We watch videos of an empty Rome.
We cannot leave our homes without a signed form stating that we are out for urgent reasons. Only supermarkets and pharmacies are open. Every single restaurant and bar is closed.
We draw rainbows for the window, sing from our balconies, and try to keep up a sense of humor.
April
Unbelievably, our lockdown continues. Every Sunday there seems to be a new announcement that extends the emergency period for another week. We wait anxiously for the 6:30 pm news conference with Civil Protection authorities. They announce the new cases, the latest death tally. It is morbid.
I am 9 months pregnant. I write about what it is like to be pregnant during a quarantine. I don't know if my husband will be allowed to be at the birth.
We try to imagine what the future will be like. Will there be plexiglass at restaurants? Isolation huts at the beach?
Photo: Studio Obica
We cook a lot. I write about the best classic Italian cookbooks.
I have a perfect baby girl. And my husband IS allowed to be there. For thirty minutes.
May
Italy's national lockdown continues for part of May. We feel only slightly impacted because we have a newborn at home. We worry. We don't sleep much. We feel very lucky. We start to think very seriously about moving. Two months of being legally confined to your home will do that to you, I suppose.
Unsurprisingly, Italians put on weight. The kitchen becomes a refuge when you can't step outside.
When things finally start to reopen at the end of the month, I write about a stunning bar with a view of the Colosseum. Going out seems so scary but we also can't wait to at least go for a walk around the city.
June
The new rules for living in Italy are strange, but we are just happy to be out. Masks are now widely available and hand sanitizer is everywhere. I write about what Rome looks like as it reopens.
Museums are finally open and rules on outdoor dining are relaxed. As the weather warms up, the number of new cases starts to fall. We feel cautious and seriously limit any outings. Most of the time, I only leave the house to take my newborn to necessary appointments. Small things like a coffee (from a real live bar!) with zabaione feel impossibly indulgent.
July
We are now serious about moving and unsure of if we should stay in Rome. We know we want more space and it seems like other Italian cities might offer more for less. With the pediatrician's approval, we head to Puglia and Veneto to look at houses in opposite ends of the county.
We take the train and are given masks and gloves as a welcome on board measure. It still feels weird but we go with it. I write about what it is like to travel around Italy during a pandemic.
Cases have fallen so low that people start to relax.
August
At one point in August, new cases fall to around 200 per day. Everything takes place outside. This feels liveable but hard. We don't know when we will be able to see family outside of Italy again.
We agonize over whether and where to move. We think there will be a second wave even though things seem ok for the time being and don't want to be caught up in it. Ultimately, we decide to stay in Rome and sign a new contract.
Between that, we celebrate my husband's birthday at Camillo in Piazza Navona. And I realize that a majority of English speakers seem unaware that fresh mozzarella should NOT be refrigerated.
September
Now that we have finally decided to move, we invest our emotional energy into agonizing over whether or not we should send our two-year-old to school. Schools in Italy have now been closed for six months.
I start a new job. Cases start to go up again.
It seems like a good time to invest in booze. I write about my favorite Rome wine club.
October
It was a relief that schools stayed open for the youngest kids and seemed relatively safe. Everything is so relative now, isn't it?
October was personally exhausting because we moved and moving is the worst. Moving with two young kids during a pandemic is right up there as the most stressful thing I have ever done.
The only thing that I managed to write was an article about Italy's new mask mandate. Since the start, with the exception of the first few weeks when masks sold out, we have been required to wear face coverings in any indoor public place. Starting in October 2020, Italy began to require masks even when walking alone outside. Essentially, if you leave your house: wear a mask.
November
In November, things became dire again. The number of cases in Italy (and many other countries around the world) began to skyrocket. This was clearly the second wave.
At home, we were surrounded by boxes to be unpacked and organized and so that is what we did. I did not write a thing.
But Lea did! About bidets. It felt appropriate given the global situation.
December
And so here we are. Finally the last month of 2020.
After much deliberation, the Italian government decided on a difficult-to-remember coded set of days to limit movement around the country and to discourage opportunities to meet in groups.
With a lockdown looming, I took long walks for amazing coffee and plenty of autumnal scenes. As the last leaves fell away, we put up the Christmas tree and decorated it with pretty baubles from Sempre Natale.
Then we shut the door and cooked some more.
We marveled at our children – celebrating Giacomo turning three a few days before Juliette's first Christmas.
We stayed home and talked cautiously about the future.
I hope you have managed to bear 2020. I wish you all the best for 2021. We hope to see more of each other soon.