The best way to travel between Rome and Venice is by train. The two Italian cities are connected by a high-speed rail network which makes the trip easy and convenient. Not only can you avoid the stress of dealing with airports, but you will also likely save money and be able to take in the Italian countryside scenery as you go. Plus, arriving at Venice's Santa Lucia train station is a pretty unforgettable experience that involves a track over the lagoon and an amazing exit right on the Grand Canal.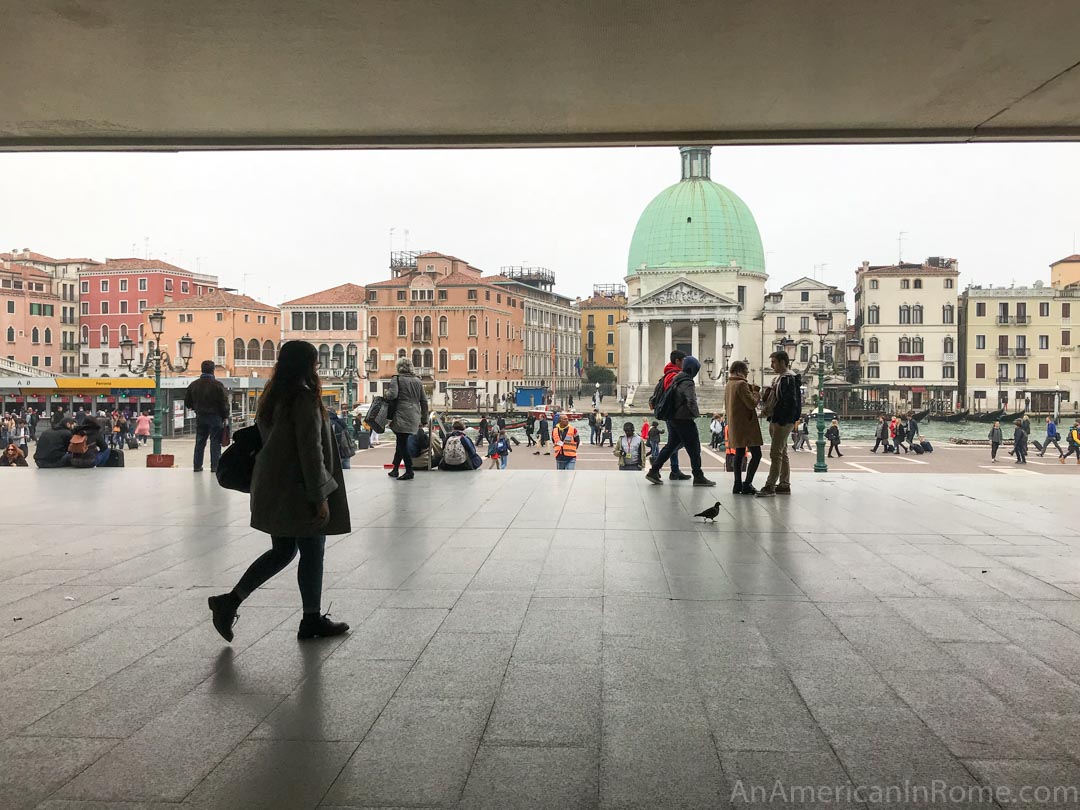 Ready to catch the train between Venice and Rome? Here's everything you need to know about what to expect from the rail journey, how to buy your tickets, and the train schedules.
The Journey
Rome and Venice are located just 245 miles apart as the crow flies. However, this is much longer by road (330 miles, or over 530 km). If you take the high-speed train, you can travel between the two Italian cities between 3-4 hours.
Leaving Rome, the journey is on the same track that you use to travel on the train between Florence and Rome. This means that you pass through city suburbs before reaching the countryside. There are also several tunnels during this first part of the train journey. The tunnels speed things up by allowing the trains to travel at over 150 mph (240 kilometers per hour). The downside is that the underground travel cuts down on the views you have of hilltop towns.
After passing through Florence and the Santa Maria Novella station, the countryside opens up and becomes much flatter. You will see enter the tunnels once more near Bologna but then enjoy wide fields as you approach Ferrara and Padua.
The first Venice stop is Venezia Mestre. This station is located on the Italian mainland. Passengers should buy tickets for Venezia Santa Lucia. After departing Mestre, the train passes over the lagoon. These final few minutes of the train journey are the most impressive. This gives passengers a view of the water and the first glimpse of Venice on the horizon. It is a dreamy way approach to the city.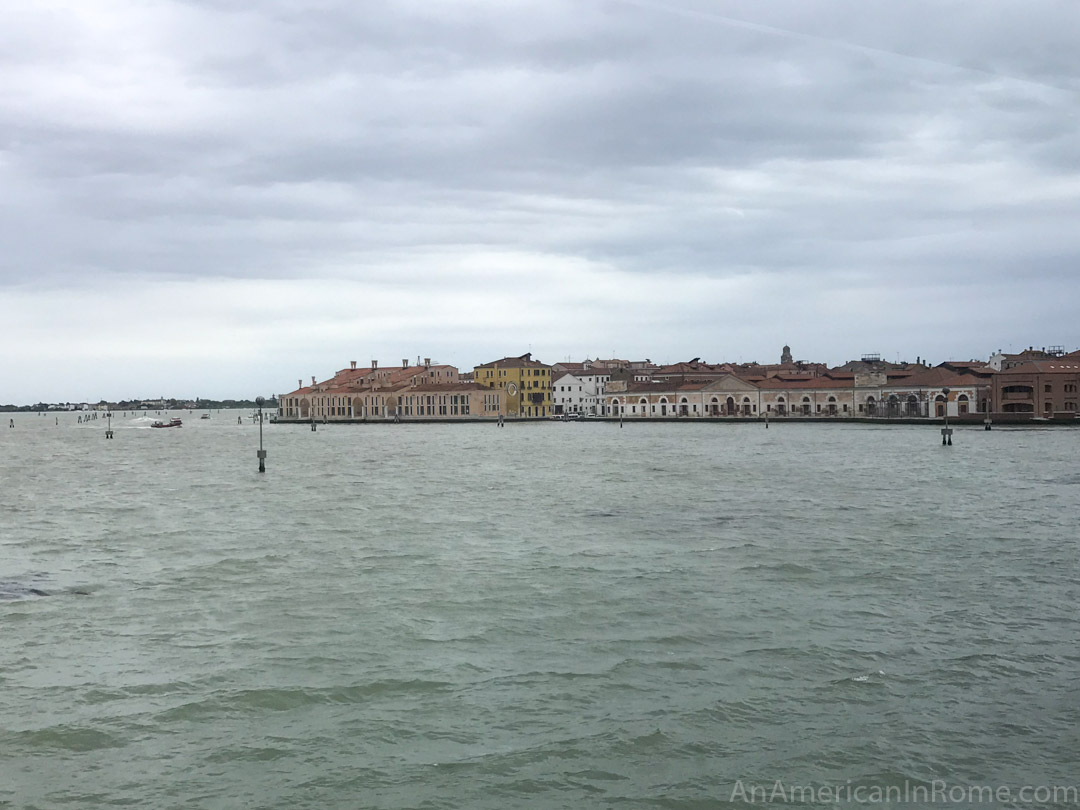 Best of all, you'll be comfortable during your train trip. High-speed trains in Italy are modern, clean, and offer food and beverages for purchase during the trip (though you are also welcome to bring your own onboard). First Class tickets often entitle you to a free drink and snack from a beverage cart that passes through the cabin, as well.
High-speed trains have space for luggage, which you must carry on board and manage on your own. Overhead above your seat is the most secure, but there are spaces for larger bags and strollers when you board your carriage. Keep in mind that you won't be able to see these during the journey so you should not pack valuables in these.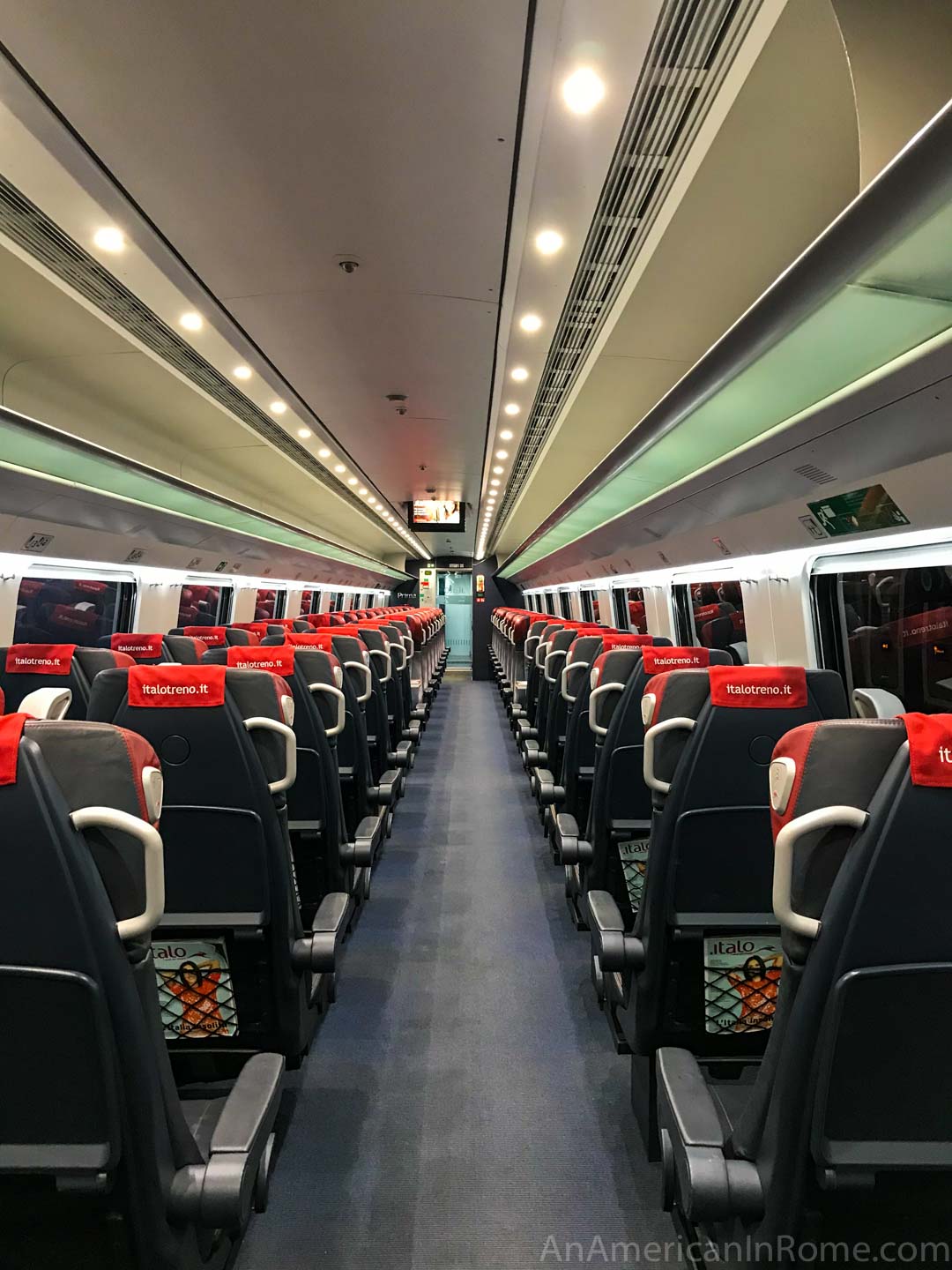 If you are traveling between Rome and Venice by train, you need to know the name of the train stations in those cities. Trains for Venice depart Rome from Stazione Termini (Rome's main train station) and Stazione Tiburtina. As a reminder: in Venice, the main station is Venezia Santa Lucia (abbreviated as Venezia S. Lucia). Venezia Mestre will leave you on the wrong side of the lagoon.
If you are flying into Fiumicino Airport, a new service now offers several trains a day that travels from the airport to Venice (and vice versa) without requiring you to change trains in the city of Rome.
Rome to Venice Train Tickets
Rome to Venice train tickets can be purchased months in advance or secured at the train station a few minutes before departure. However, these tickets tend to get more expensive as you approach your departure date. If you are traveling around Italy by train, I personally recommend buying high-speed train tickets as far in advance as possible.
If you look for Rome-Venice tickets to reserve in advance then you are also more likely to find a sale. It is possible to find high-speed train tickets between Rome and Venice for around €30. In most cases, these tickets cost closer to €55 and can easily be much more if you opt for First Class or if you are traveling during peak season. Early morning departures and trains leaving around dinner time tend to be a bit cheaper based on lower demand.
Train tickets for the trip between Venice and Rome are available from TrenItalia or Italo.
Regional train tickets between Venice and Rome, are not recommended because the trip can take upwards of 8 hours on a slower train. These trains are less comfortable overall and do not come with a reserved seat. After purchasing the tickets, you need to validate them before boarding the train. They can be purchased at ticket stands and ticket machines inside any train station. Regional trains are only operated by TrenItalia and you will need to switch at different stations between the two Italian cities depending on the exact route you choose.
Remember, unless something is seriously wrong, trains leave exactly on time. Be sure you are there with a few minutes to spare.
Want even more information? Here is a complete guide to buying train tickets in Italy to help you along.
Rome to Venice Train Schedules
Rome to Venice train schedules will vary a little bit depending on the time of year and the day of the week. For example, trains may be slightly less frequent on Sundays or run with an increased schedule during summer. However, the route between Rome and Venice is incredibly popular and so the trains are very frequent. Here is a sample:
High-speed trains (Italo, Frecciarossa, and Frecciargento) leave at least twice an hour during the day. Keep in mind that except in rare cases, even these high-speed trains will make short stops in major stations. It is not advised that you exit the train at these transit points. These lines are the most direct, offering nonstop service to Venice in just over three hours. Italo trains are often cheaper and just as comfortable but stop at major intermediary stations which means that the journey is closer to 4 hours.
You can check the exact train schedules for your day of departure on the TrenItalia and ItaloTreno websites.
Enjoy your trip!
Note: This post may include affiliate links for services that I personally use and recommend. Should you choose to purchase tickets or other services through these links, I may earn a small commission. You are under no obligation to do so and can read more about my policies here.