Updated: July 5, 2020
First things first: everything that has to do with the novel coronavirus comes with a lot of uncertainty and changes quickly. I am not an epidemiologist or a government official. This article is updated to inform you of travel restrictions in Italy in 2020 and to direct you to the official sources of information. That being said, the short answer is: at this point, no one knows what travel in Italy will be like in 2020. For official announcements in Italian, refer to the Ministry of Foreign Affairs.
So is your Italy 2020 vacation going to happen or not?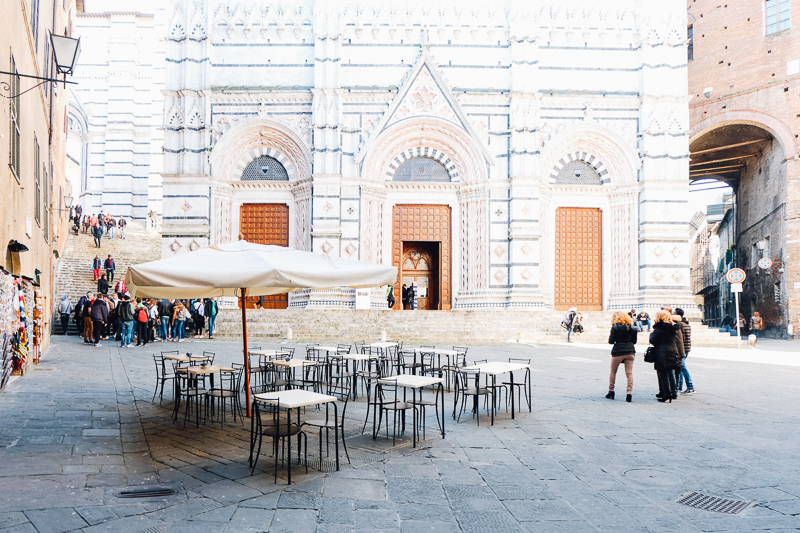 Italy entered Phase 2 of its national lockdown on May 4, 2020. At this point, businesses such as construction firms and manufacturing plants have reopened. Many restaurants and coffee bars are slowly reopening for takeaway, and the government recently suggested that they could open for dining in (with restrictions) on May 18th. Museums and cultural sites were allowed to open on May 18th, with safety precautions in place. However, this is not business as usual.
As of today, Italy's borders are closed to non-EU residents. If you live in the EU, the UK or a few other Schengen countries, you allowed to cross EU borders for tourism in Italy. If you do not live in the EU, you can only travel to Italy for verifiable work, health, or emergency reasons. If you have one of those reasons, you can only stay for 72 hours, or you must be prepared to quarantine for 14 days.
It is NOT true that the borders are closed to foreign travelers until 2021. Italy's culture and tourism minister, Dario Franceschini, has suggested in an interview that summer travel is likely to be allowed only for domestic travelers. This was not a formal decree, and even Italians are currently confined to their own regions except in specific cases of urgency.
Though the EU agreed to allow some countries to begin visiting from July 1, 2020, Italy chose not to join in this welcoming. While Italy cannot ban travelers from the14 countries, it does still require a 14-day quarantine. That means that still only EU travelers can come for tourism. The USA is not even on the list at this point, but the restrictions will be reviewed every 14 days.
If you have a vacation to Italy that is already planned for 2020, the best thing to do right now is to wait. I know this is frustrating but it is the best strategy for yourself and for the businesses you could support. Airlines, hotels, and tour operators are more likely to offer no-strings refunds when they are the ones who have to cancel. If you cancel yourself, you may only be offered a voucher for the future (or a partial refund/nothing at all depending on the agreements). For the optimist, another reason to wait and see is because things might be open and travel could be possible by the time your scheduled trip arrives.
If you have not yet booked a trip to Italy in 2020, you should also wait and see. This is, unfortunately, not the moment to scoop up flight deals. It is unclear when travel restrictions will be lifted. Once they are, it is hard to know what businesses will still be able to open their doors, and what the experience will be like. Italy will reopen one day, and the pleasure of la dolce vita will return. Since we don't know when that will be, now is the time to dream, plot perfect trips, buy gift certificates to support your favorite businesses and redeem them in the future, and leave reviews to boost the profile of local businesses that you have tried and loved in the past.
In summary: it is unlikely that you will be able to travel to Italy for tourism before autumn 2020. It is likely that travel will be allowed to countries that have the virus under control first. Even then, getting here will rely on flights and businesses operating predictably amidst rules and restrictions we can't yet predict. This is simply a good guess based on what we know right now and if 2020's unpredictable start has taught us anything, it shows that things can change quickly.
Italy will recover, but now is the time for caution. Italian families and businesses have sacrificed so much during one of the longest and strictest lockdowns in the world. For the moment, the focus is on learning to live with the virus while looking towards recovery. Unfortunately, for the time being, that means that mass tourism is on hold.