I remember my first Christmas in Rome, 10 (!) years ago. It was my first Christmas away from home but my best friend was coming to make the season jollier. I didn't have a couch or much furniture to speak of, but I was determined to spruce the place up. The problem was, I was still new to Rome and I had no idea where to buy a Christmas tree.
Back in the old days of 2010, online shopping was really not a thing in Italy. And besides, my tiny USB wifi stick hardly worked at all. So I had to find my Christmas tree (albero di natale) via trial and error.
One day, I was walking past one of Rome's main cemeteries (yes, really), and I spotted a tilting potted tree in front of the flower stand. It stood a little past my knee and cost nearly €40 but it was mine.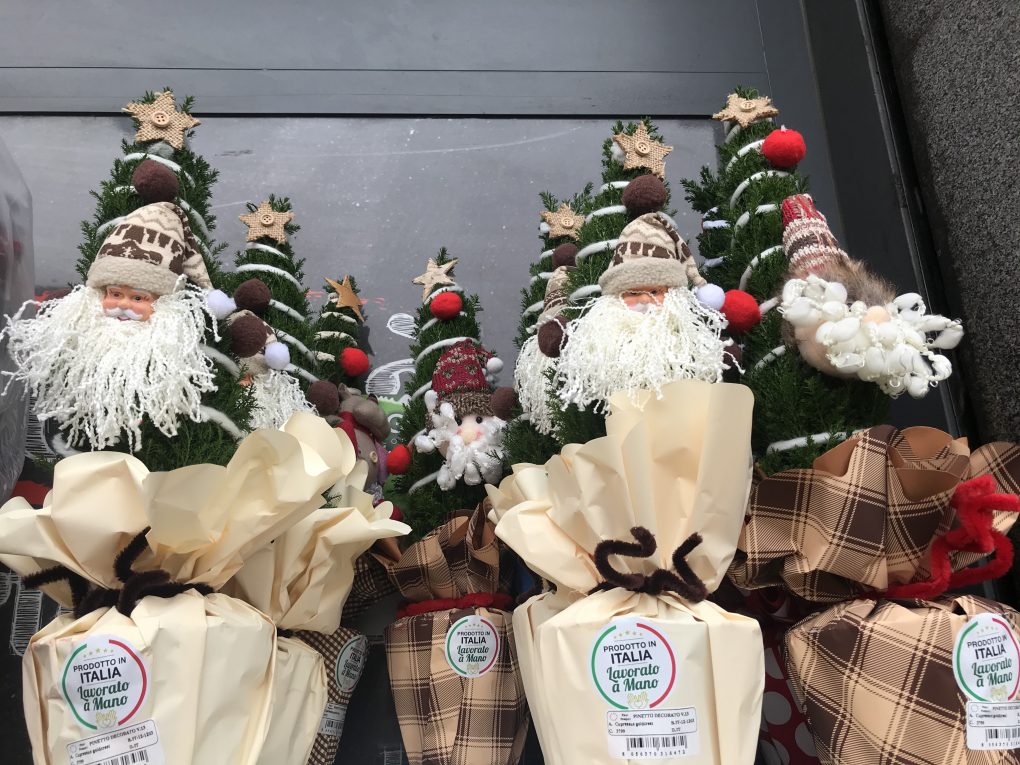 Christmas trees has become easier to find in Italy over the past few years. Whereas families traditionally would have set up only a nativity scene, known a presepio, many households now also have a tree as part of their holiday decor. You can read more about Christmas traditions in Italy here.
Where to buy a real Christmas Tree in Rome
The best place to buy a Christmas tree in Italy, in general, is from a vivaio – a plant nursery. These large garden stores are often located a bit outside the city center. However, you probably have at least a modest vivaio near you. Vivaio Roma Garden is a great option if you don't have a car because they can arrange delivery.
Most live trees are sold potted. It's rare to find cut Christmas trees. This means you won't need a tree stand to hold it up, but it also means that you will be left with a still-growing tree post-Christmas. IKEA sells live trees and also accepts them for recycling after the holidays. You can check with your garden center to see if this is the case for them too.
Other garden centers rent live trees, which is even better. The best way to find the closest one is to search vivaio + your neighborhood.
Keep in mind that these don't tend to be enormous Christmas trees. They are usually 120-180 cm maximum. If you are fine with an even more modest Christmas tree, I found my first Roman albero do natale at my local flower stand. These mini Christmas trees are probably available next to other potted plants in your local market or corner shop starting in mid-November.
Where to Buy a Fake Christmas
Most home decor stores in Rome sell artificial Christmas trees. This includes IKEA, Sartur, your local casalinga (home goods) store. They're easy to find in every neighborhood. You can find trees in every color, trees that spin around, or some that have the lights already integrated into their little plastic branches.
Artificial Christmas trees can also be found widely online in Italy. If you want to avoid amazon.it, I'm personally a big fan of Westwing. It's a home decor site that's a little more modern and elevated. You can use my referral link for €25 off your first purchase.
If you don't want to buy a tree but still want to enjoy some holiday decorations, here is where to find the most beautiful spots at Christmas in Rome.