Inviting sensible friends out for a beer keeps you honest.
Any wild guess of which pint is mine?
But to be fair, I was just embracing the attitude of Ma Che Siete Venuti a Fa', a tiny pub in one of Trastevere's many tiny streets.
Ma che siete venuti a fa' essentially translates to: "but what did you come here to do?!"
Drink craft beer.
I definitely came to drink Italian craft beer.
The galley-like bar is narrow but packed with bearded beer aficionados, who spill out of the door and into the streets with glasses in hand.
If you squeeze past the bar, you will find a small seating area, with the beer list on a chalkboard so you can mull over your next drink choice.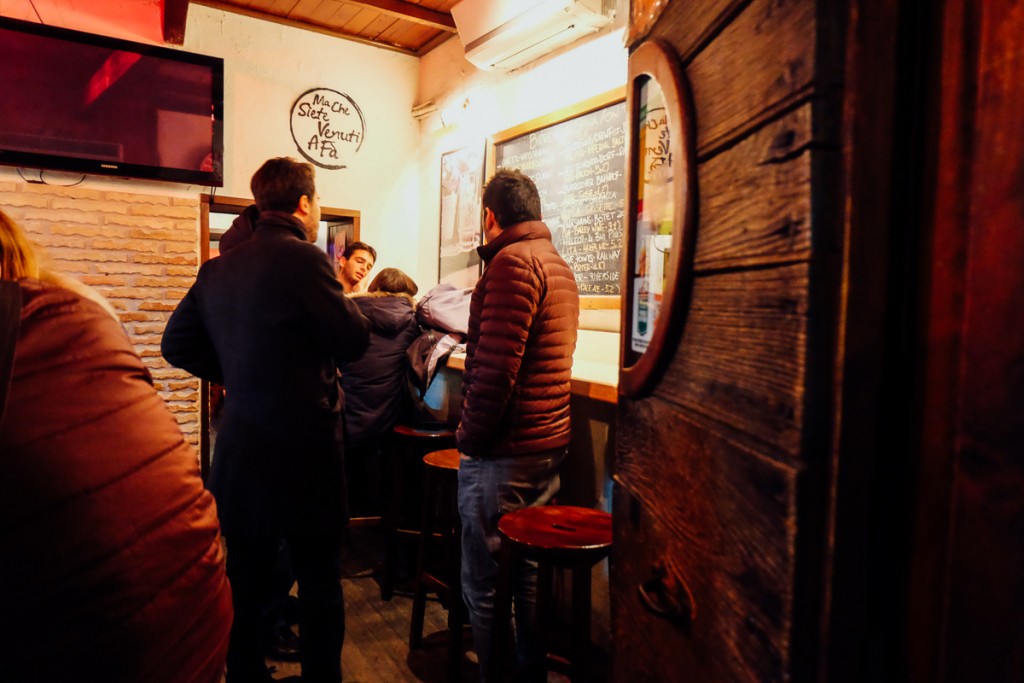 The selection changes regularly, and features craft breweries that are predominately Italian, with other international beers sneaking into the rotation.
In a neighborhood that is notorious for less civilized drinking, a good beer with a good vibe is a more than welcome find.
Ma che siete venuti a fà
Via di Benedetta, 25,
00153 Roma, Italy
(Trastevere)
Open: Everyday, 11 am – 2 am.