I get that it's only Monday, but I can tell already that this is going to be a long week.
Let's talk about beer.
Walking up from Viale Aventino, you will pass some of the lovely villas of San Saba before you reach Queen Makeda Grand Pub.
Nestled in a fairly residential area, the pub is modern and spacious.
You can grab a table or if you have an Irish husband, you can do as I did and plunk yourself directly at the bar.
There is a pretty clear advantage to bar sitting if you are in the area for aperitivo. Queen Makeda has a bit of a gimmick – a rotating conveyor belt of fried snacks.
The aperitivo snacks fly by, and it is up to you how many and what sort you want to nab as they pass.
What sorts are there? Well, predominantly small bites of croquettes, and mini ham and cheese sandwiches.
And bacon.
Just straight up bacon in a cup.
Which is weird, but it was bacon, so we went with it.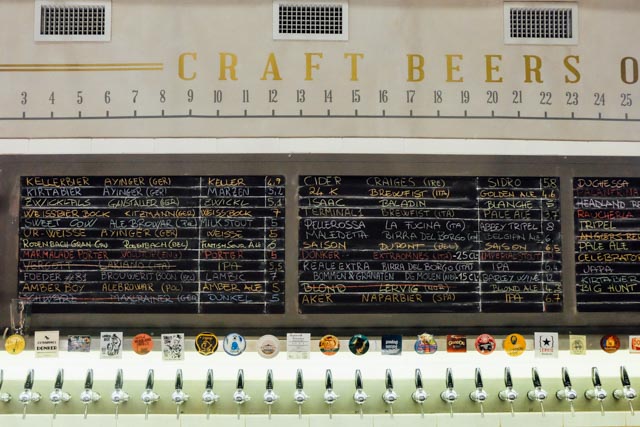 As interesting as conveyor belts of bacon might be, the main draw is the beer.
With around 40 craft beer (and the occasional cider) on draft at any time, any picky beer lover will be happy here.
If you want, rather than sitting at the bar, you can sit at your own table with a personal tap. (You'll pay at the end based on the volume you poured).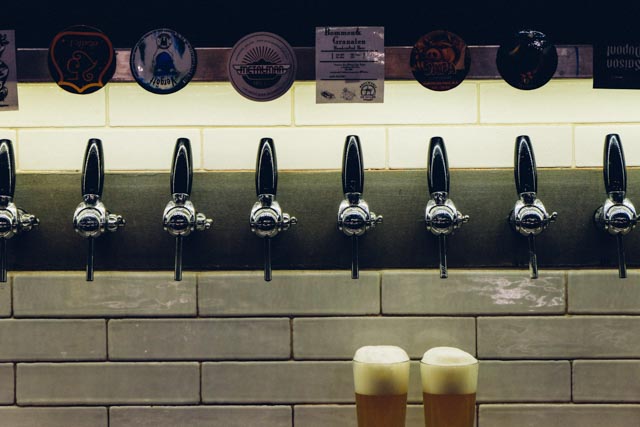 I have to say, it is such a relief to finally have more beer choices in Rome than Peroni or Moretti.
At Queen Makeda, the beer will set you back €5 a pop.
That makes the €10 aperitivo (which includes your choice of beer) a pretty good deal.
I mean, if you like bacon.
Queen Makeda Grand Pub
Via di S. Saba, 11,
00153 Rome, Italy (Aventino/San Saba)
Phone: +39 06 575 9608
Open: Every day from 12 pm – 3 pm, and 6 pm – 2 am. Aperitivo starts at 6 pm.