Update 2023: The museum is still closed. Unclear if it will reopen.
Rome is a funky place.
There are traditional cobblers nestled among modern bistros, along with blacksmiths and artisans, beside… instruments of torture?
Oh yes.
That is indeed a real skeleton, inside a body shaped cage, that was unearthed in Sicily nearly 100 years ago. It was shipped to Rome and now is one of the many weird things you can find on a visit to Rome's Crime Museum.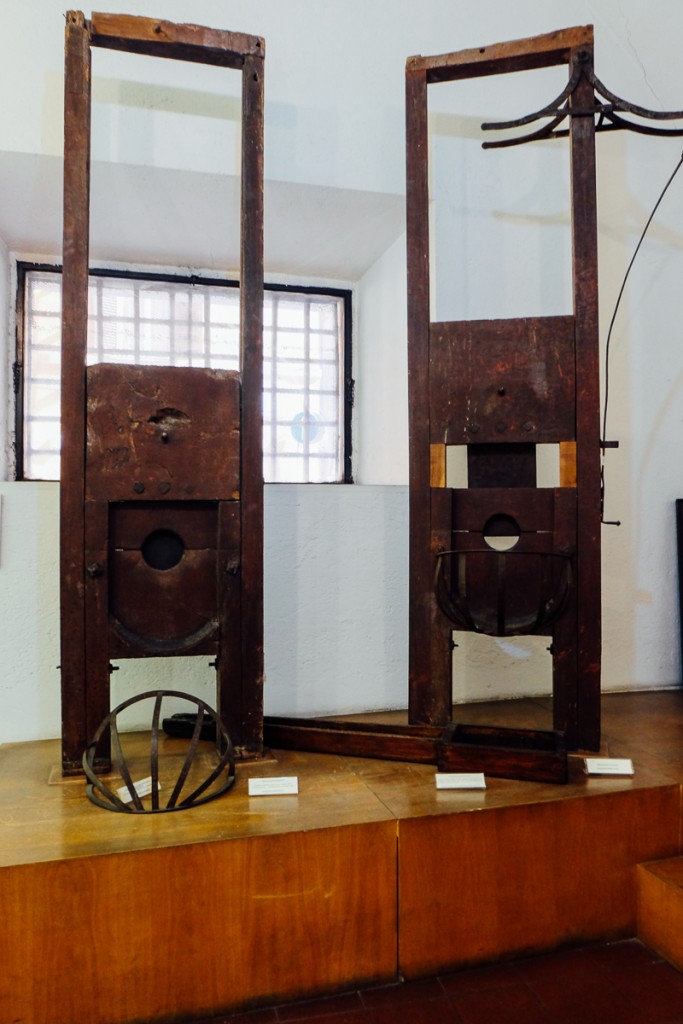 The museo criminologico made my list of Rome's Unexpected Museums because it is just so… freaking weird.
Yes, there are expected things like guillotines (thanks, French influence at the Vatican!), but there is also a crazy assortment of crime and torture paraphernalia that seems thrown together in the most ad hoc but entirely interesting way.
(P.S. if you are super queasy and/or eating, you might want to skip the rest of this post).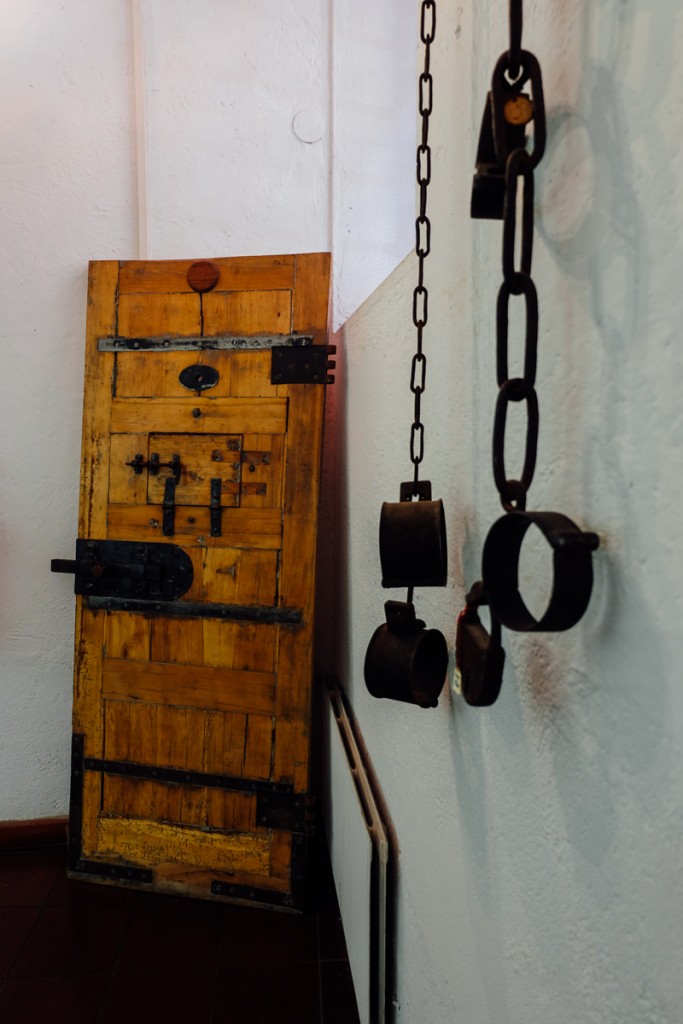 The museum is housed in what was once a prison, but is now a police station. Prison doors and chains set the mood as you move from room to room.
Set across three floors, the rooms are dedicated to torture devices once used on Rome's criminals, jailhouse accoutrements, and notorious crimes.
When no life size models are available, there are helpful dioramas to illustrate the many ways that crimes were punished a few hundred years ago.
I think the risk-reward balance was a little off in the Middle Ages. Casket of spikes for being an unlicensed vendor?
Seems a little harsh.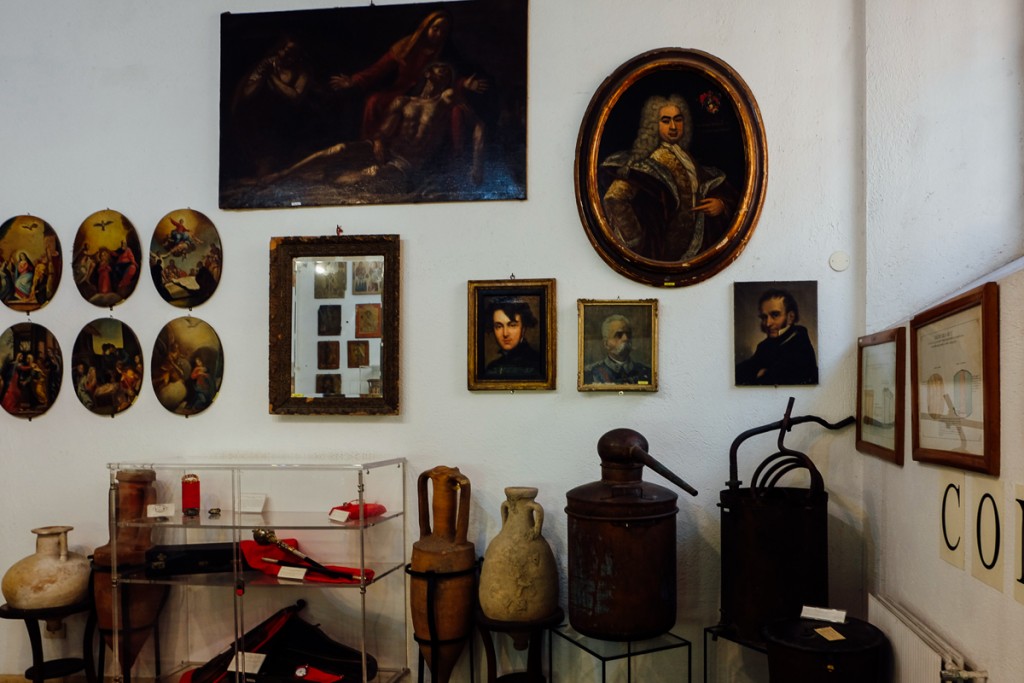 There are also rooms dedicated to stolen goods that seem to have no real home.
As well as a sea of seized forgeries, some of which are SO BAD it is shocking that anyone tried to pass them off as a real piece of art.
Every now and then, you also come across disturbing little tidbits that are presented without much explanation.
Like a preserved human scalp in a glass box.
Ok, then.
The kooky museum costs a whooping €2 (cash only), and is perfect if you have 30 minutes to kill.
Pun intended.
Museo Criminologico
Via del Gonfalone, 29,
Roma, Italy (Centro Storico)
Open: Tuesday – Saturday from 8 am – 1 pm; as well as Tuesday and Thursday afternoons from 2:30 pm – 6:30 pm.
Closed Sunday and Monday.
UPDATE AUGUST 2017: Currently closed for renovations.