There is no better time in Rome than golden hour.
Those perfect moments of fleeting calm between the workday and evening, when the city is bathed with warm light before sunset.
It is perfect for the light, but also for what the closing of the day indicates: now is an appropriate time for cocktails.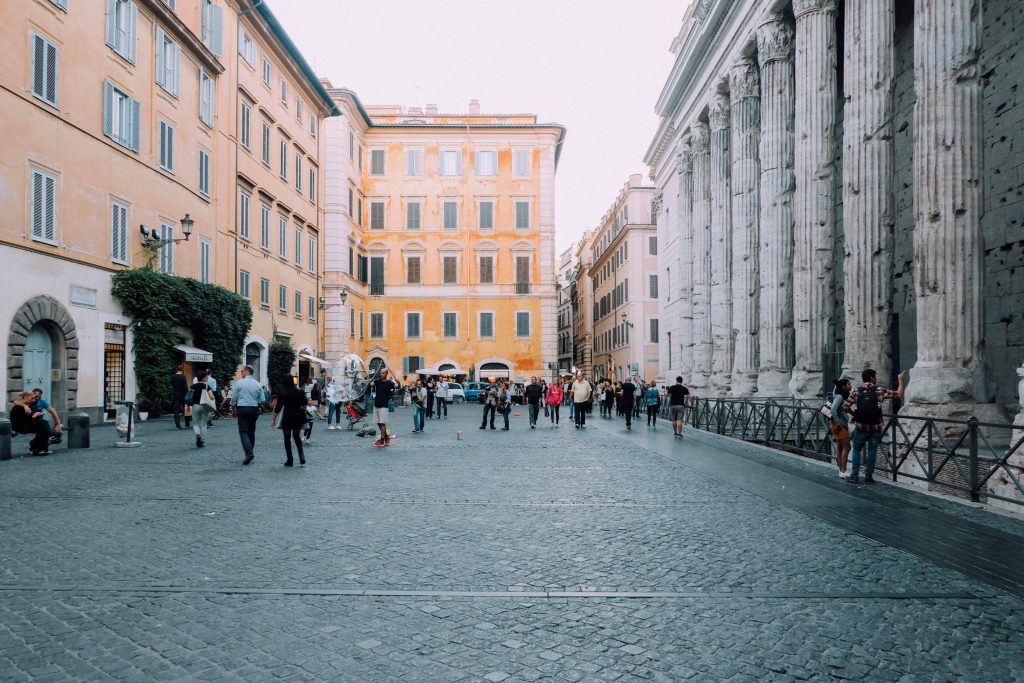 Between Italy's famed wine and growing engagement in the craft beer world, cocktails are making a major comeback.
Rather, the resurgence is less a comeback than a reassertion of their rightful place with a modern twist. You see, cocktails have always been the mainstay of Italy's aperitivo culture. The emphasis is on an herbal, slightly bitter base to help open the appetite for the meal that is to come.
So when Jimmy and I heard that the Roman Guy was offering a new Rome cocktail tour? Um. Yes. We need to try that, please, thank you, see you there.
We began with spritz, because how else is there to start an education in Italian cocktail culture?
Sitting down for a house spritz at uber-cool Salotto 42, we chatted about owing the Austrian's big time for starting the spritz craze.
We chatted about life in Rome, favorite haunts, and hopes for the bar hopping that was to come.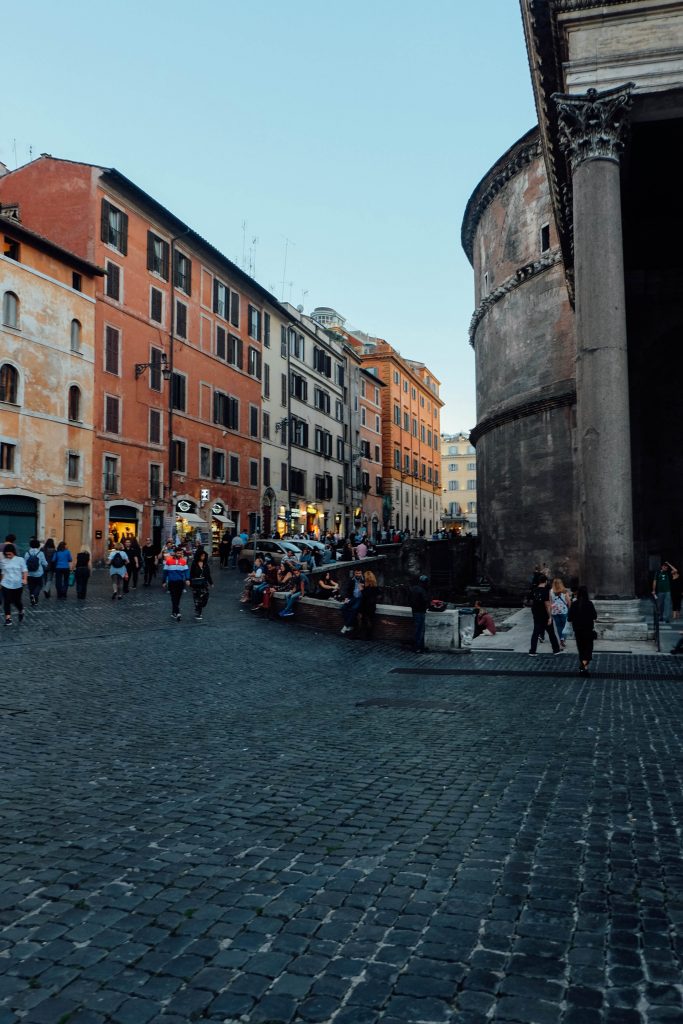 From there, we wandered by the Pantheon and stopped for a moment to hear about Raphael's raunchy last night out, before continuing on to Bar del Fico.
One of my favorite bars for one of my favorite drinks: the negroni.
Brandon from the Roman Guy quizzed us on our Italian booze knowledge and filled in all the gaps, while we cheers'd to Zoey and Isobel and all things drinking.
Getting into our groove, it was clear that a cocktail tour was a brilliant new way to see this very old city. Well lubricated, we were really living the Roman nightlife culture and cin-cinning our way across the historic center.
By cocktail stop number three? I reasoned that I should proooooobably put my camera away and focus on the apericena. The large buffet spread was the perfect pairing with my mojito in Trastevere at one of the classic night spots, Freni e Frizione.
The old mechanic shop makes some of the best cocktails in the liveliest setting in Rome, so I fully approve of the stop of the tour.
Actually, I fully approve of every stop on the tour (there was one more to close out the night)!
All the bars are really places that we frequent and recommend. With a guide like Brandon, you can see Rome like a local, learn something about the city, and quench your cocktail cravings in one go.
Jimmy's review:
Natalie says that cocktails are all about the flavors, but when I watch someone waft lemon peel over my drink, add a drop of gin, and then charge me €12 euro… I decided I would rather have a beer.
Bottom line: I don't trust cocktails on a night out. You might be getting watered down cheap booze for all you know.
But Brandon took us around Rome to some great spots with solid cocktails. The tour was the perfect mix of history (not too much, just right) and drinks. It was like hanging out with a really cool, intelligent friend. The timing between each bar kept you going without being over the top.
We went to bars that we would always recommend to visitors, so all in all – a great night with some real laughs and real drinks.
Note: I was invited to take this tour so I did not pay for the experience. I had high hopes for the cocktail tour because I have taken the Trastevere food tour as well.
Head over the Roman Guy's website for all their Rome tours as well as for more info on the Rome cocktail experience.