I have lived in Rome for half my adult life, but there are still days when I round a corner and squee with excitement because it is just That. Damn. Beautiful.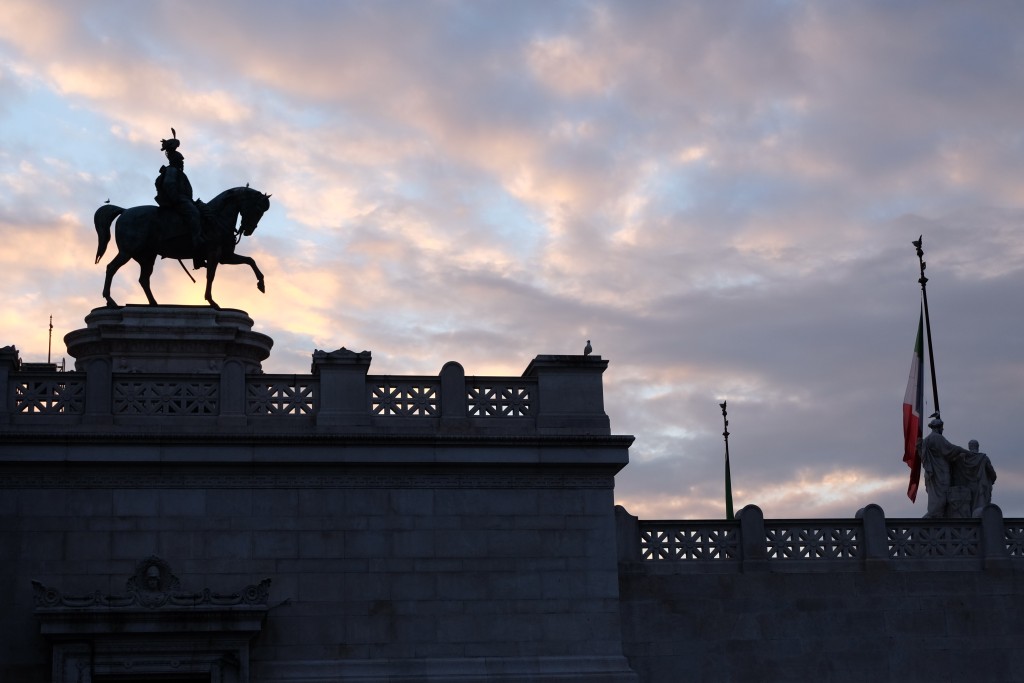 Jim puts up with me stopping every 2 minutes to take photos "like a tourist" because when I get THAT excited about this city, it's silly. You can't be annoyed.
Because it really is so special to walk by buildings that are thousands of years old, that you have passed hundreds of times.
To see these ancient monuments silhouetted against a February sunset is enough to stop you in your tracks.
Familiar streets become a sight to behold.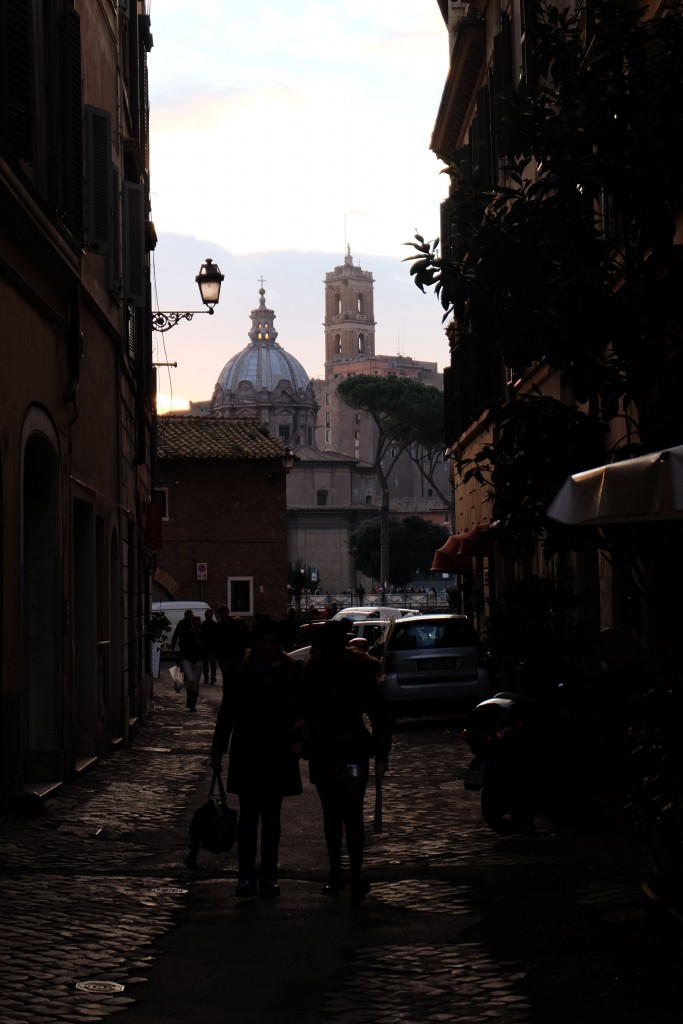 He knows enough to just nod in silent appreciation, while I ramble on about Rome's Golden Hour.
Gush: complete.