I have taken quite a few tours of Rome over the last few years. I have traversed the city on Vespa and donned a hard hat to go underground into Nero's Domus Aurea – but in eight years I had never taken a bike tour of Rome until a few months ago.
What I realized is that a Rome bike tour is a really fun way to explore and a great way to get an introduction to the city.
I was invited to join Fat Tire Tours, a company that you may have seen in places like Paris and Berlin, but which recently also moved to the Eternal City. Their two-wheeled tour leads you to most of the major Rome monuments, including the Vittoriano, the Colosseum, the Pantheon, and the Trevi Fountain.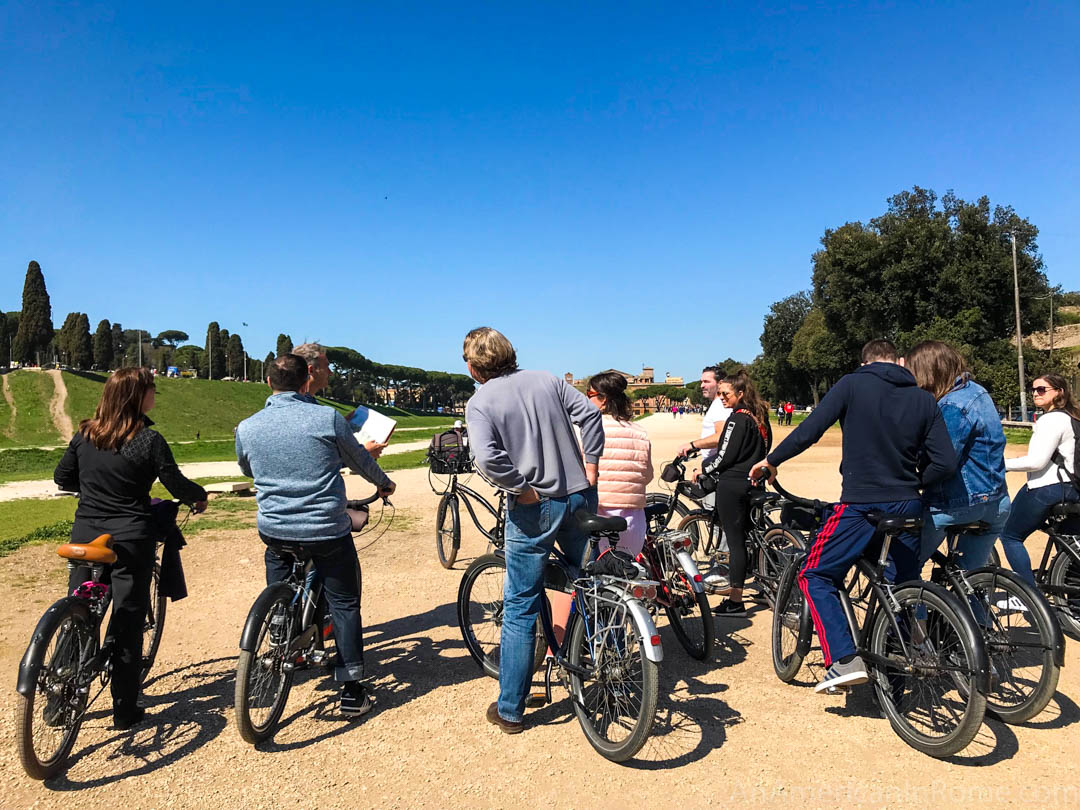 At each landmark, you have a chance to stop and learn more about the multi-layered history of the city from the professional tour guides.
The only tradeoff is that you don't have time to go inside the sites on this 2.5-hour tour.
BUT seeing all of them like this – one after the other – is actually the best thing about the bike tour. At the end of it, you understand how the city is laid out and are entirely more familiar with Rome. It is really ideal at the beginning of your trip and gives you the chance to decide what you want to see in more depth during the rest of your time in Rome.
If you have been to Rome, the bike tour is a new way to see a city that you are already a bit familiar with. You revisit old friends and get the chance to cruise around the cobblestone streets like a local on two wheels.
The tour goes into the story of Rome in a fun way – so you aren't standing there next to your bike listening to a dry history lecture. The stops give you a chance to rest your legs while also gaining more understanding about this city I love so much.
Of course, it's not all history. The tour passes through Campo de' Fiori where you can see a real Roman market at work, and you will also stop for a sweet treat at one of the best gelato shops in the city.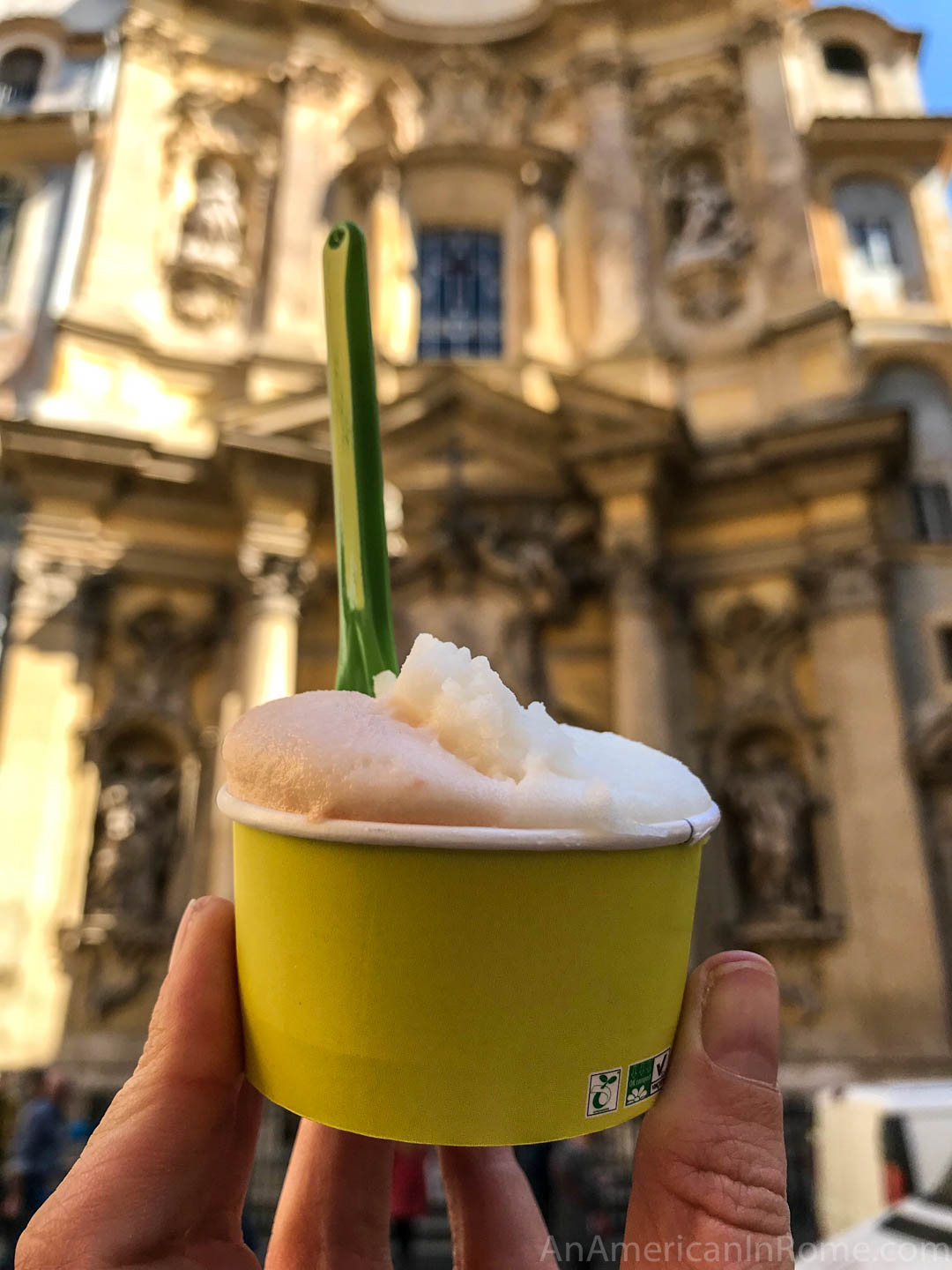 And don't worry – Rome is the city of seven hills but you don't need to pedal up any of them. I am not a huge biker because I usually walk most places in Rome, but I found the tour to be very moderate with lots of breaks.
The bikes tours also always focus on safety. The guides are incredibly experienced in navigating Rome on two wheels and will bring you down the best routes to avoid traffic and busy roads. Helmets are not required but they are absolutely available if you prefer to wear one.
The best thing about it? The entire tour (bike included) only costs €35. You can learn more about the Rome bike tour, and the other great Fat Tire tours, here.
I was a happy camper:
Disclosure: I am the Social Media Ambassador for Fat Tire Tours in Rome. They are the only tour company that I work with in this way because, quite frankly, I think they are cool and fun and professional. But that means that I did join this tour for free and this post may include affiliate links. This review is my honest opinion of the tour, and if you choose to book it through this post, I may receive a small commission. I want this blog to be a reliable, transparent resource for you so more on my blog policy is here.