On January 1st, we woke up in Boston after ringing in the new year with a lovely wedding of two lovely people.
Fireworks topped off a whirlwind trip of art watching at the Isabella Stewart Gardner Museum and dinners and drinks with old friends.
Jimmy boarded a plane back to Rome and I headed to another terminal, bound for South Dakota.
I visited my dear grandmother, admired the hoar frost and went ceramic shopping.
Then I was back in San Diego for a day before turning around and going to Florida to visit with more family. I went full on "America Hell Yeah" and ordered this Bloody Mary.
My BFF came to San Diego and we explored Balboa Park and then surprised her with a fish taco wedding shower.
After a trip to LA to renew my visa, I was back on another plane, and finally home in Rome.
The first weekend I was back, Jimmy had an art show and we took his family visit to visit the newly opened Trevi Fountain.
Not wasting any time back in Italy, we booked train tickets to Torino.
I loved the northern Italian city even though it was actually just a stop over on our way to the Battle of the Oranges in Ivrea.
Freezing rain only dampened our spirit a bit. We are still talking about how much fun we had at the crazy festival.
A week later we headed to Firenze. What was meant to be a full weekend away became a day trip to Florence when work plans changed and I flew to Amman.
I visited some Rome sights for the first time and loved Palazzo Barberini and Palazzo Spada.
Dinner at Marzapane and lunch at L'Uliveto ensured we stayed well nourished.
Then there was the tour of the underground Colosseum.
And a green colosseum became our backdrop for St. Patrick's Day.
The next day, I was in Tuscany, cruising in and crushing on cinquecentos, truffle hunting and then eating truffles for lunch.
We topped off the weekend with a delicious Tuscan cooking class.
A few weeks later, we took a day trip for pasquetta to waterfalls in Umbria.
Then ate ourselves silly on a Rome food tour.
I adored a cooking class in Rome we took with Paola in her gorgeous home by the Pantheon.
I grabbed gelato with some lovely Rome bloggers.
Before boarding a plane to Bangladesh.
Jimmy met me in Dubai for a belated birthday weekend of doing absolutely nothing.
We came home and sipped brews at the Testaccio beer festival.
We enjoyed Roman spring sunsets.
I peeked my head into some hidden spaces that were briefly opened for Rome's cortili aperti.
Next we took the train to Salerno, then the ferry along the Amalfi coast, to have lunch in Amalfi and an incredible meal at Da Adolfo in Positano. Please take me back now.
I loved taking a Vespa tour of rome.
I saw La Traviata at the Rome opera house.
I took a break from Rome for the day and had lunch at a Tuscan vineyard.
We watched plenty of Euro cup matches. Plenty.
We went to open night at the Testaccio market.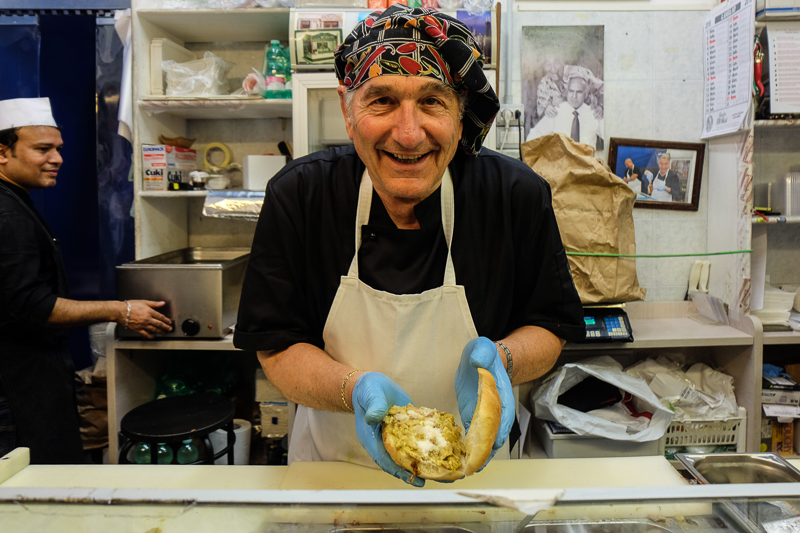 We took another day trip to Florence to explore Oltrarno.
We grabbed dinner at the American Academy, courtesy of the Rome Sustainable Food Project.
And ran off to Munich for a weekend of beer and pretzels.
And to sum up the three best things I have eaten so far this year?
It's been a quiet year otherwise.