As we ambled through Testaccio Market's Open Day, Jimmy dropped a bomb on me.
Holding a recently purchased pair of shoes in one hand, and arrosticini in the other, he turned to me and said:
"You know Mordi e Vai is making cacio e pepe sandwiches, right?"
Cue my silent disbelief.
"Oh, they also have a carbonara sandwich, too."
Approximately 40 seconds later, we were standing in front of Sergio.
"What? Since when? Always? Every day?"
"It's number 1," he shrugged, before whipping of his glasses and smiling hugely so I could take a photo.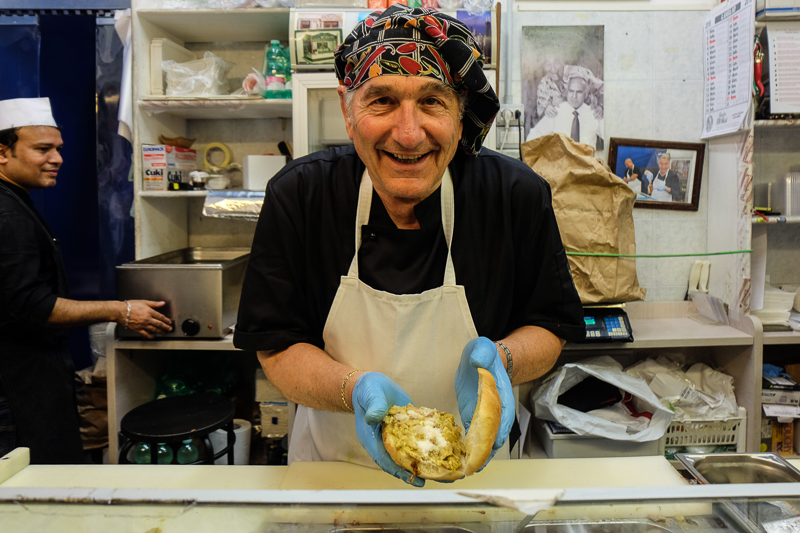 I wasn't even hungry. I inhaled the whole thing, still in disbelief.
The veal filling is incredibly rich, and the sauce tastes exactly. like. carbonara.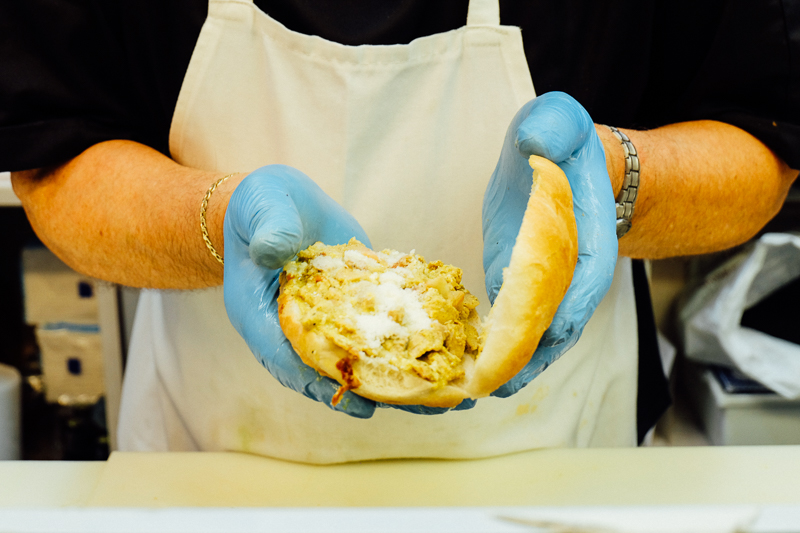 I kept taking another bite and waiting. Waiting to figure out how it could possibly be so perfectly executed.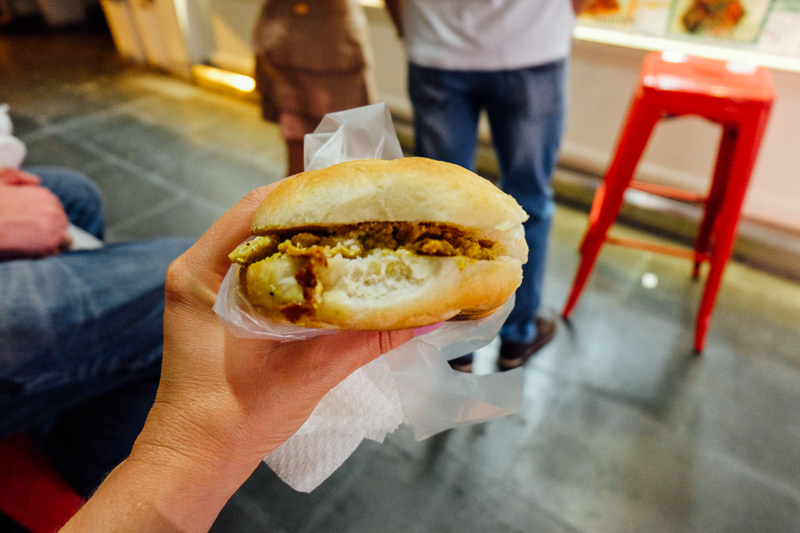 This, ladies and gentlemen, is the best sandwich in Rome.
If you want to grab a Mordi e Vai sandwich after 2 pm, you are in luck. The second location recently opened near San Giovanni at Via Appia Nuova 211. It's open Monday to Saturday from 8 am to 10 pm.