I won't bore you with how hot it was.
I won't bother trying to describe how oppressive the humidity feels when not a single wisp of a breeze can be found.
I won't even begin to recount the discomfort, the lack of mobility, or the will do anything but lie perfectly still with the shutters closed and hope that it will all be over soon.
It has been unpleasant.
We stayed in Rome for the long Ferragosto weekend.  We have been traveling here and there the last few weeks, and in spite of the heat, I wanted to stay put for a few days and go for a walk on familiar streets.
I left the house at 9 am, water bottle in hand.
Nothing is quite more Roman than the Colosseum, so that was my first stop.
The pure, white heat hit me.
I moved slowly, but continued on.  The intensity of the temperature was more surprising than painful.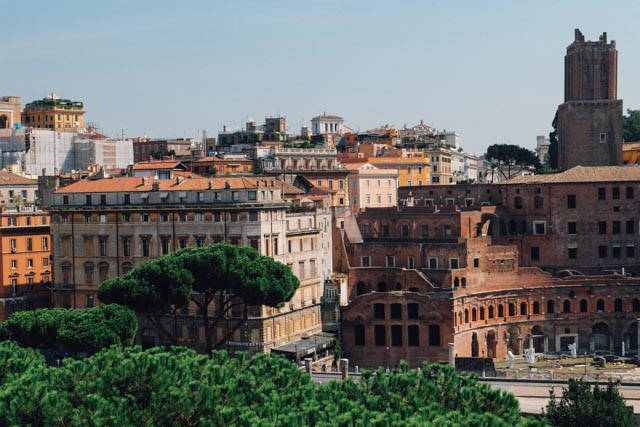 Until I realized I was about to pass out.
So at 10:05, I stopped for an iced coffee at the first cafe I could find.
It involves some stairs, but the terrace of the the Vittoriano monument offers great views of Via Fori Imperiali, stretching all the way down to the colosseum.
The terrace is free to visit, and given the location, the cafe is reasonably priced if you really really really need that coffee right now.
I did. I needed it. I needed to sit down and regroup, and sip something cool while my body temperature returned to normal.
If you order an iced coffee in Rome, you will be given a chilled shot of espresso into which sugar has already been mixed.
This time of year, I usually opt for a Caffe Freddo Shekerato – a coffee shaken, like a martini, and served over ice.
For €2.50, I regained some sanity and enjoyed the view.
If you are passing by after 10 am, then by all means opt for a Spritz. Cocktails will set you back €7-9 euro, and a glass of wine is €6.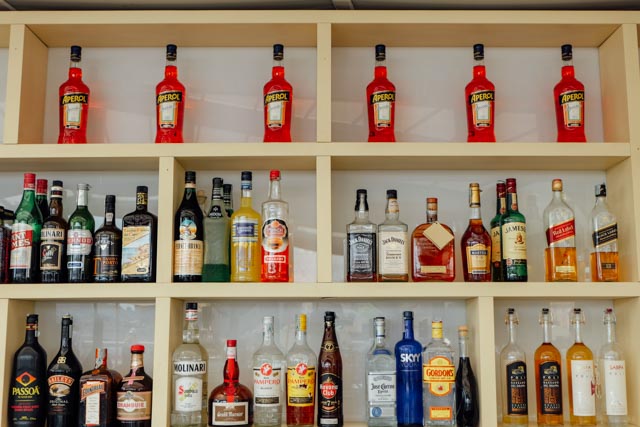 You pay for the vantage point rather than the exceptional drinks, but sometimes that is exactly the right priority to have in Rome.
If you don't need a drink, the climb is still worth it for a free panorama.
Caffetteria Italia – Complesso del Vittoriano
Piazza Venezia
Open: Everyday except public holidays, 9:30 am – 5:30 pm.