Did I ever tell you about the time I moved to Rome, went to the wine festival in Marino the next day, and found out that wine really does come out of water fountains in Italy? (Sometimes). Regardless of when you visit, it is always a good time for a Rome wine tasting.
I think that the idea of wine tasting can sometimes be intimidating if you are worried about looking like you don't know enough. However, the beauty of finding the right Roman wine tasting is that the whole point is to become more comfortable with interesting Italian wines (and then drink them, obviously).
Rome is the capital of a country that is world-famous for its vino so there are plenty of experiences to choose from. Whether you want to deep dive into Italian wines, learn more about producers and winemaking regions, or take a brief wine tasting lesson before sampling food and wine pairings, here are three of the best wine experiences to have in Rome:
Time: 2 hours
Cost: €50
Food: None
For a real education in Italian wine, pull up a chair in the Monti tasting room of Vino Roma. The Italian Classics is a crash course in vini italiani called My Italians. The sommeliers at Vino Roma are ready to open your eyes to what Italian wine really can be. There are no standard bottles to be found here, but you will find some revelations in a glass. There is always a little worksheet provided so that you can take notes and carry what you learn into every day wine-drinking life. There is not much to distract from the wine here – a bit of bread and water to clean your palate between the six tastings. If you are already an Italian wine pro, you can also try the dinner that covers white, red, orange, bubbly and sweet wines.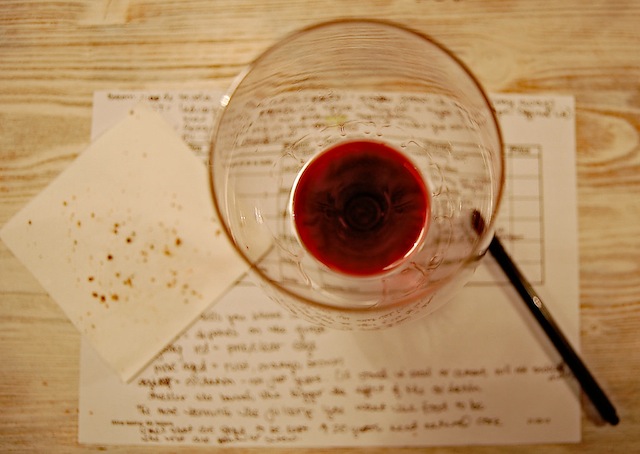 Time: 1.5 hours
Cost: €40
Food: Meat and cheese pairing
Short on time but still want big taste? This wine and food pairing inside Enoteca Cavour is the perfect balance of food and wine. You get a great introduction to wine in Italy, with an explanation of the different regions and an introduction to the region around Rome in the form of three tastings.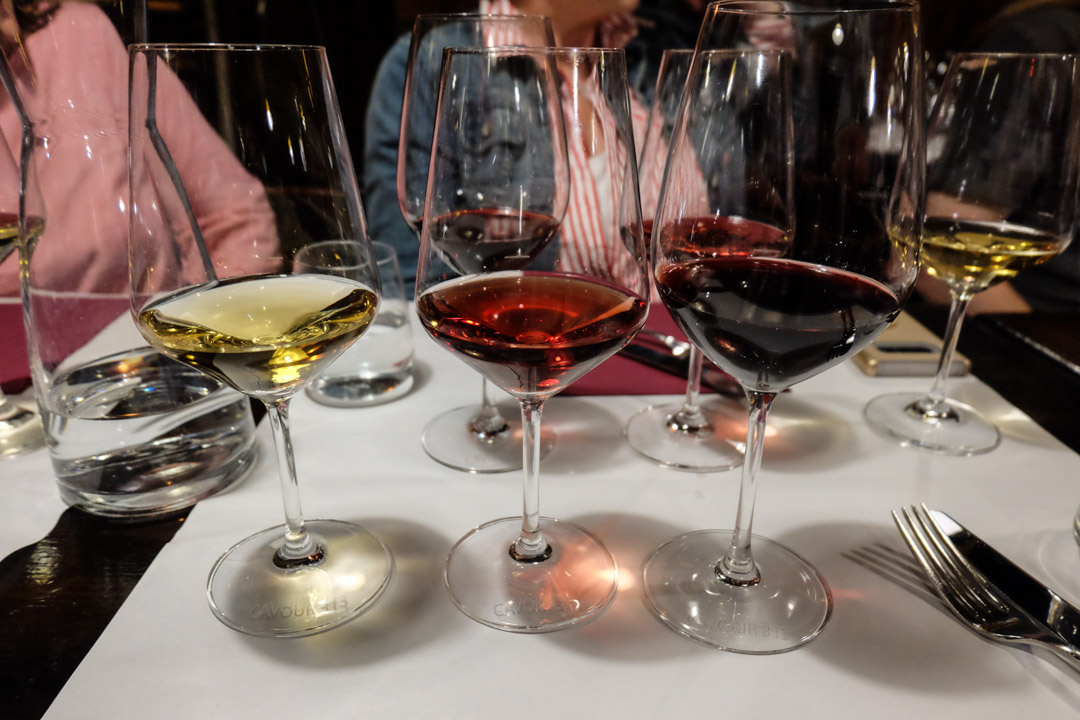 The 1.5 hour guided tasting is the perfect pre-dinner activity. It's a no-judgment space to learn about the wines of Rome and Italy beyond. And what is a pairing without food? First, you smell and taste the wines alone, but then you through in some perfect prosciutto, cheeses, and salami to enjoy (and learn about how they change the flavor of the wine).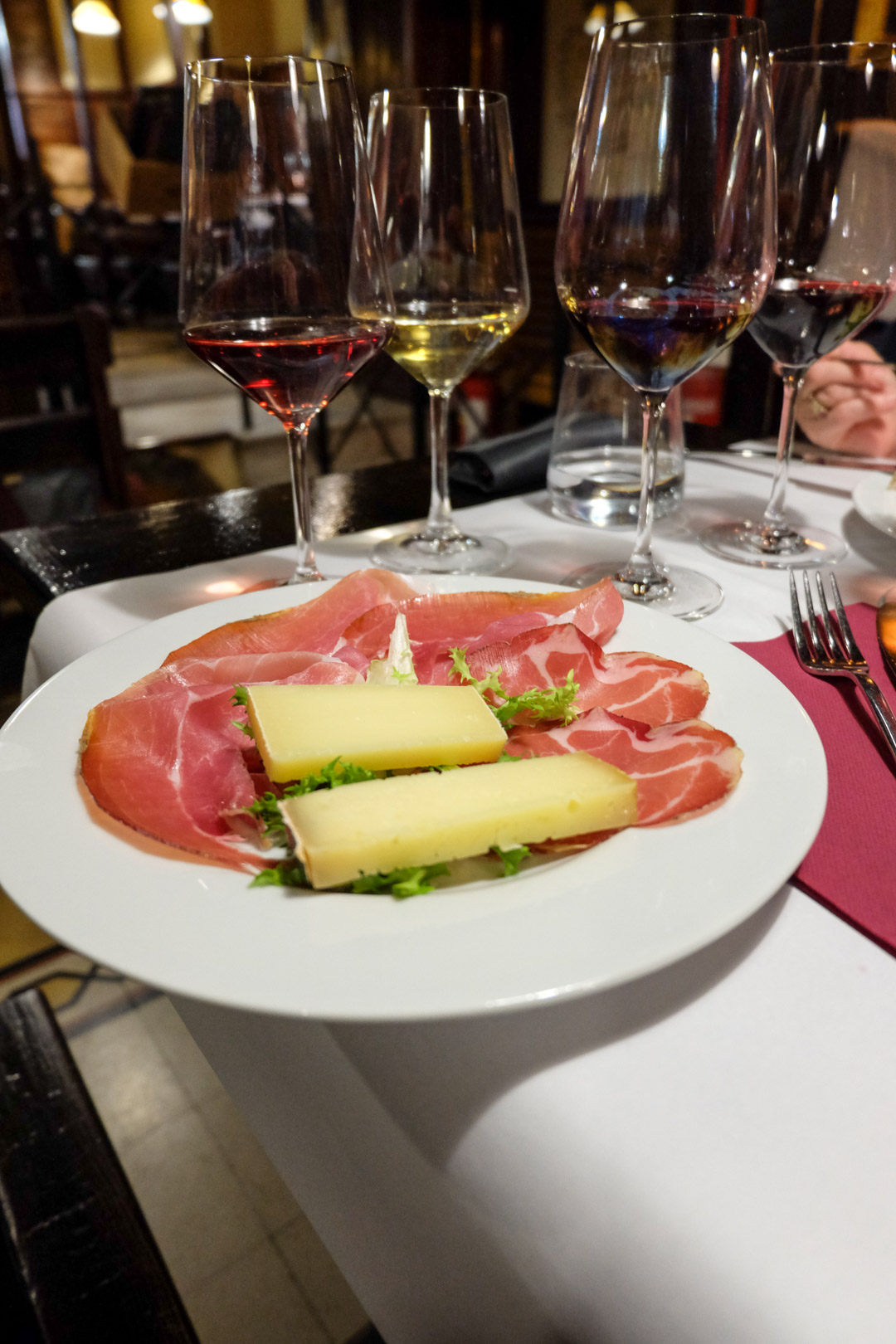 This wine tasting is intimate and short but sweet. Great for those on a time crunch or who want to test out a tasting environment before diving into something more focused. Learn more here
And you might even spot me in the video:
Rimessa Roscioli
Time: 3 hours
Cost: €59-€65
Food: Small plates, full dinner
Rimessa Roscioli is a high-energy, fun introduction to wine tasting in Rome. Rimessa seeks out the best producers across the boot to host its wine tastings in the heart of Rome. If you recognize the Roscioli name, its because there is also an excellent restaurant, coffee shop, and forno run by different family members.
Rimessa is no slouch in the kitchen either. This is where I have had some of my favorite wines included in a flight – and the only thing that makes it better is the incredible little nibbles of food that the glasses are paired with.
If you don't want to take a guided tasting, you can also make a reservation for dinner and ask the sommelier for tips on selecting the best wines.
Then, if you want to stay in touch after the tasting and keep raising a glass of great Cesanese or Barolo, you can check out their wine club.
Want to create your own wine tasting in Rome without a set menu or a class? Then clear an evening and settle in at one of these amazing wine bars in Rome.
Note: This post may include affiliate links to services which I personally use and recommend. If you choose to book through these links, I may earn a small commission. You are under no obligation to do so. All opinions here are my own honest review of the experiences, which I tried in person.