Are you going to celebrate a birthday in Italy? In Italy, birthdays usually mean cake and presents, but some of the details differ quite a bit from the United States. The main one being: Italian birthdays are paid for by the celebrant. Your day, you foot the bill!
Here are the top Italian birthday traditions, and how to really wish someone a happy birthday in the bel paese!
Italian Birthday Traditions
Your treat: While it might be common for friends to chip in and buy you dinner in the US, or at least offer to get you a drink when going out for your birthday, birthdays in Italy are paid for by the birthday boy or girl. If you invite people out to dinner or drinks, the expectation is that you are paying. Dining out can be expensive, so many people choose to host their birthday dinners at home and cook for their friends. Something similar goes for celebrations at work – if it is your birthday, you are the one to bring treats to share if you so desire. There are very few surprises at Italian birthdays!
Presents: Since the birthday boy or girl is the one who is hosting the party, it is very common to bring gifts. The gifts are a treat to show your appreciation and offset the cost of the celebration a bit. If you are invited to an Italian birthday party, then don't show up empty-handed.
No cards: You should expect to bring a present to celebrate the birthday person, but don't worry about finding the perfect card. Cards aren't really a big deal at Italian birthdays.
Italian birthday cake: There are no specific rules about the kind of birthday cake you have to have in Italy. One thing is almost certain – the person who is celebrating their birthday will be the person who either makes it or buys one from the pasticceria. It is not necessary to personalize the cake, but it might arrive with someone's name in frosting on top or say Auguri or Buon Compleanno! One big plus is that you get to pick out the exact cake YOU want and treat your friends.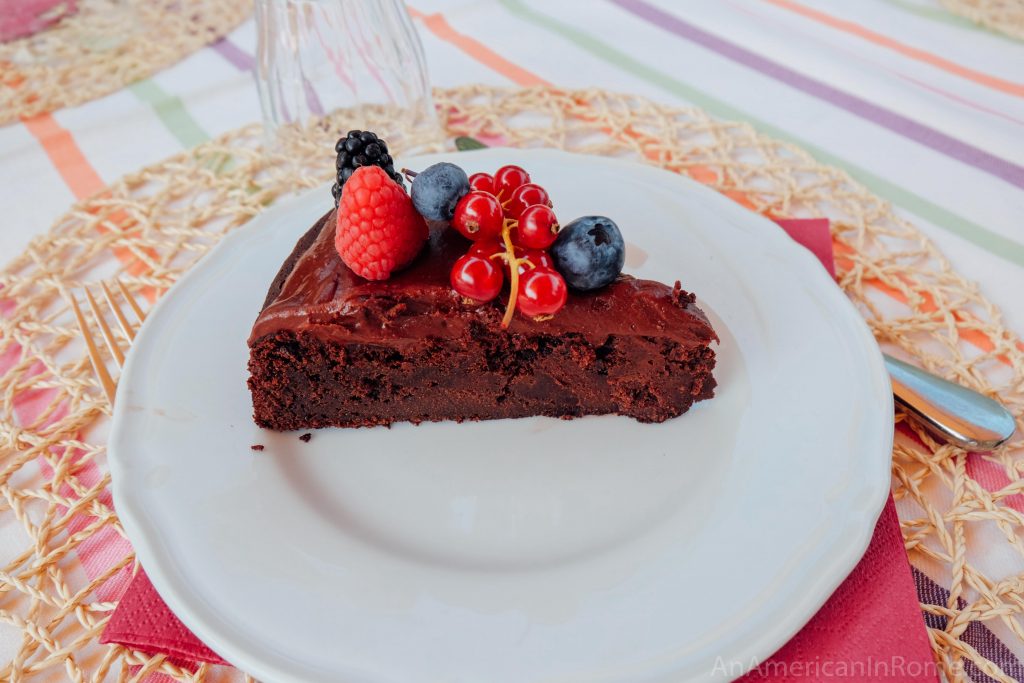 Turning 18 is a big deal: If you are going to throw one huge birthday party, it will probably be when you turn 18. This is the pivotal Italian birthday, rather than 21 years old like in the United States.
Age is just a number: Speaking of turning different ages – it is all pretty public! You don't try to hide your new age, so your friends and family know exactly which birthday they are celebrating with you. Forget the "10th annual 21st birthday" thing.
Sing Happy Birthday: Italians have adopted a similar tradition of singing happy birthday and it even has the same tune as Happy Birthday. The words are easy to remember:
Tanti auguri a te, tanti auguri a te, tanti auguri a _____ (name), tanti auguri a te!
Happy Birthday in Italian
Want to wish someone a happy birthday in Italian? There are a few ways to do it.
You can shout Buon Compleanno! (Which is the direct translation of "Happy" or "Good" birthday).
However, it is a bit more common to wish someone TANTI AUGURI! Auguri is best wishes or congratulations, so it can be used under different happy circumstances. It remains the most popular way to wish someone a happy birthday in Italian!
Want to learn about more ways to celebrate in Italy? Here are the top Italian wedding traditions.