Trastevere is known for being one of the most charming areas of Rome but, as with everywhere, there are many sides to the neighborhood. That's why it might come as some surprise that one of the best restaurants in Trastevere is tucked behind a McDonald's in a residential part of the neighborhood.
La Tavernaccia has the Roman cooking that you didn't even know you were missing.
The traditional local restaurant serves all the classics, including one of my favorite pasta alla gricia in all of Rome. This is the unsung hero of Roman recipes – pecorino cheese and guanciale (pork jowl) slicking the pasta with savory bacon fat and salty cheese.
Of course, there are more complicated dishes as well. Keep an eye out for the porchetta that is sometimes made in house as well as all the roast meat in general – particularly abbacchio (milk-fed lamb).
Maybe I'm getting ahead of myself. Even the seasonal starters are worth stopping in for. La Tavernaccia (officially La Tavernaccia Da Bruno) uses only the highest quality local products, from all over Italy.
There is an attention to selecting Slow Food products, as well.
The wine list is also amazing.
It leans towards natural wine – some of which can, in fairness, be a little funky. Ask for some guidance from the server to find the right bottle. If they say it's molto particolare – that's sometimes a sign it's going to be a bit weird. Go for it if you're willing to take the risk, otherwise, describe the type of wine you're looking for and let them suggest a bottle.
The menu changes regularly so there is always a reason to come back. La Tavernaccia also has pizza but I've never tried it because this is some of my favorite pasta in Rome so I always find a primo worth trying.
Reservations are pretty much essential so call ahead to book a table.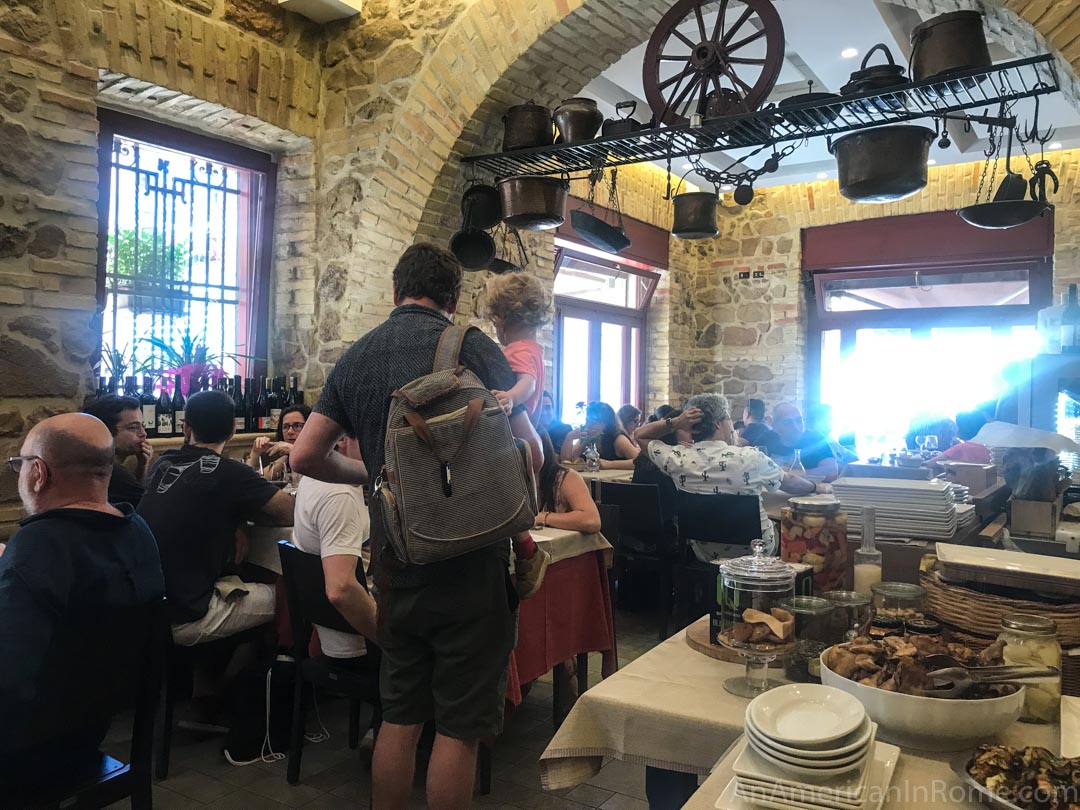 La Tavernacchia da Bruno
Via Giovanni da Castel Bolognese, 63
Rome, Italy (Protunese / Trastevere)
Phone: + 39 06 581 2792
Email: [email protected]
Open: 12:45 – 3 pm for lunch and 7:30 pm – 11 pm for dinner. Closed Wednesday.
Note: In 2019, La Tavernaccia is closed for summer holidays from 26 August to 19 September.