When I shared that Rome's river bars had reopened for summer – there were quite a few mixed reactions.
Some people seem to revel in the novelty, while others are pretty underwhelmed by the whole experience of popup bars along the the Tiber. (Can I guess that this might have something to do with the dreary toilet situation?)
Anyways, we tend to pop in a couple times during the summer to grab a drink at sunset, so my ears perked up when I heard that Da Michele had opened up along Tiber Island through September 3rd.
I have tried Da Michele's Rome location in Flaminio, and it is good but does not quite live up the original Da Michele in Naples.
But the first thing I noticed when I sat down at the Isola Tiberina popup was the prices.  I stopped by the Naples pizzeria last year to make sure that the prices had held and the pizza was still only €4. That makes €8 for a marinara a pret-ty steep mark up. Of course I don't expect the prices to be the same, but that is double the original price – plus, €1.50 per person for a coverage charge.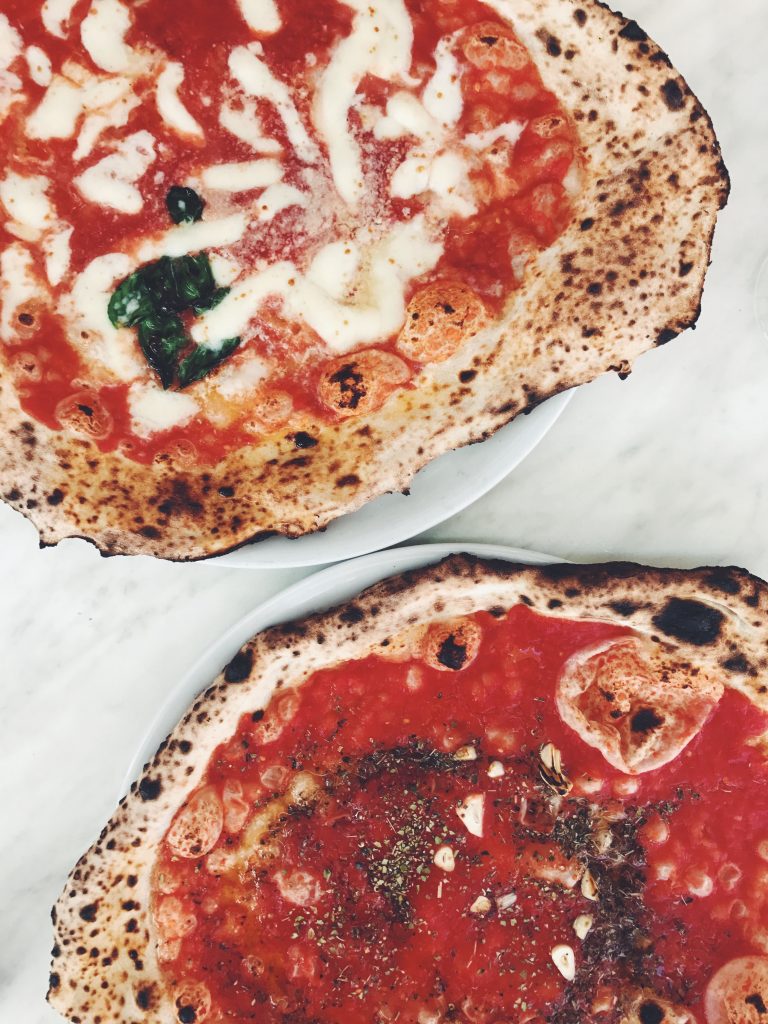 The other thing I should have thought through was how much I would actually want to eat a steaming hot pizza straight out of the oven when Rome's summer weather is well into the mid-30s C or 90's Fahrenheit this time of year.
The pizza arrived looking glorious, and I can't really complain about being hot when I am not the one manning the pizza ovens.
It was the pizza ovens that intrigued me the most. Would a pop up kitchen serve Neapolitan pizza justice?
Well… the crust is absolutely perfect. The slow rise of the dough gives it a much chewier consistency compared to cracker crispy Roman pizza.  The ovens are obviously working because it was exactly right in terms of taste and cooking time.
And the rest of the pizza?
It felt pretty inelegant, and I don't quite know how else to explain it. Da Michele usually excels in blending a few simple ingredients into something mind bending, but my marinara arrived with far too much oregano and singed garlic. The classic margherita was better.
Does that mean you shouldn't go?
Not necessarily.
It's nice to have a Da Michele pop up closer to the center of Rome. The river location is on Tiber Island – but a bit hidden because you need to take the steps near the hospital to arrive at the pizzeria.
So grab a table (from 7 pm onwards) and enjoy a decent pizza. Just leave your Neapolitan expectations at home.
Da Michele Isola Tiberina
Tiber Island near Fatebenefratelli Hospital
Through September 3, 2017
No reservations accepted.