Via del Governo Vecchio is one of my favorite streets in Rome. The street near Piazza Navona is one of the best places for shopping in Rome, but it is also filled with charming wine bars, vintage stores, and coffee bars that feel untouched by time. You can find Via del Governo Vecchio between Piazza di Pasquino and Piazza del Orologio.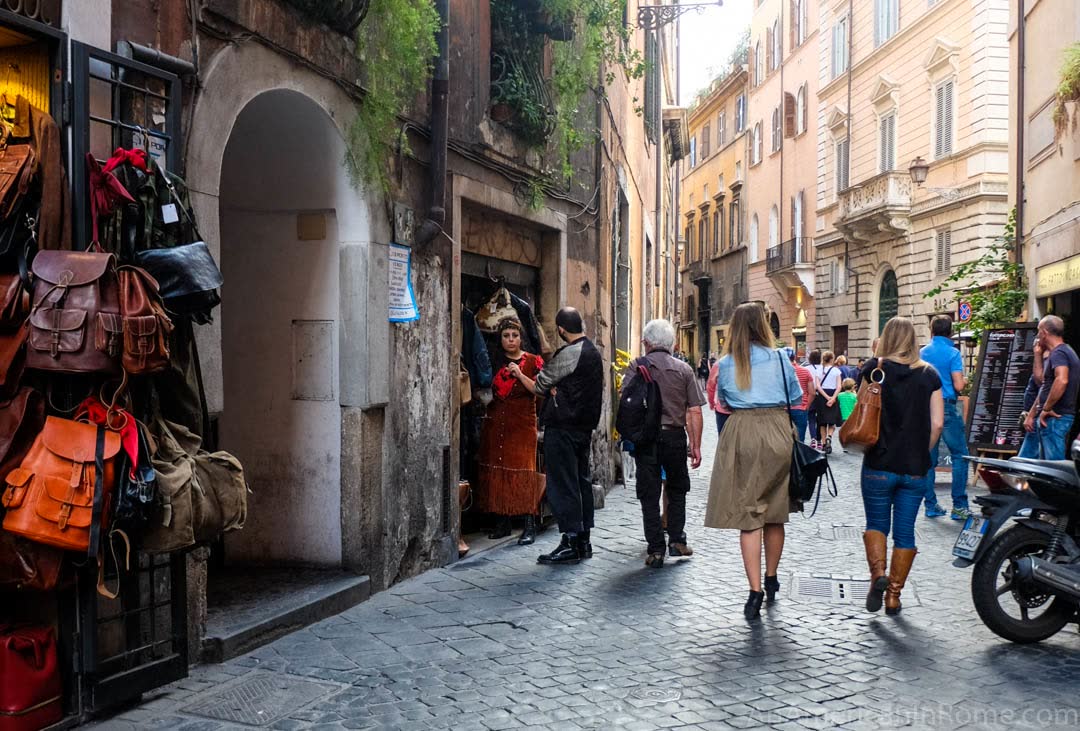 The name "Governo Vecchio" or "old government" comes from the fact that the Papal government was indeed once based at a palazzo on this little street. The government activities took place at No. 39 Via del Governo Vecchio until the mid-1700s.
Most of the buildings on the street date back to the 15th and 16th centuries. The effect is very old-Rome and it is hard not to be charmed by the feel of the cobblestone street as it curves and reveals itself little by little.
But pay attention as you walk along and you will find some little wonders that most people miss on their wanders through Rome. For example, at No. 66 you will find what is considered the smallest house in Rome. The ground floor is a shop, but the first level is teeny and smushed between two other buildings. All you can see is one window to the street and a little terrace above. I am dying to get a glimpse inside.
However, the palace that always stops me in my tracks is located at Via del Governo Vecchio, 104. This building was recently restored so it is easier to see all of the pretty friezes added to the exterior. The building belonged to a lawyer, who had it decorated with striking portraits of famous jurists.
Rumor has it that the artist Raphael once had a mistress of this street, so you can only imagine all of the other famous footsteps that have come before you as you walk along.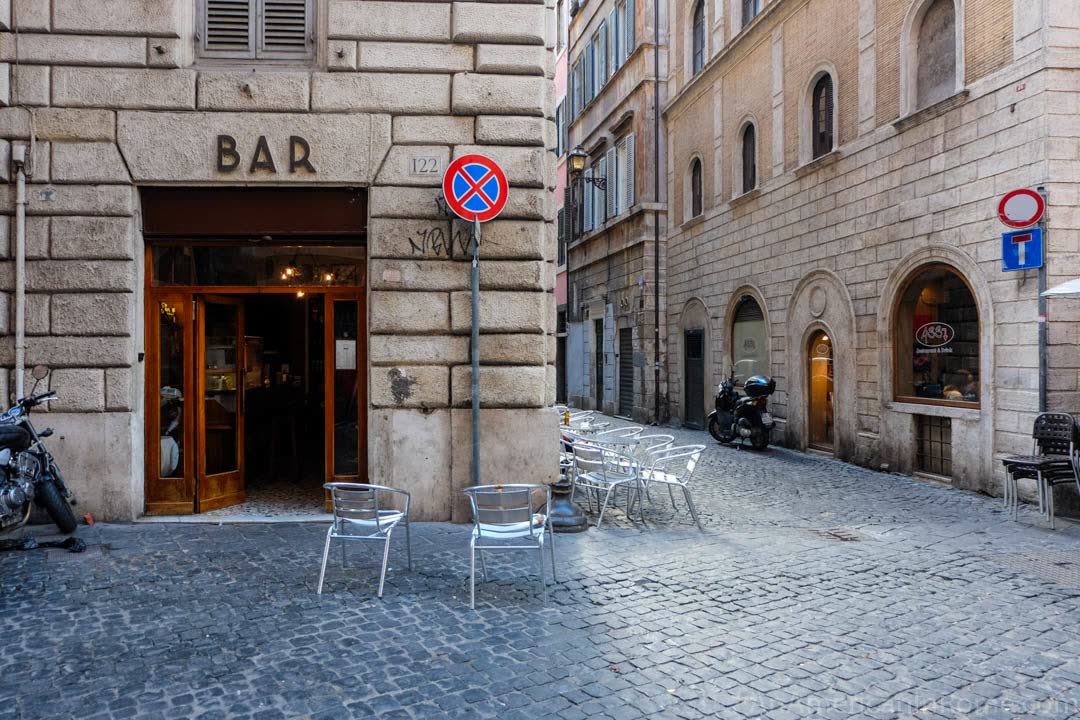 Some of my favorite places to visit along this street are Enoteca Il Piccolo (which really is as small as the name suggests, but feels like a local hang out despite the crowds nearby), and one of my preferred Irish pub in Rome – The Abbey – is also up the street.
Keep going and you will spot lines for gelato at Frigidarium, where the gelato can be dipped in chocolate, as well as at Il Baffetto. I like the gelato but usually skip the pizza, to be honest.
I like to shop at Beatrice C (No. 60), and there are also fantastic vintage stores all along Via del Governo Vecchio. Of course, the Otherwise Bookshop is also a must for literature lovers.
Be sure to stop at the corner with Via della Chiesa Nuova for a moment of calm, as well.
Want to explore more of Rome's prettiest streets? Wander up to Via dei Coronari on the other side of Piazza Navona.
Do you have any other favorite streets in Rome?