Rome is a beautiful city to get lost in.
But with so many perfectly imperfect twisting lanes, there are only a few that I will go out of my way for.

Via dei Coronari is a street that I can always make time for.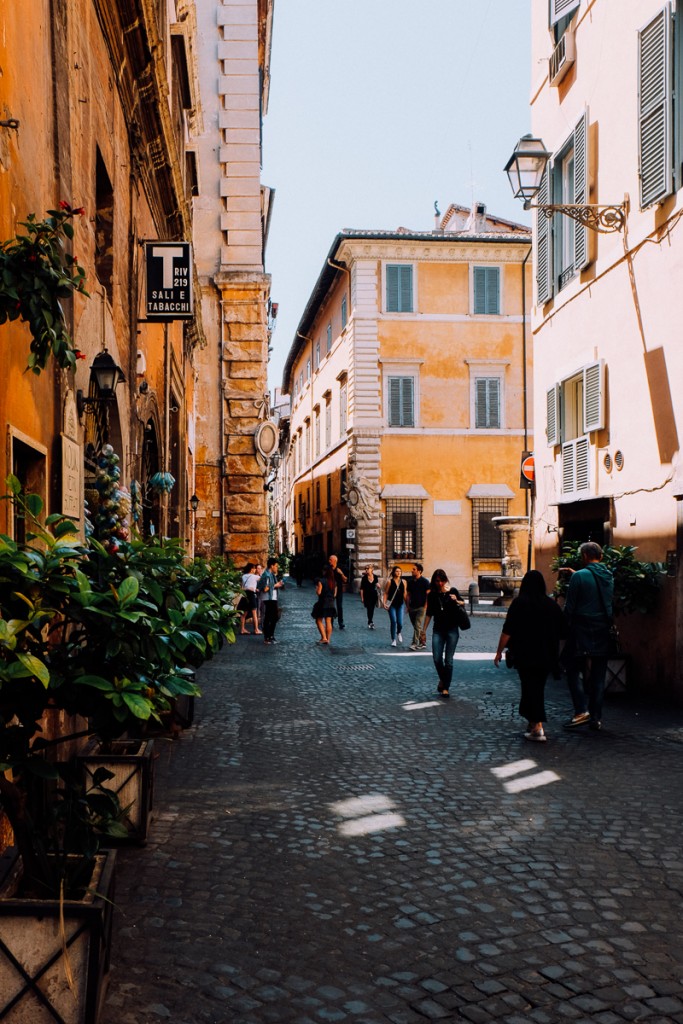 It is the perfect Roman street.
The flaking paint jobs are movie-set perfect.
And the pedestrians are always a mix of well-heeled Romans and clergy.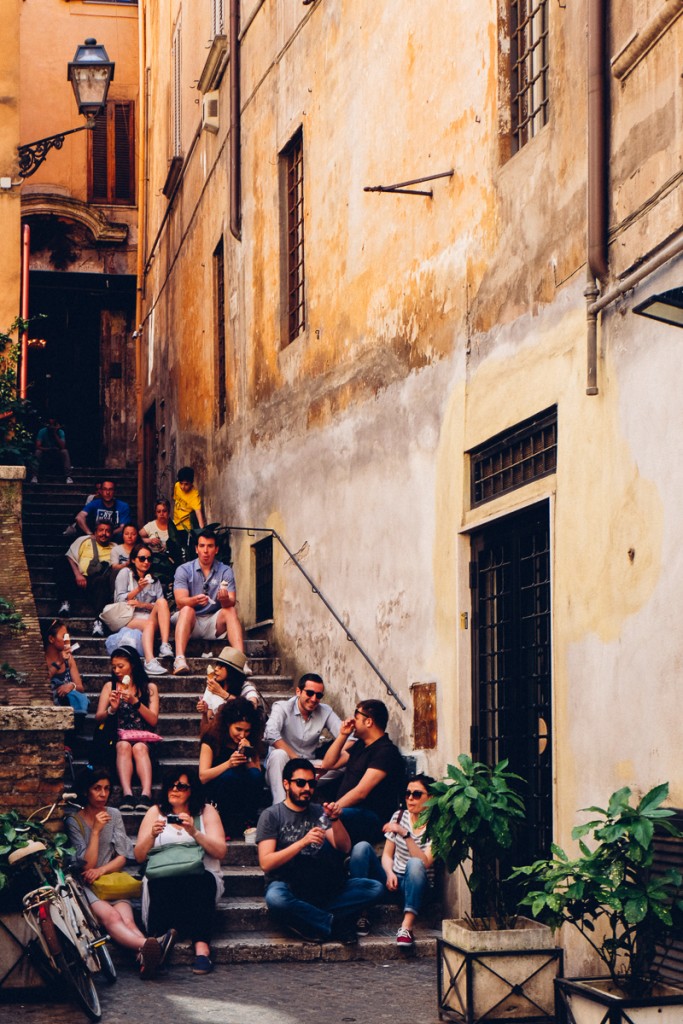 Plus, it is home to Gelateria del Teatro, and its perfect gelato break steps.
In spring, it smells of jasmine.
And any time of year you can stop into Essenzialmente Laura to take a bottle of Roman inspired perfume home.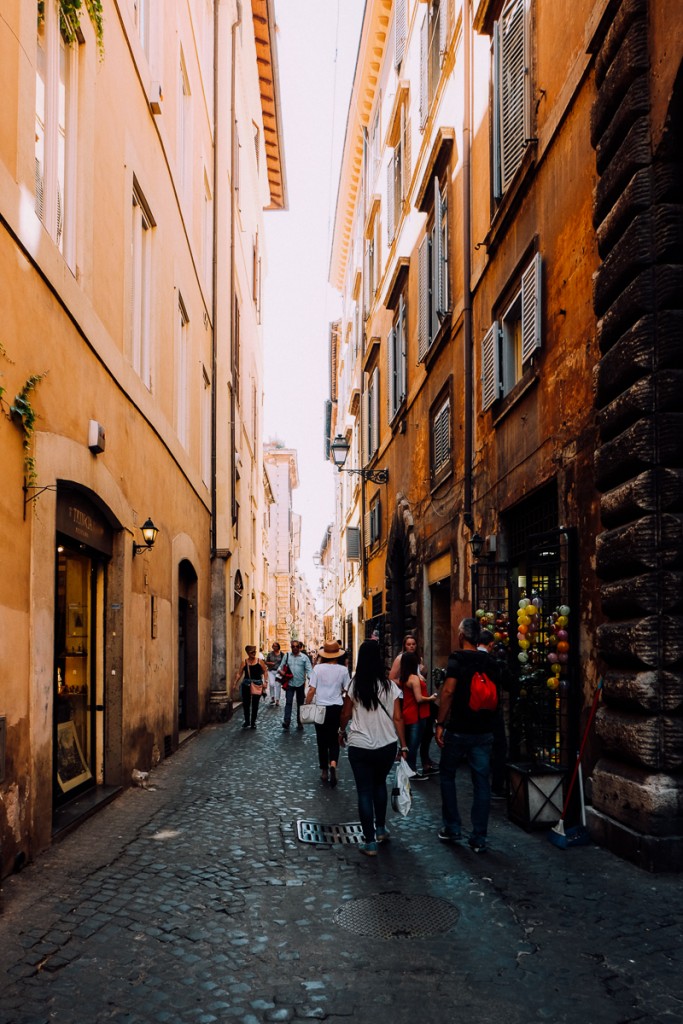 Via dei Coronari is packed with antique dealers and art galleries, if you are looking for a one of a kind item to warm your home.
Or even if you simply want to window shop after a wander through Piazza Navona.
And there is always a low murmur of friends catching up over an outdoor meal.
Walk slowly, and enjoy.