I find Positano slightly overwhelming.
The first thing that hits you is the unadulterated beauty of the place.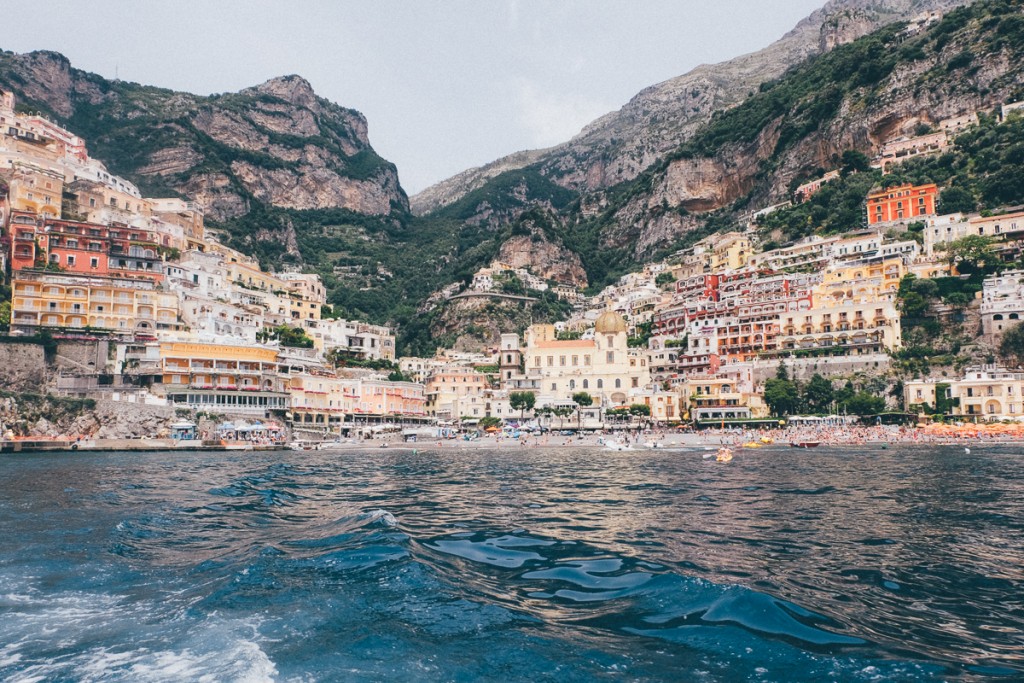 We took the ferry to Positano, and so had the pleasure of arriving by sea.
The entire Amalfi coastline is beautiful, but there is something spectacular about the way Positano climbs the cliffs out of the sea.
It seems to tumble and spill over itself, stretching high above the beach.
And that beach can be seriously crowded so nearly as soon as we stepped off the ferry, I felt the urge to climb up above the city.
It turns out that Positano is just as pretty up close as it is from the water.
Be prepared for steep walkways and stairs, but your walk in Positano will be well rewarded with quieter corners of the beautiful town.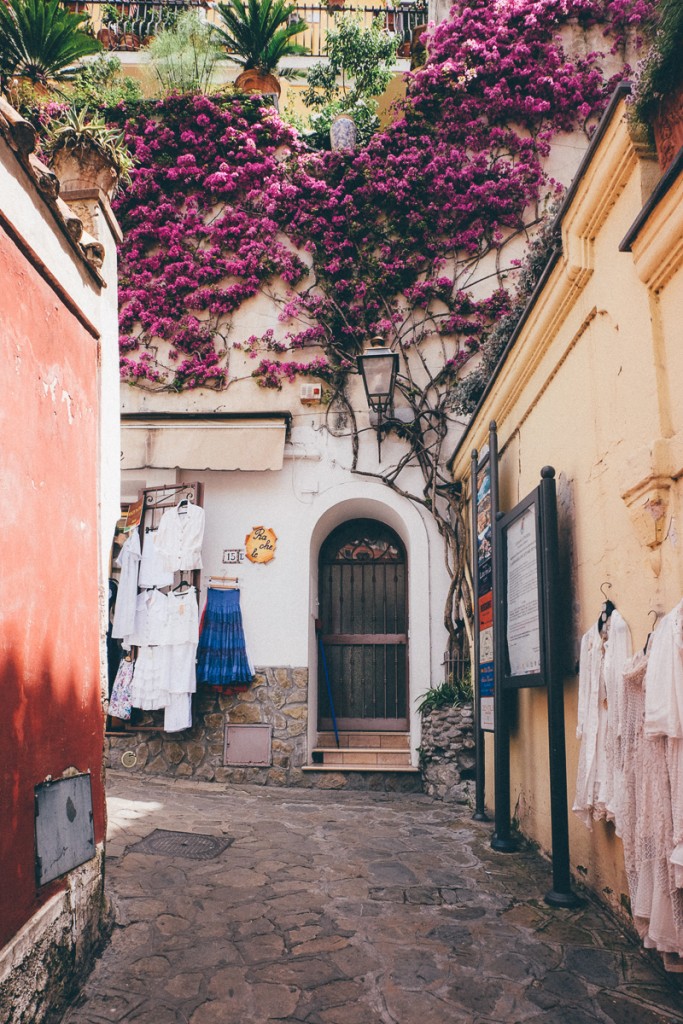 It is an excellent way to escape the high season crowds.
Or at least get in a few better views.
Plus, you never know what beach might be waiting just around the corner.
But we only had time for quick stroll around the seaside town before catching another boat.
So we wound our way back through the small alleyways, and hopped on the small boat with a bright red fish.
Towards our lunch at Da Adolfo.