Fall is in the air, with winter just behind it.
This new and welcome layer of crispness has sent me dreaming of seasonal delights.
One thing that is always in season? Chocolate covered gelato.
Have I mentioned the Irishman?
Well, whenever he fancies a pint, I try to persuade him to head to the pub that is directly across from chocolate covered gelato. I leave him to his Guinness and I can then skip a few feet away for the good stuff: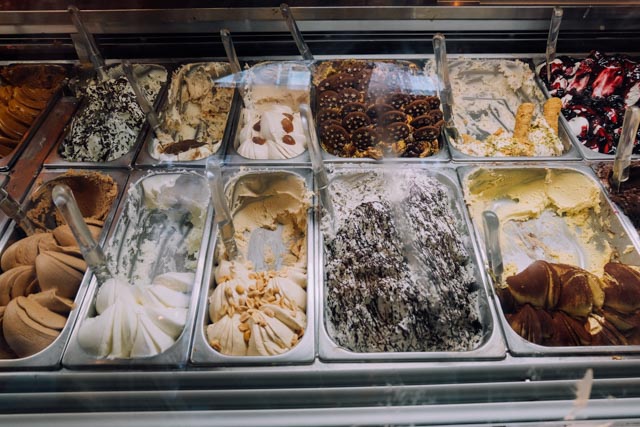 Frigidarium uses all natural ingredients to produce their cream and fruit based frozen treats every day.
But the real kicker? After your cone or cup is all packed, you can then have it smothered in white or dark chocolate. The chocolate quickly hardens to create an amazing candy shell.
Amazing. Chocolate. Candy. Shell. ON GELATO.
Please tell me you are taking notes.
This is a sitting man's gelato.
Trust me.
I have tried to walk while eating this one, and it did not end well.  Chocolate candy shells are delicious but dangerous when it comes to dripping. Take your time and enjoy.
A small (two scoops) is €2.
Frigidarium
Via del Governo Vecchio, 112,
00186 Rome
(Close to Piazza Navona)