I often hear people lament that they didn't get to do such and such when they were in Rome and my response is usually: Rome changes slowly. It will be here next time.
Rome is ancient, but it has evolved into a (semi)modern European capital. Even as the city buzzes outside, there are always little corners of what I think of as Old Rome, and case in point is: Confetteria Moriondo e Gariglio.
The Rome chocolate shop was actually founded in Torino in 1850 by two cousins – Agostino Moriondo and Francesco Gariglio. They became well known within a few years of opening their confectionary shop on Piazza San Carlo and were soon one of the chocolate makers of choice for the royal Savoy household.
When Italy became a single united country a few years later, the capital moved to Rome and the Savoys followed. Naturally, they still needed good chocolate and so Moriondo e Gariglio moved to Via del Corso.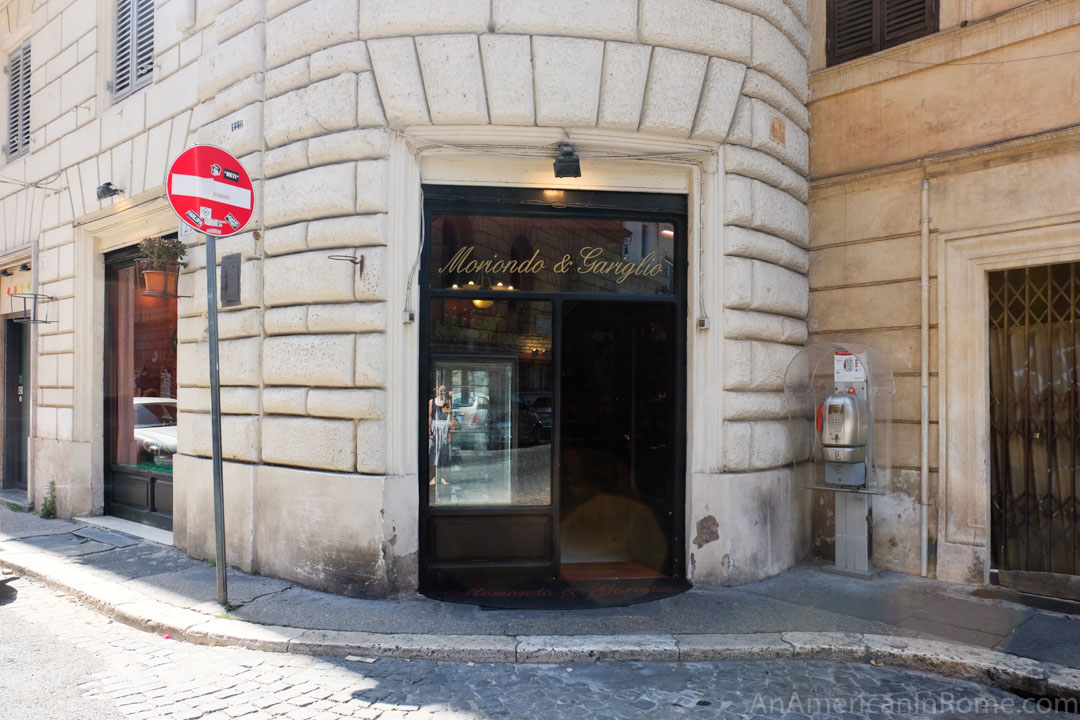 The shop still feels frozen in time and I bet it would have looked very much the same oh so many years ago. These days, however, it resides behind thick red curtains at Via del Pie' di Marmo 21-22, a two-minute walk from the Pantheon.
All of the bite-sized chocolates are still made on the spot, in the chocolate lab just behind the glass counters, where smocked and hatted women wait to serve your dainty treats.
There are over 80 kinds of bonbons here and I had a difficult time choosing. I settled on raspberry, coconut, and caramel.
But then I asked "what's in an Americano?" and when the woman working behind the counter told me it was her favorite because its little tiers were filled with homemade peanut butter? Well, then I couldn't resist one more.
The best time to visit is in October when the shop starts to make its famous marron glacés – candied chestnuts. The sweets only last a few days because there are no preservatives of any form in any of the sweets… but I am sure they sell out before they go off.
Or, stop in at Easter. Moriondo e Gariglio was the first chocolate shop in all of Italy to engineer a way to put little toys and surprises inside their artisan chocolate eggs.
Even as I enjoyed my own chocolates, what I was really thinking of was the day my son would be old enough to come visit. There are little chocolate letters to spell out names and personalized chocolate squares you can add writing to. I simply cannot wait to see the look of wonder on his face the first time he experiences all of this. A little Irish-American born in Rome 14o years after the chocolate shop began.
There are a few lovely, old fashioned tables with chairs inside the shop in case you want to eat your treats on the spot. Otherwise, have them packaged to go.
Confetteria Moriondo e Gariglio
Via del Piè di Marmo, 21/22
Rome, Italy (Pantheon / Centro Storico)
Open: Monday through Saturday 9 am – 7:30 pm
Closed all of August. Extended hours around holidays (Christmas, Easter, Mother's Day) when it is also open all day on Sunday.