The weather forecast has rain for at least the next week in Rome and it has left me craving something warm to get through the sadness that summer is well and truly gone. Luckily, new restaurants have arrived in Rome offering something other than Italian cuisine. Shiroya is a relative newcomer that serves fantastic ramen and other traditional Japanese specialties right around the corner from Campo de' Fiori.
I had been curious about Shiroya for a few months, so I decided to forgo trying to decide between Luciano Cucina Italiana and Grappolo d'Oro in order to grab a table in their cozy dining room.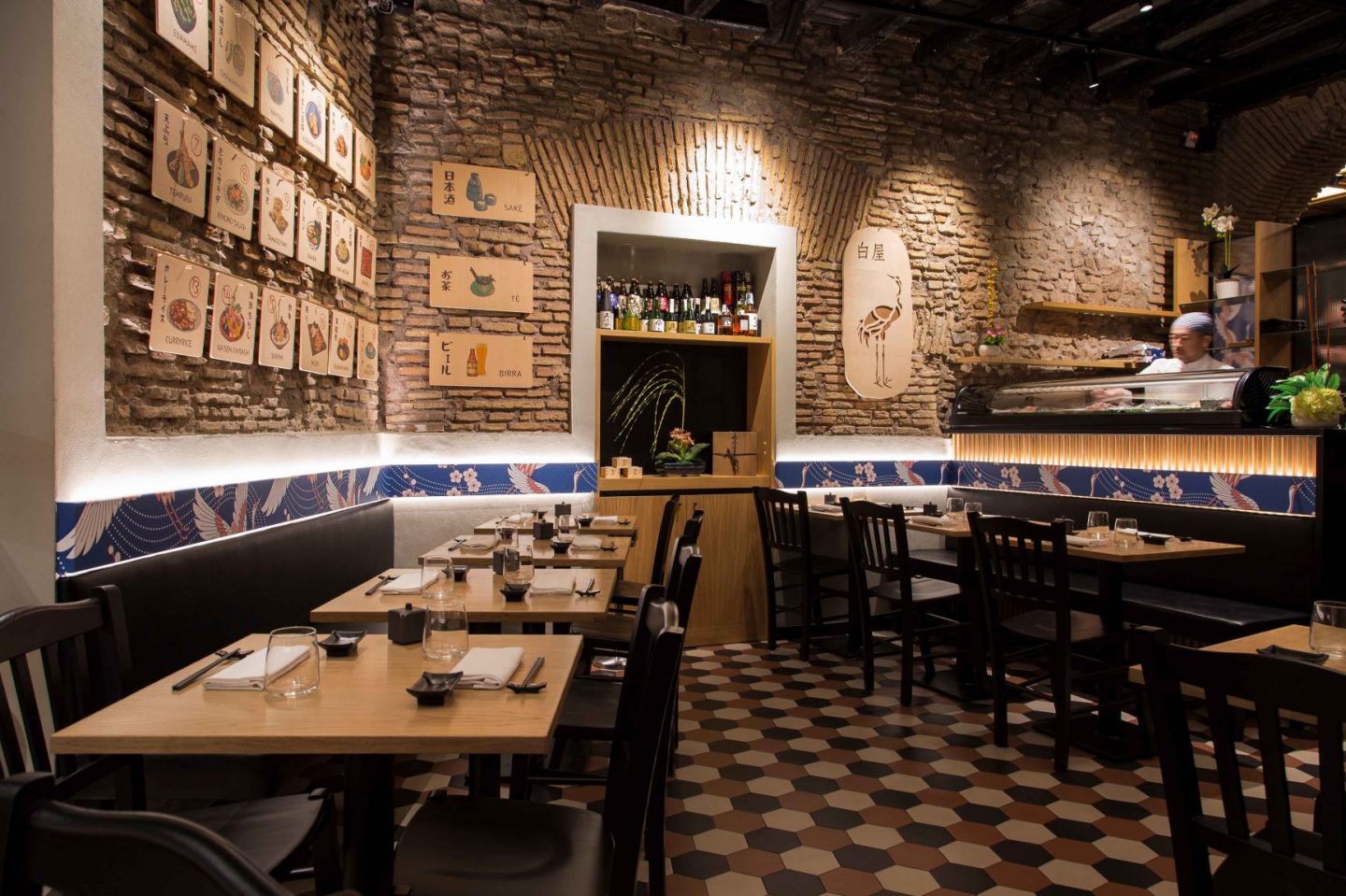 I started with gyoza and the pan-fried crispiness of the dumplings was exactly what I was missing in my life at that moment.
After the gyoza, I waited for my tonkotsu ramen – the reason I had decided to come here. The pork broth is simmered for 12 hours before becoming the ramen base and this kind of dedication is rare in Rome. It was flavorful and filling, and I frankly loved the otama wooden laden it was served with.
I am a sucker for dumplings, but if you want to round out your ramen meal in another way, there is also a sushi chef and so nigiri, sashimi, and maki are all available. You can also find donburi on the menu, plus udon, yakimeshi (rice) and lots more.
The drinks menu also has a great selection of Japanese beverages ranging from craft beer to whisky and umeshu plum liquor.
And a final note: In case you worry about these things, I ate there alone and it was totally fine. No headphones, no phone out, no book. Dining alone is more of a practice than a secret, but it was particularly easy to do here. The total price for my meal for one with sparkling water? €22.
Shiroya
Via Dei Baullari, 147
Rome, Italy (Campo de' Fiori)
+39 06 6476 0753
Open every day from 12 pm – 3:45 pm for lunch and 6:30 pm – 12 am for dinner.