When it comes to carbs, I do not mess around.
And neither does Artenio, which is exactly why we get along just fine.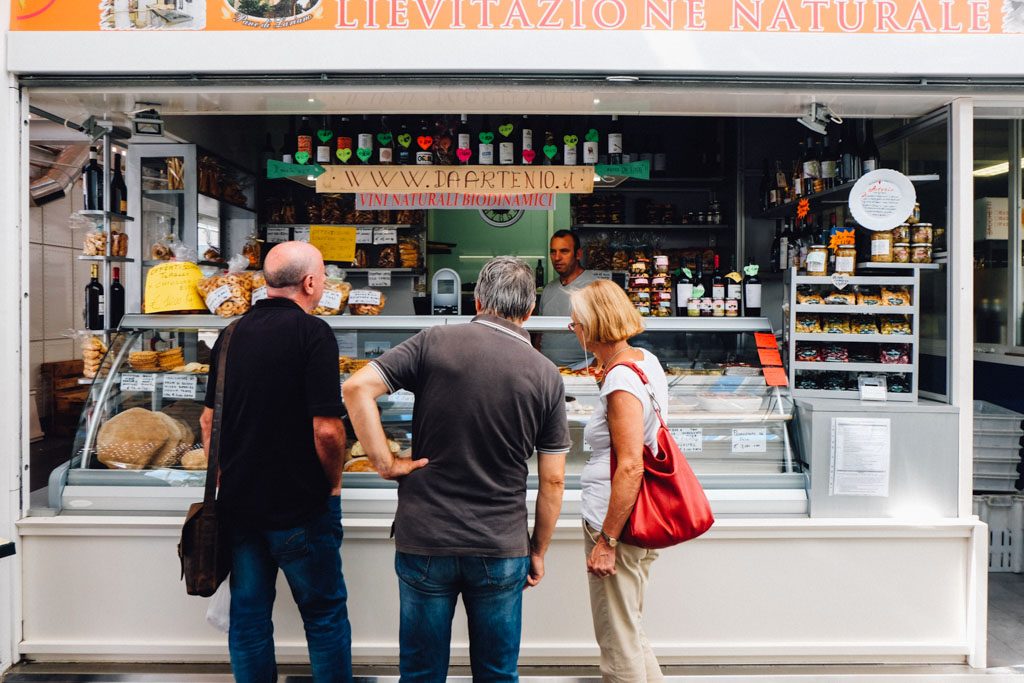 With a popular stand in the Testaccio Market, Artenio is everyone's preferred bread man.
Don't believe me? Check out Katie's video introduction.
But it is not just bread.
Artenio makes pastries stuffed with cherries and nutella.
As well as taralli – the perfect snack on the side with your glass of wine.
But me?
I go for the tongues.
Well, not actual tongues but lingue della suocera.
Mother-in-law tongues.
These perfectly salted, dense but chewy, strips of bread dotted with olives.
Artenio also sells the best pizzette – little pizzas – in Testaccio market.
Because who says pizza shouldn't be a snack?
Absolutely no one. Snack away.
Slightly related – does anyone else have a cat who is OBSESSED with olives?
Bacon moves quickly, and it a pretty solid thief.
da Artenio
Box 90, Nuovo Mercato di Testaccio
Via Beniamino Franklin, 12/E
Open: Monday – Saturday, 8:30(ish)-14:30