Here's what it real life is like in Rome: I stayed at the office until 7 pm, and then had to deal with the unpredictable commute home, at which point I was so tired that I re-heated arrabbiata that I had in the fridge, and sat down in front of my computer once more. BUT, other days, I get to go to Flavio al Velavevodetto – a Rome restaurant that has grown in fame thanks to its focus on perfecting some of the most classic Roman dishes.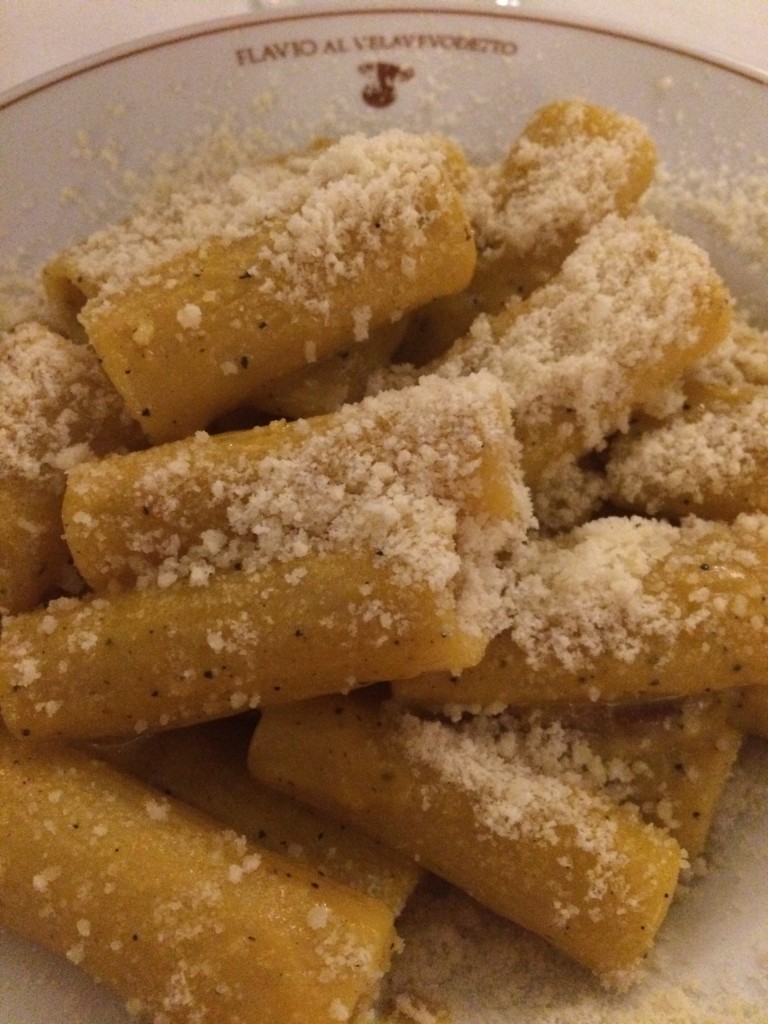 Let me give you a minute to practice that mouth full: Flavio al Velavevodetto.Ve-la-ve-vo-det-to.
Pronouncing it is the first step. Getting reservations is the important (but not difficult) second step.
Getting your order in around their bouts of Roman-style service is the third (and slightly more difficult) step.
But it is fine. You will get the food.
Eventually.
And you can always take the time to enjoy the setting and admire the amphorae behind the glass. The restaurant is built against the side of Monte Testaccio, an ancient Roman dumping ground for ceramic storage containers.
You can also kill some time picking out your wine from the cantina. There is no option to order wine off a menu, so you should do a walk-thru to check the selection and the prices.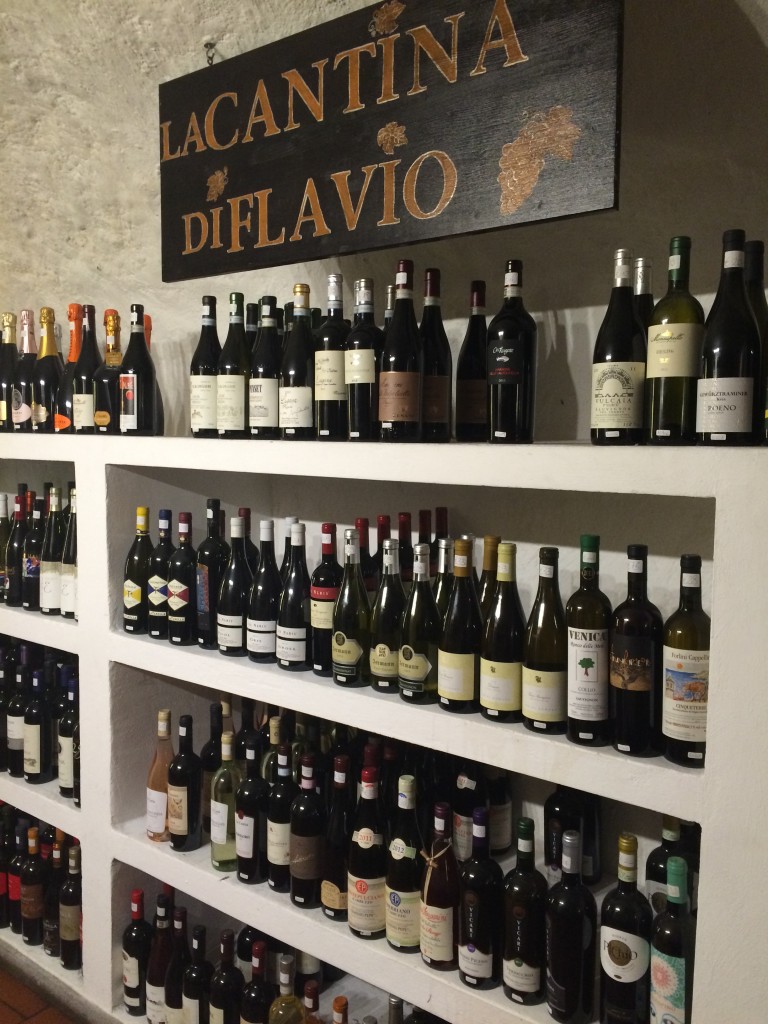 Plus, it is a good excuse to load up on starters, like the fantastic fried artichoke- carciofi alla giudia.
Flavio al Velavevodetto offers a great selection of Roman classics. We usually stick to kinds of pasta, but there are nervetti and coratella a-plenty! If you want to try offal, this is the place.
The reason that the service can sometimes be slow is because Flavio al Velavevodetto is incredibly popular with tourists and locals alike. They even have a note right in the front of their menu in English to explain that they will not under any circumstances serve you a cappuccino.
That is how quintessentially Roman this place is.
Luckily, despite its popularity, Flavio al Velavevodetto is still a perfect experience. The quality of the food is exceptional and the prices are fair.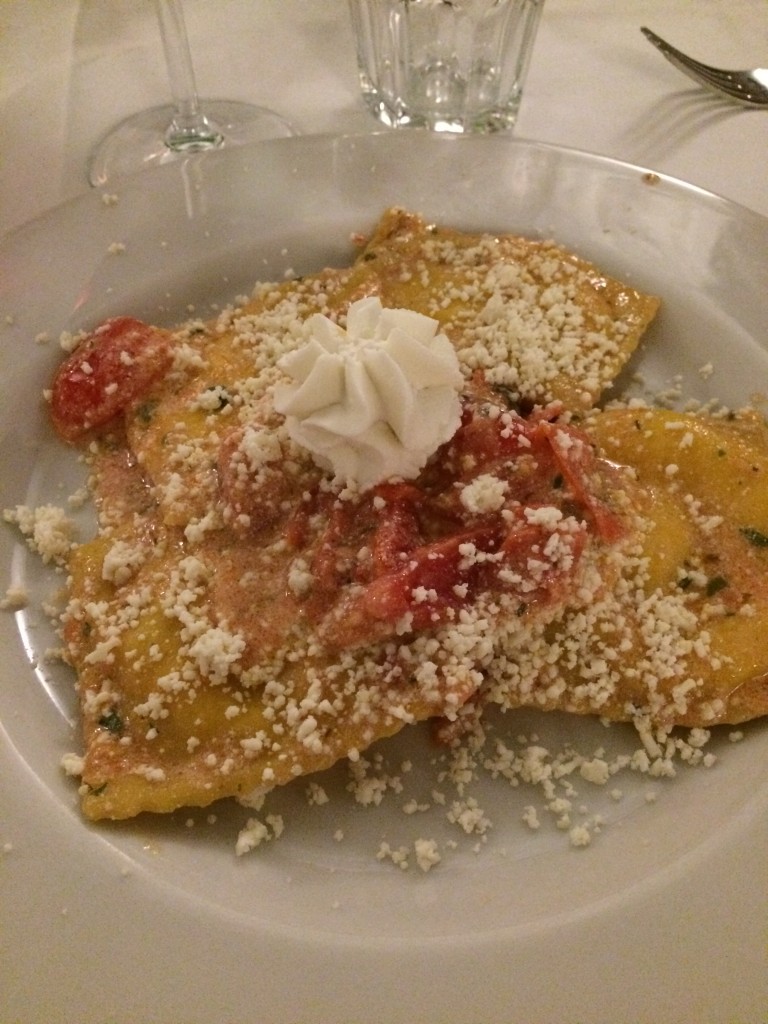 If you still have room after making your way through their appetizers and pasta, then ordering the tiramisu is always a good idea.
I don't have any photos because I always devour it instantly, but what you need to know is that it is different (and better) than most other versions of the dessert because it comes topped with melted chocolate instead of a paltry sprinkling of cocoa powder.
Obviously, there is no such thing as a light meal at Flavio al Velavevodetto, so go when you mean it.
Really commit and embrace the food, service, and setting wrapped up into one very Roman experience.
The ravioli, carbonara, cacio e pepe and amatriciana, are all recommended. In fact, most people agree that this is the best version of cacio e pepe in the entire city.
Flavio al Velavevodetto
Via di Monte Testaccio, 97,
00153 Roma, Italy
+39 06 574 4194
Open for lunch and dinner every day. Reservations recommended.
There is also a second location in Prati, not far from the Vatican, known as Flavio al Velavevodetto ai Quiriti. The address is Piazza dei Quiriti, 4 and you can make a reservation by calling +39 06 3600 0009.