Trying to see everything in Rome can feel like an endurance test.
Flung from this side the that, you can spend hours charting courses and trying to book ahead online with several different services.
When my friend was planning her first trip to Europe, with a first stop in Rome, I wanted to make the experience as easy as possible (plus help her see as many of the classic monuments and museums as she could in 48 hours).
Her first morning, we swung by Artenio's for some breakfast pizzette before picking up her Rome City Pass outside of St. Peter's square. Armed with a skip-the-line ticket, she breezed into the museums and toured the Sistine Chapel in a single afternoon.
Because the Vatican is a separate from Roman museums, I in particular was happy that the Vatican museums could be added to the pass and all the pre-booking taken care of. It left time to explore Castel Sant'Angelo (all included for free admission with the pass).
Hopping on the metro (unlimited public transportation is included with the Rome City Pass for free), we met for a casual pasta dinner before catching up over a glass of wine at Il Goccetto to hear about her first impressions of Rome.
The next morning, we opted for the discounted entry to the Capitoline Museums, after taking in the view of the Roman forum.
After viewing the ancient marbles and mosaics, we re-fortified for the day with a coffee and cornetto on the museum terrace, overlooking the city skyline.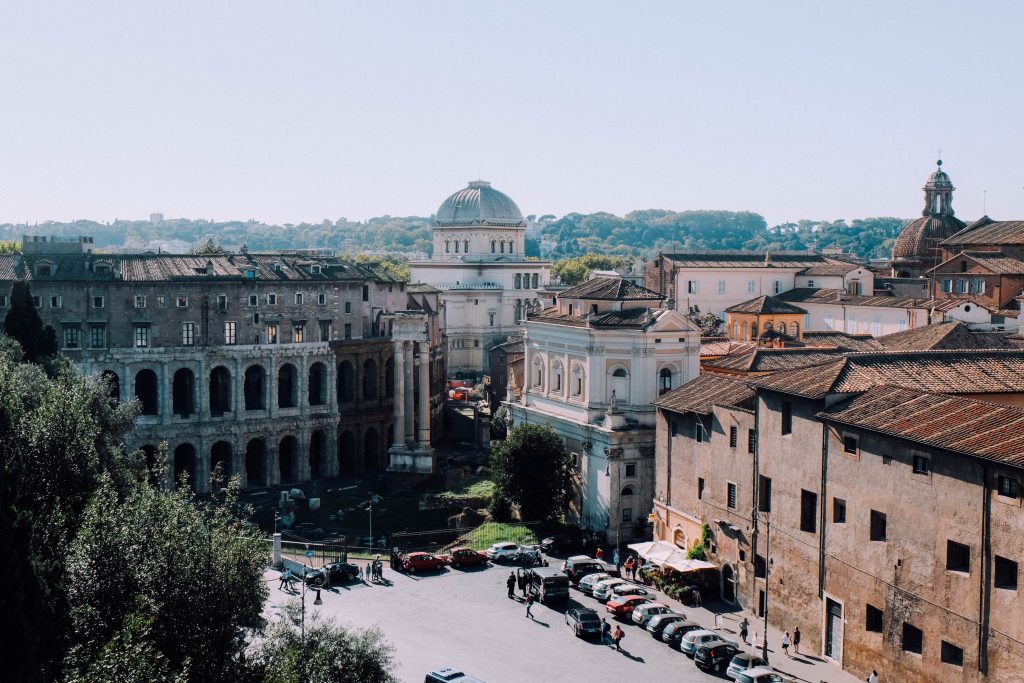 Armed with her Rome City Pass, I walked her to the Colosseum for skip-the-line entrance into the ancient amphitheater.
The turbopass is a Roma Pass on steroids. In addition to free visits to attractions such as the Vatican and Colosseum, the Rome City Pass also includes a bus tour of the city and discounts to more museums than you can shake a fist at.
One of the best perks was also never having to worry about buying bus tickets.  I have a monthly transport pass, so it was fantastic that my friend could hop on and off public transport as easily as I do every day.
If you want to see Rome's unmissable monuments, the Rome City Pass takes the hassle (and the long lines) out of exploring the city in a short period. The 48-hour pass kept us moving for an entire weekend, with time for some gelato breaks in between.
For more information and to book your own, see the Rome City Pass site.
Many thanks to Turbopass for partnering on this post!