I love to wander through Mercato San Cosimato, but there are unwritten rules about market shopping in Italy.
Mainly: you stick to your own.
Loyalty matters in when it comes to greengrocers and all perishable goods.
But when they day broke crisp and bright, I knew I wanted to walk more than 2 blocks.
I wanted to revel in the blue skies and quiet, cool morning.
So I found myself en route to Mercato San Cosimato on foot.
The market takes its name from the Piazza that it occupies every Monday through Saturday in Rome's Trastevere neighborhood.
While the fruit and vegetable vendors cluster in the center of the piazza under removable awnings that are broken down each day, San Cosimato is also home to some permanent covered stalls.
These shops sell everything from books, to pasta, fish, and meat.
The oldest is probably antica pescheria da Menelik, a fish stand that has been open in Piazza San Cosimato since 1920.
The market was temporarily moved to Piazza Mastai in 2006 in order to allow for works on Trastevere's idyllic little square.
The square is a gathering place for the neighborhood – with children zipping back and forth on bikes, as well as climbing around on a neighboring playground.
In the summer, Piazza San Cosimato hosts an outdoor cinema.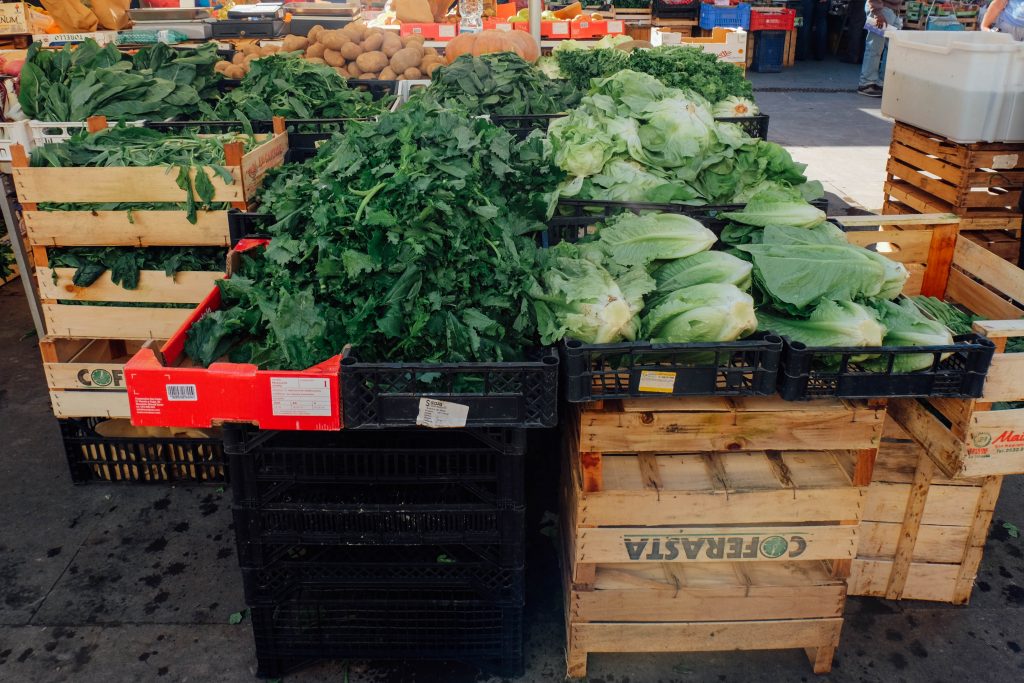 But mainly, it is known for its small traditional market that is open from about 7:30 am to 2 pm every day except Sunday.
And I don't regret cheating on Testaccio for just this once.