I have wised up a bit in my years in Rome and know better than to be tempted by something that is too cute to be true… but there was no way I was going to pass up the chance to eat a mini colosseum-shaped popsicle by the Trevi Fountain. Even I have my limits.
Lucciano's is a gelato chain that was actually founded in South America but made its way to Rome a few years ago. The slick, modern ice cream shop is incredibly central and can be found just behind Galleria Alberto Sordi, about a two-minute walk from the Trevi Fountain.
The beautiful shop is spacious, with a good amount of seating. I mean, I might have to add it to the list of most instagrammable places in Rome, because it was designed with photos in mind.
Their signature icepops are also perfect for photo ops.
There are popsicles designed to look like piglets and minions, but I was here for the Colosseum popsicle. Naturally.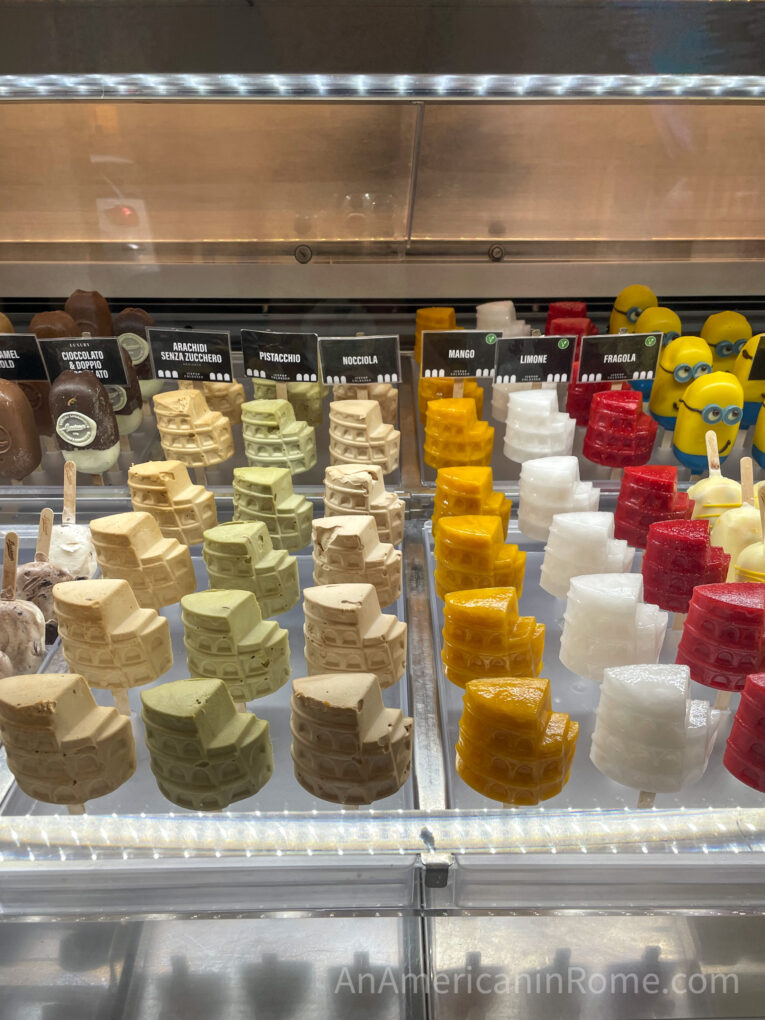 The popsicles are €5-€6 which is pretty steep considering two scoops at fantastic gelaterie never set you back more than €3 in Rome, so these prices are clearly based on novelty and location. But like I said – we can all use a little novelty some days.
The icepop itself was fine – a little too icy for my tastes. I expected more flavor from something promoted as artisan. However, I would absolutely bring my kids here for a treat. The creations are wonderfully displayed and will inspire a bit of wonder in the youngest visitors.
If you tire of colosseum popsicles, San Crispino's dreamy gelato is just down the street. Here's a guide to more of the best gelato in Rome, as well.
Lucciano's
Via delle Muratte, 76
Rome, Italy