I have been told by many Italians that I am the only person who takes the train in Sicily. Sicilians prefer the chartered buses that create a patchwork of links to the smaller towns and connect to the larger cities across the island. However, it is entirely possible to take the train in Sicily – you just need to plan and know when to give in a take the bus.
Naturally, the best way to get around this part of Italy is by car. This frees you to set your own schedule and to reach all of the little towns and hidden beaches which your heart desires. I certainly would not recommend having a car (and dealing with parking) in Palermo – or even Catania – so try to pick it up as you are leaving the city if you choose to go this route.
You can also skip the cities entirely and rent a car at the airport to set out immediately on your merry way. Just keep in mind that travel times can be long even by car if you plan to visit the interior due to the road conditions. I 100% recommend getting the full insurance, and you will be paying extra if you want an automatic transmission, so renting a car in Sicily may cost you.
I am a train girl myself (whenever possible), so here is everything you need to know about taking the train in Sicily – the pros, cons, and tips for making it as easy as possible. For even more on using this form of transportation, you can read my guide to train travel in Italy.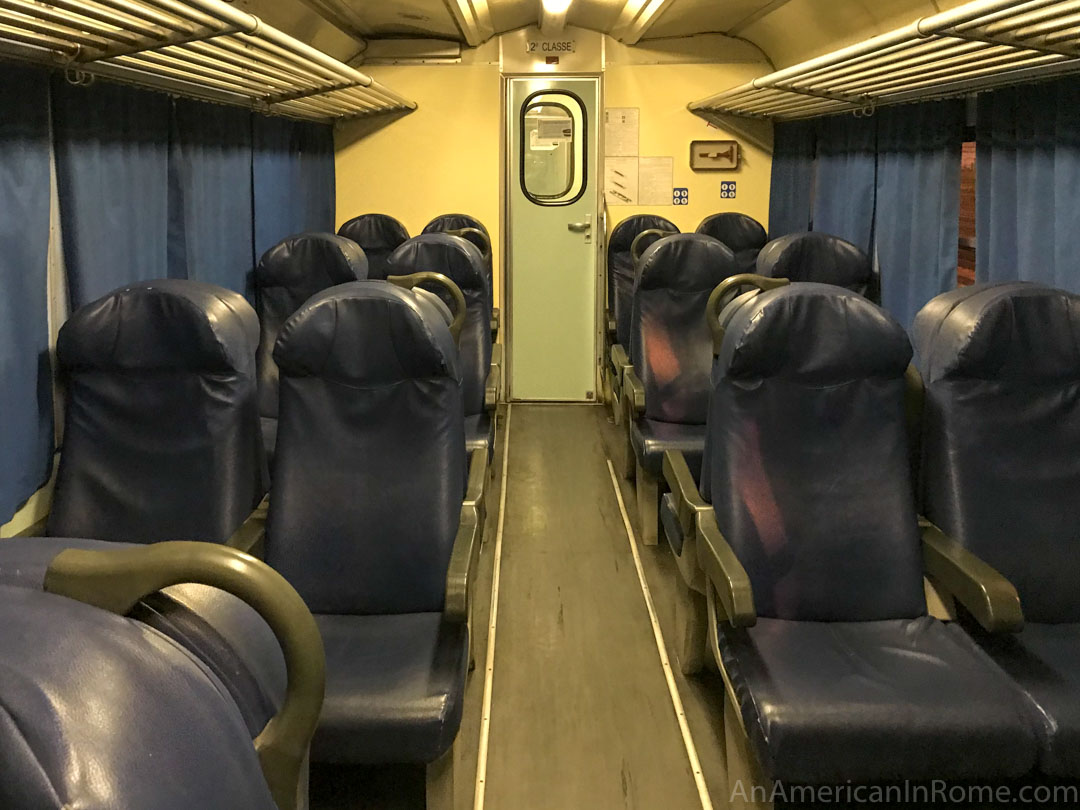 Taking the Train in Sicily
There is no highspeed train in Sicily so this is slow travel. In the rest of Italy you can find faster FrecciaRossa and FrecciaArgento options but the fastest train you will find in Sicily is a regionale veloce. This means that it makes fewer stops but still doesn't reach a very high top speed. This is ok with me when the other option is the bus, which is slower.
Since not many people use the train in Sicily, the schedules can be pretty hard to work around. Certainly not impossible, but also not ideal. For me to get from Siracusa to Scicli (admittedly, not a crazy popular destination), I had to get a train at the painful hour of 5:29 am because the next one was not until nearly 11 am and that would have been too late for exploring the town before lunch. Upside? I was the only person on my train and I pulled into Scicli at 7:20 am with the day ahead of me.
There are sometimes bus substitutions. Even if you do manage to find a train, you might note that it says you need to make 1 cambio (change), and the change will be to a bus. This bus is operated by TrenItalia and will be right outside of the station doors.
There can be delays. I honestly don't believe that the trains in Sicily are more unreliable than other trains in Italy, I think they are just more infrequent. There will be delays. These can be 10 minutes due to traffic on the track or hours because of other issues. The challenge is that, since there are fewer trains, you don't really have a great option to switch to take a different train if the one you planned to be on is late. You simply have to wait. Or take the bus.
Places in Sicily You Can Travel By Train
Keeping all of the above points in mind, there are certain routes where it is quite easy to take the train in Sicily. You don't have to worry too much about schedules, except on Sundays, because the trains along these routes are fairly frequent and reliable. Most of the time.
Palermo to Catania: This comes down to personal preference because the train does not save you too much time. The journey from Palermo to Catania takes about three hours and the bus to Catania takes about 3 hours and 15 minutes. The train takes you along the coastline for the first part of the journey so the scenery can be lovely. Then you travel through the countryside for much of the middle part of the train trip. There are trains about every 2-3 hours (or 5-6 a day). The trip currently costs €13.50 in one direction. I still take the train because I like having the space to spread out a bit and to get up and walk around with my little one if we need a break from the seats.
Palermo to Cefalù: Cefalù is absolutely worth the trip from Palermo. The seaside village has become a bit touristy but it is still a lovely beachside escape for a day or as a base for relaxing and exploring. The train from Palermo is very easy and reaches Cefalù in just under an hour and the trains depart about every hour and a half. I do recommend getting there a bit early to ensure you have a seat because this is a popular route and tickets do not guarantee you an assigned seat. The train station in Cefalu is about a 10-minute walk above town, but it is a fairly easy stroll and you do not need to take a bus.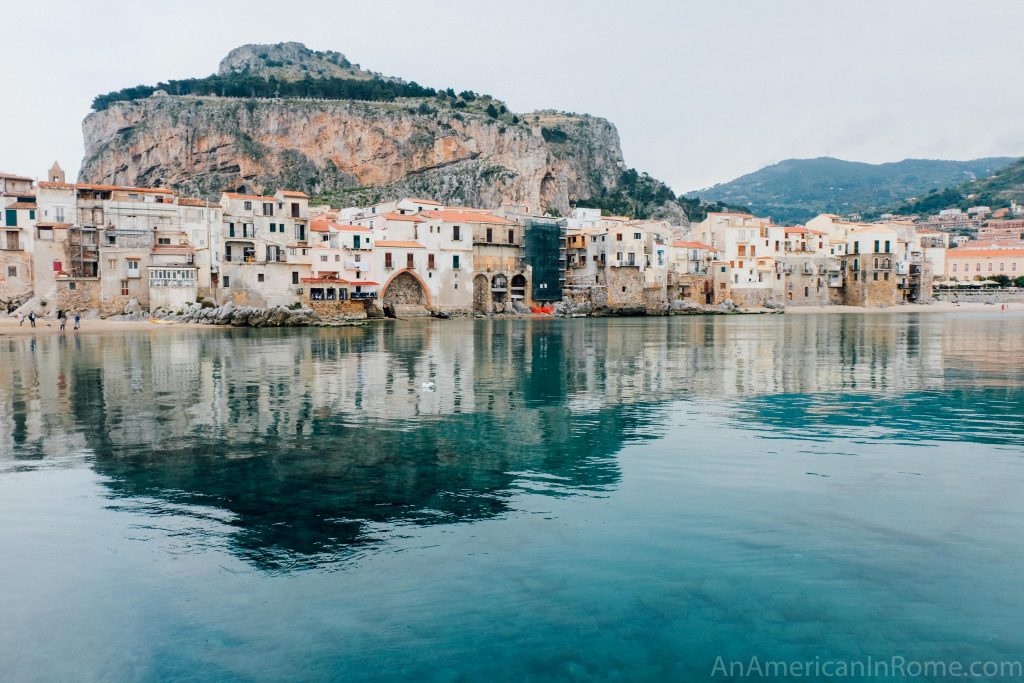 Catania to Taormina: Taormina is incredibly close to Catania and it is fairly easy to reach by train. You will actually take the train from Catania to Taormina-Giardini, the beautiful old fashioned station at sea level below Taormina. Most trains take about an hour, but sometimes the stops are more limited and you can get there is closer to 40 minutes. When you arrive at Taormina-Giardini, you will need to walk outside and take the bus up to the station just outside town. That bus ride is 10 glorious minutes up a twisting cliff road with beautiful views. The old town is a 10-minute walk away, and you do not need a car to see anything in the resort town. Buses also run from the center of Catania to Taormina, if you prefer to go directly.
Catania to Siracusa (Ortigia): Catania to Siracusa is one of the easiest train routes in Sicily. Siracusa is the train station to reach Ortigia, a gorgeous, walkable island. It is one of the places I love most in Sicily and I highly recommend a trip. In this case, you would fly into Catania and catch the airport bus to the train station. The trip from Catania to Siracusa takes one hour and 50 minutes.
Siracusa to Noto: You can take the train from Siracusa to Noto, and even to other smaller villages in the Noto Valley. I went by "train" to Scicli, which is past Noto but I had to switch to a Trenitalia bus in Noto, which was timed with the train. The line to Modica was also under construction in 2019 and it was more confusing to find the substitute bus there. The train from Siracusa is usually only one car long so you can guess the number of people you will encounter on the journey. However, in this case, I do recommend taking the bus instead. The Noto train station is not in town, whereas the bus drops you right at the entrance to the pretty village. The bus station in Siracusa is just one street over from the train station and is easy to find.
Bus Companies in Sicily
If you don't see a good way to travel by train in Sicily for your specific itinerary, then you might want to look into the buses in Sicily if a rental car is not in your future.
Some of the main private bus companies in Sicily that run various routes include: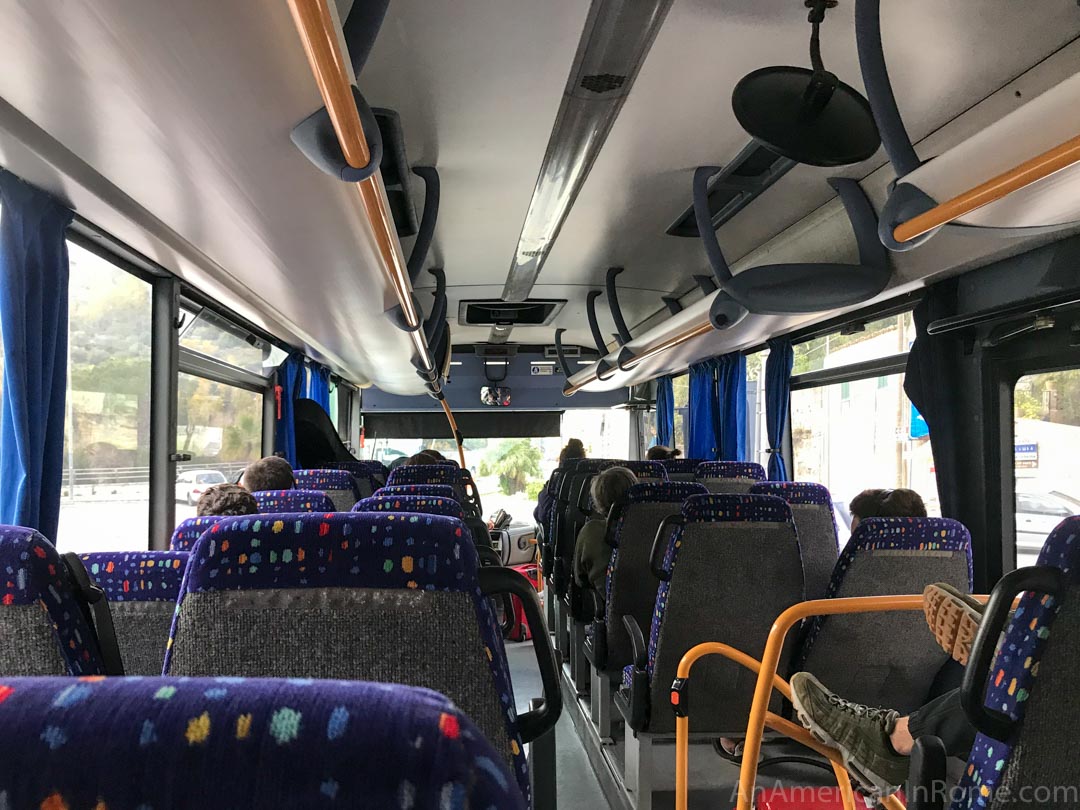 You can buy tickets on the bus or at a tabacchi before boarding. If you have luggage, large pieces are usually loaded underneath and small baggage can come up into the seating area with you. Keep in mind that these buses provide important intercity links between small towns and will be especially crowded around school times when some students use private buses to get home.
Enjoy your time in one of my favorite regions in Italy!