The Puglia town of Polignano a Mare is famous for its stunning clifftop homes and whitewashed walls against an impossibly blue ocean backdrop – but it is now becoming even more famous for a scheme to charge tourists €5 to visit the historic center at Christmastime. (Article in Italian)
During the offseason, Polignano a Mare looks a little bit like the shot above – empty.
During the summer, the winding streets are full of visitors soaking up the southern Italian sun and the views from the seaside terraces for which the town is famous. Those visitors and that tourism are what keep the town going.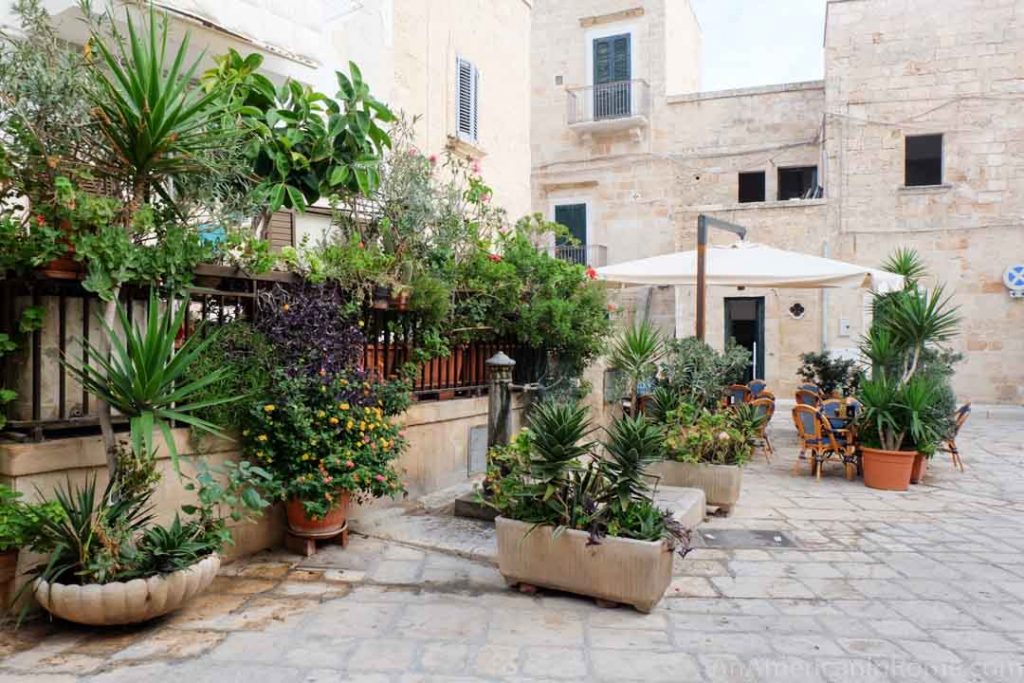 So though the empty squares and free tables give everyone a lot more space to breathe, the town of Polignano a Mare needed to look for another way to make money.
The solution has been to install turnstiles at the entrance to the historic center and charge all tourists a €5 entrance fee.
The pay-to-visit plan will be in place through the Epiphany, Italy's January 6th holiday.
Town officials say that it is a way to raise needed funds when visitors come to admire Polignano a Mare's Christmas light display.
The light display, known as Meraviglioso Natale, is inspired by the famous display in the town of Salerno. 
If tourists want to step foot into the old town, they will need to purchase a card for €5.
(Residents of Polignano a Mare will have their own, different, cards in order to swipe in and walk through the turnstiles to get home).
It all sounds… pretty crazy to me. This scheme treats a beautiful, real-life Italian town like Disneyland, charging admission to even see the area.
I am all for capitalizing on tourism, but installing turnstiles and charging to walk into a town seems crazy. Go ahead and charge for parking, then have a city tax for overnight guests. But turnstiles in town? I hate the precedent it sets.
Proponents say that it is a bit like the fee charged by Civita di Bagnoregio, an abandoned town near Orvieto that is only accessible via a long pedestrian bridge, and which costs €5 to visit.
The mayor of Polignano also argues that the €5 admission includes access to see the lights, as well as things like free cotton candy for kids, but that simply makes it sound more like an amusement park for me.
I would love to see someone come up with an idea that raises money while supporting traditions rather than commercializing the beautiful streets and oceanside views that make the town so special.
What do you think? Would you pay to visit Polignano a Mare?