There have been a lot of reports about taxi drivers at Rome's airports telling visitors that Uber is illegal in Italy.
Every now and then, you might also see a white sign posted on the side of a building that claims that using Uber in Italy could cost you €5,000 in fines.
So why is it so hard to use Uber in Italy?
Despite all the mixed information, you can indeed legally use Uber in Rome and in Milan, but that is pretty much the extent to which Uber runs in Italy.
The rumors about Uber being illegal in Italy have been spread by taxi drivers who feel that Uber is undercutting their business.  There were several taxi strikes in Rome to protest the ride sharing app because its drivers do not have to go through the same process of obtaining an expensive taxi license.
As a result of protests, Uber was indeed temporarily banned in April 2017.  However, the company quickly appealed the ruling and it was swiftly overturned. As a result, Uber remains legal to use in Rome and Milan.
While you should not believe the rumors that uber is illegal in Italy, you should be warned that the service is quite expensive here.  Italy only allows Uber Black (and Uber vans) because drivers must have the town car NCC license in order to operate.
Because there is no UberX or UberPOOL, Uber in Italy tends to be more expensive than taxis on average. There is also often high demand and regular surge pricing in Rome.
Uber alternatives in Italy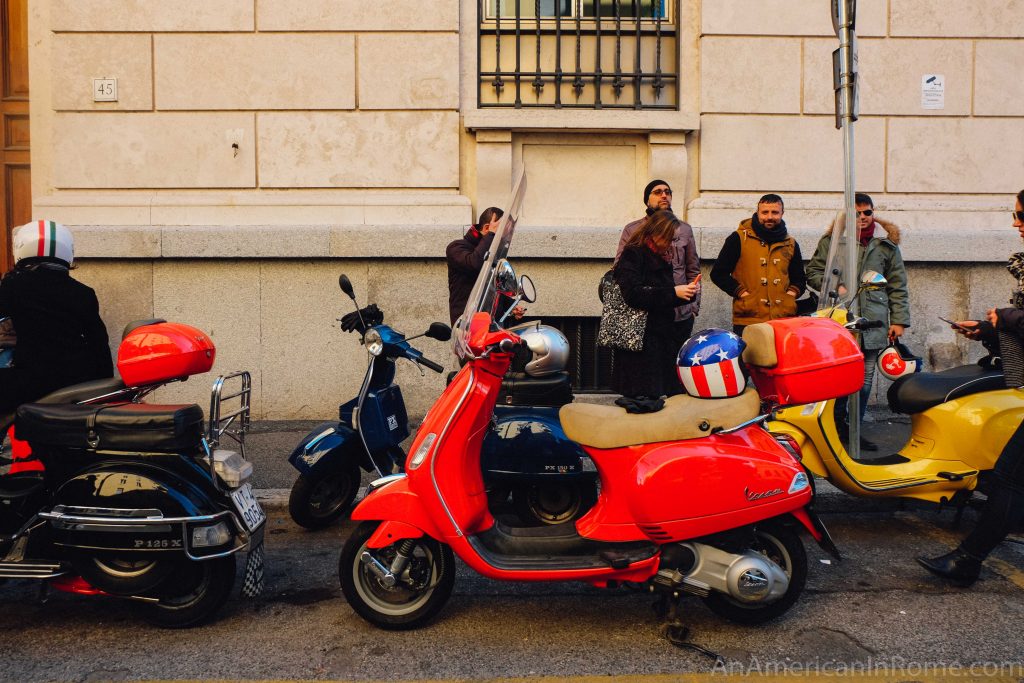 While Uber is not illegal in Italy, it might not be the best choice for car service in Rome. Does Italy have Lyft? That would be a no – but there are a few other uber alternatives in Rome and more broadly in Italy:
MyTaxi
I have a whole post on how to avoid getting ripped off by a taxi in Rome because not all drivers are reliable.  I regularly use MyTaxi, which is an app that works almost exactly like Uber but will call the nearest taxi to come to pick you up. You can insert your destination address and watch the GPS to ensure that there are no weird routes being taken. If you want to try it, you can use the code "natalie.ald" for €5 off your first trip when you pay in the app. (But check with the driver because there may be other promotions running at the time and you can only use one promo code per trip).
Welcome Pickups
Like the security of knowing who your driver is and that they know exactly where to go? If you are flying into one of Rome's airports, you can book ahead with Welcome Pickups. For the same price as a taxi, the driver will be waiting for you with your name on a sign. We have used Welcome Pickups in multiple cities because it comes with great extras for the same price as you would normally pay for a lift into to your hotel anyways. You can read Jimmy's review here.
If you want an Uber-like experience with a private car and a driving waiting for you at the airport, then I suggest Kiwi Taxi. (You can read about my experience here).
Scooterino
Billing itself as the "uber for scooters," Scooterino is an app that will send a scooter driver with an extra helmet to pick you up at your location. Hop on the back of the motorino and they will quickly zip you almost anywhere in Rome.
I'll update this post if anything changes in the future but Uber is not illegal in Italy! Even so, you still have plenty of other options if you don't want to use the app during your time in Rome.
This post includes affiliate links to services that I personally use and recommend.