Back when Pianostrada was a literal hole-in-the-wall, people would line up on the tiny Trastevere street before opening time.
I was one of those people who waited in hopes of snagging one of the three tables, or a spot at the tiny bar at the restaurant's old location.
Now, Rome's Pianostrada has some seriously updated digs with the same great menu.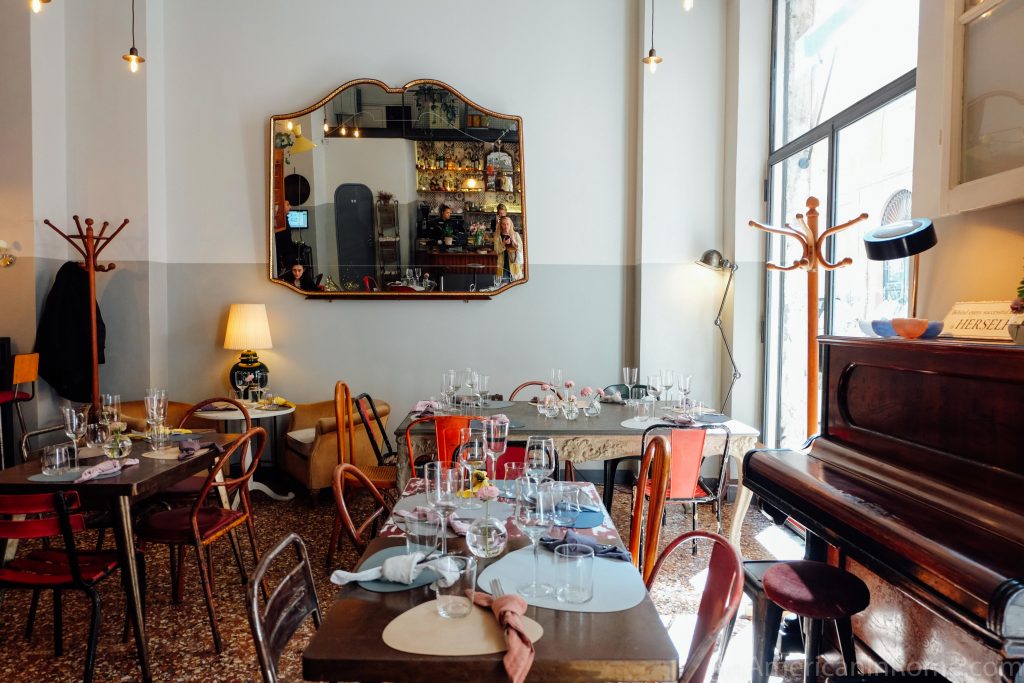 Run by two mother-daughter duos, Pianostrada has an open kitchen where the talented ladies can show off.
And those once cramped bar stools?
The wrap around seating also received an upgrade.
The menu still changes seasonally, incorporating high quality Italian ingredients with a modern refresh on traditional recipes.
The bread (and thus the sandwiches) remain exceptional.
But my favorite dishes by far are always the pasta.
A girl cannot live on cacio e pepe alone, so I head to Pianostrada when I need something more interesting and refreshing.
The menu also includes an expanded selection of secondi (a perk of the expanded kitchen space).
There is also a good list of natural wines available by the glass or the bottle, depending on how much time you have to wile away.
Now located after Ponte Sisto, closer to Campo de' Fiori, Pianostrada's much improved space includes a plant-filled outdoor patio for warm weather dining.
Just be sure to say hello to the puppies – and to call ahead for reservations. Pianostrada's reputation was hard earned and well deserved, so getting a table is difficult without booking.
Pianostrada 
Via delle Zoccolette, 22
00186 Rome (Centro Storico)
Open Tuesday – Sunday from 1 pm – 4 pm for lunch, and 7 pm – 11:30 pm for dinner. Closed Monday.
P.S. This restaurant is included as a recommended restaurant on the Discover Rome app.