When I had lunch with Barbara at L'Uliveto, we compared Rome notes.
I always like to compare notes because you never know what you are going to learn about this enigma of a city.
When we got on the topics of museums, I mentioned that I love Centrale Montemartini. The clash of ancient Roman marble and 20th century machines is incredible.
"Oh, but have you been to the Andersen Museum?" Barbara inquired.
Um. No. I have actually literally never heard of it before.
H.C. Andersen was born in Bergen (which gets bonus points already because Bergen is awesome).
H.C. in this case is Hendrik Christian – the sculptor rather than a fairytale writer.
Hendrik Christian spent much of his early life in Rhode Island but moved to Rome in 1893 at the age of 21.
He spent the rest of his life in Rome, studying art and joining the artistic scene in the city to find wealthy patrons.
His studio in Flaminio was also his home. And for his love of his adopted city, he bequeathed the building and more than 400 pieces of artwork to the Italian government.
So after his death, his sister turned the beautiful space into … a boarding house.
It was finally inaugurated as a museum after being turned over to the state.
The large sculptures are grouped together in two otherwise empty rooms on the ground floor.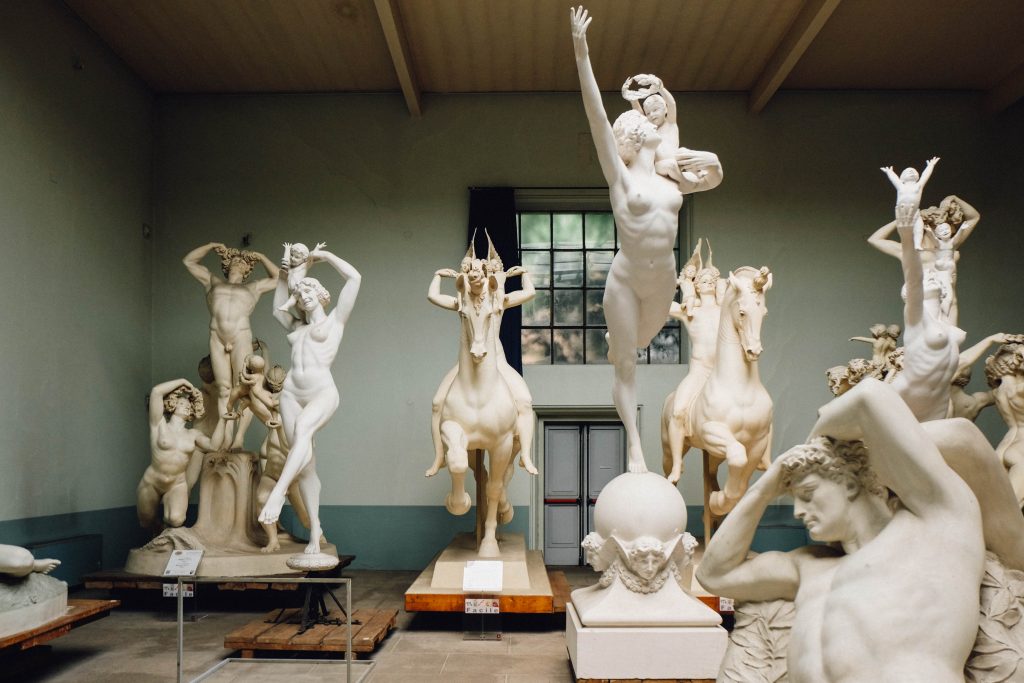 As I walked through, I could not stop smiling.
While the works are clearly modeled on ancient Roman sculptures, each one holds what I can only describe as an ecstatic baby.
Seriously – these baby sculptures are SO HAPPY.
The work is classical. It is oversized.
It is meant to make an impression.
Sculpture was the medium through which H.C. Andersen practiced his philosophy that art could inspire humanity to perfection.
When not carving marble, he was likely hard at work on a philosophical treatise to this effect.
So his sculptures are idealized.
Perfect bodies, perfect happiness.
The intimate Home Museum offers a glimpse at the artist's own version of Utopia.
It is surreal and overlooked.
Don't wait too long to visit.
Museo Hendrik Christian Andersen
Via Pasquale Stanislao Mancini, 20,
00196 Roma (Flaminio)
Open: Tuesday – Sunday 9:30 am to 7:30 pm. Closed Mondays.