Rome has no shortage of shops offering gorgeous Made in Italy goods but it is becoming harder and harder to find stores that make their own products in the heart of Rome. Luckily, some do still exist and one of the most charming summer shopping experiences is at Di San Giacomo – a handmade sandal shop near Piazza Navona.
The strappy sandals are all made directly inside the shop. There is a leather workshop and cobbling area in the back, just behind the showroom.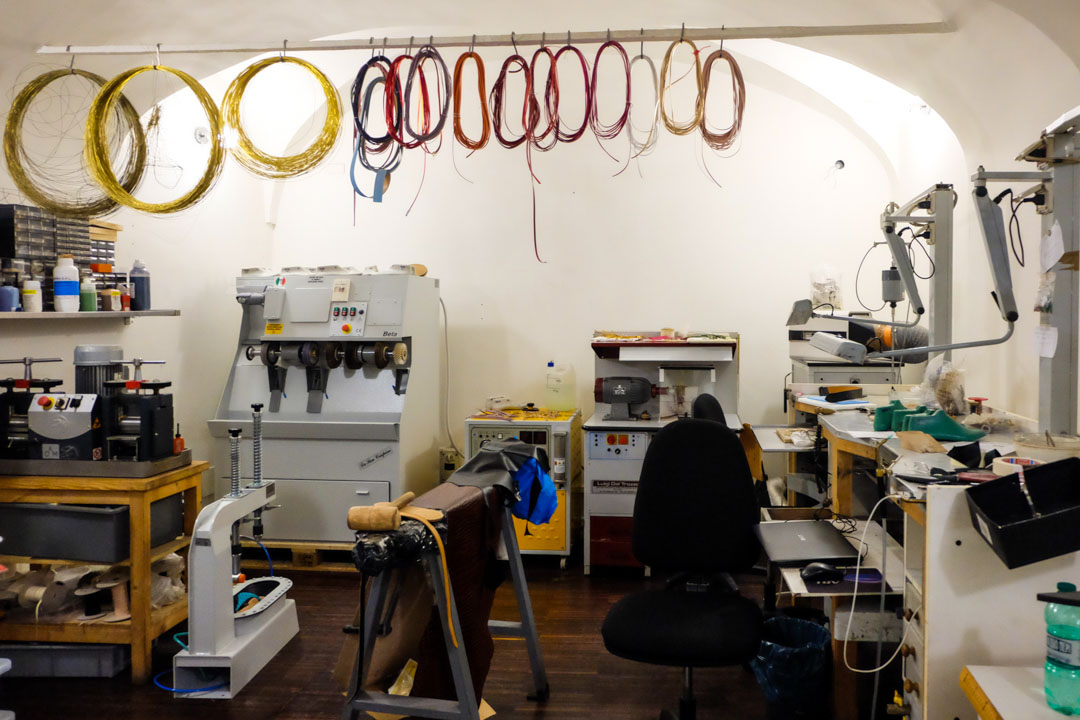 All of the materials are completely Made in Italy as well, so you are guaranteed to be purchasing a local, artisan product. There are plenty of shoe stores in Rome but very few which actually sell shoes made in the city itself.
There are shoes ready to be purchased immediately or you can customize your dream pair of beach-ready sandals – starting with the heel.
Then select the color and style for the straps. For simple styles, creating the sandal only takes about 30 minutes so you could go have a quick coffee at Chiostro del Bramante and come back to take your customized shoes home.
I mean, after you sit on the throne-like chair for a Cinderella inspired shoe fitting.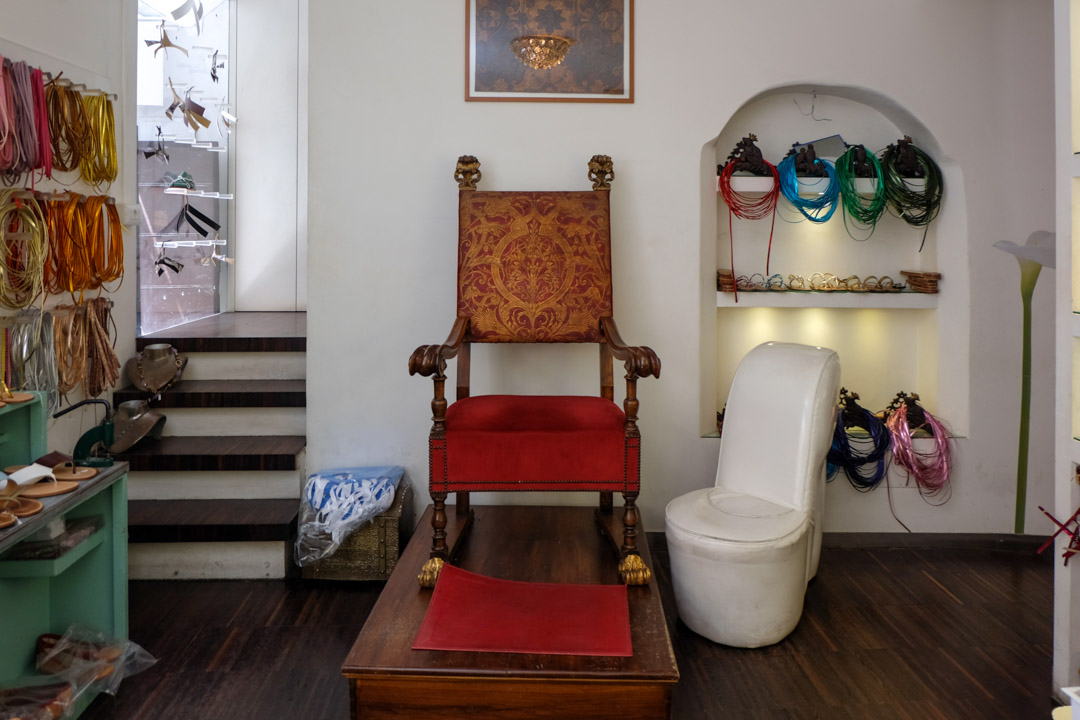 The shoe shop has been a part of the shopping scene in Rome for close to 20 years, but the owner actually studied to be a jewelry maker in northern Italy. His talent for stonework is obvious because it is not only the shoes that are made here but also the intricate jewels that decorate them.
After he moved home to Rome, his wife's family (who is from Naples) suggested that he could use the jewels to make Capri style sandals. Thus, the Di San Giacomo brand was born.
The sparkling stones are all handset in the same onsite workshop in beautiful and whimsical designs. Naturally, the jeweled sandals cost more and take longer to customize but could be a wonderful splurge for your summer wardrobe.
There are also earrings, necklaces, barrettes, and other accessories to complete the look.
In the winter, you can also buy handmade ballerina flats – which is what the owner was working on when I stopped by to browse the shop.
I love finding individual stores like this in Rome and hope you find your perfect pair of shoes here!
Di San Giacomo
Via di Tor Millina, 10/11
Rome, Italy (Centro Storico)
Open every day from 10 am – 9 pm.