Tazza d'Oro near the Pantheon has always had a special place in my coffee-loving heart. In addition to the incredible location, the old school coffee bar makes a mean granita di caffe.
Tazza d'Oro (Golden Cup) opened in a building next to the Pantheon in 1946. More than a simple coffee bar, this is a torrefazione – meaning they roast their own coffee to create blends that are unique to their store alone.
It is often paired up against Sant'Eustachio for the best coffee in the area, but I can promise you that Tazza d'Oro is better. Tazza d'Oro is also literally around the corner for the Pantheon, and the view when you approach the monument from this small street is unforgettable.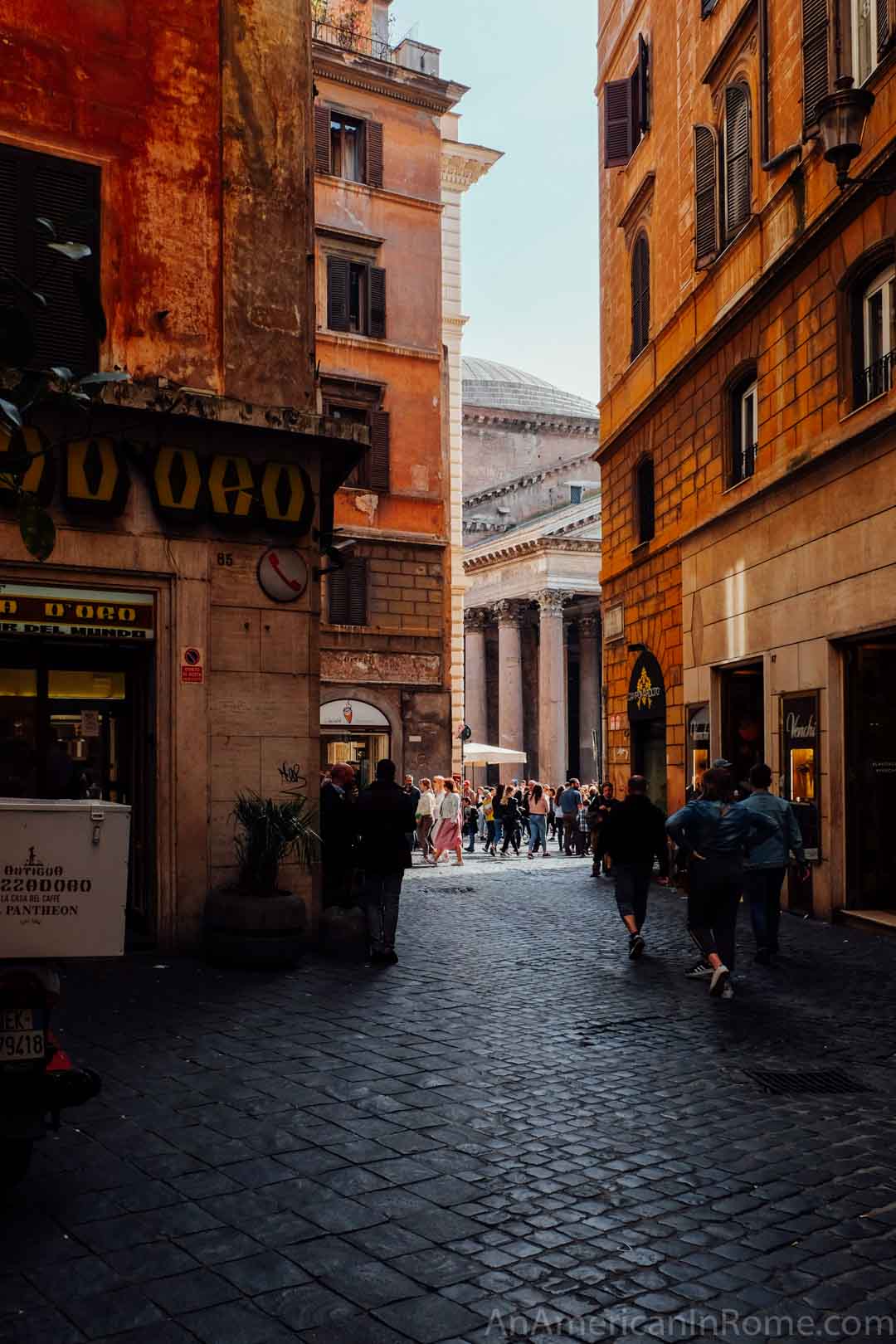 The smell of dark, roasted coffee hits you as soon as you walk through the doors. In fact, the roasting machines are the first thing you see as you enter the long coffee shop. You can find plenty of coffee available to purchase along the shelves, but you can also skip all of this and simply walk directly up to cash register.
At Tazza d'Oro, you need to pay first before you order. That means knowing what you want and then taking the receipt you are given up to the coffee bar to be served.
And what you want at Tazza d'Oro is the granita di caffè.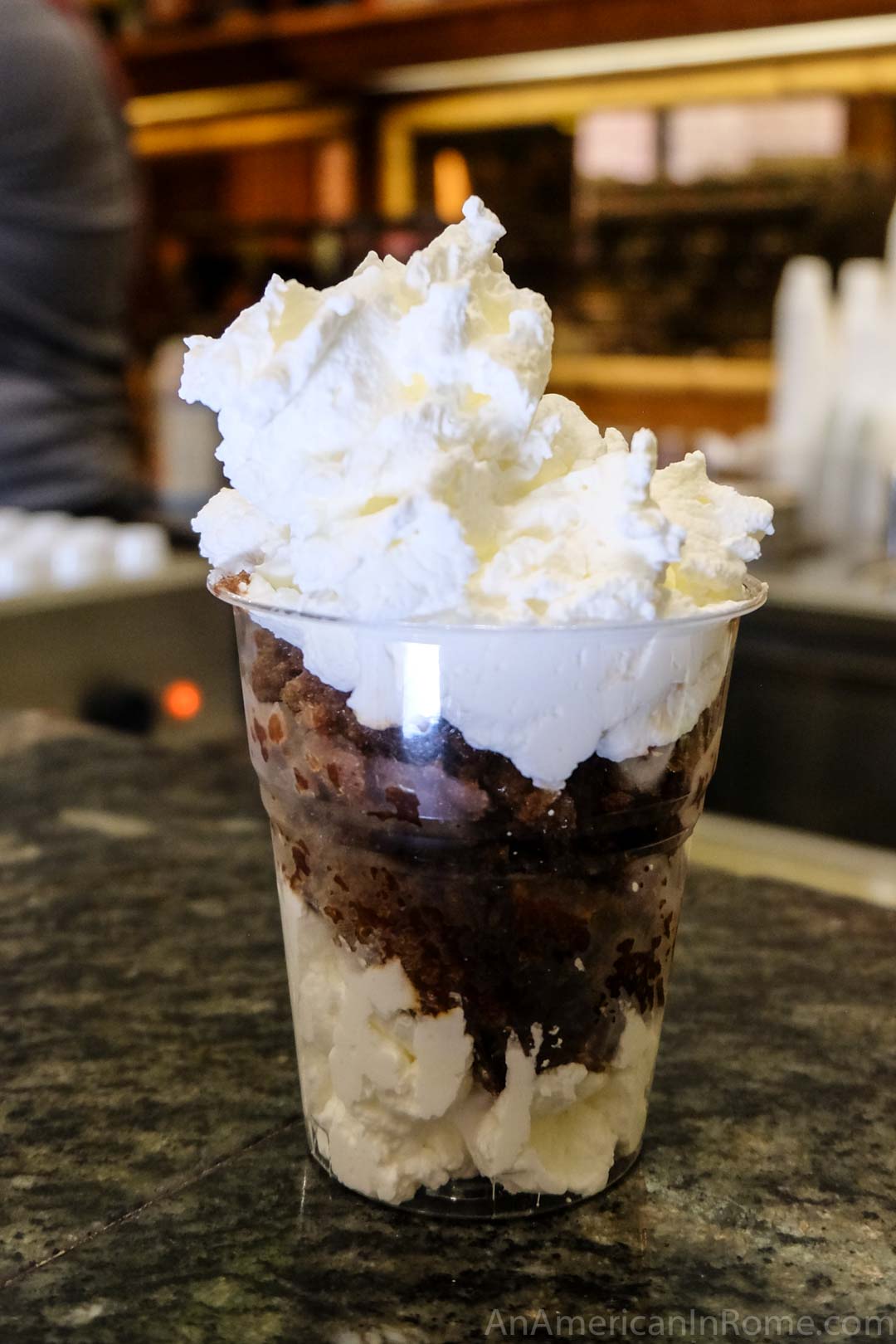 This iced coffee treat is essentially frozen coffee which is scraped and broken into an icy slushy consistency and served layered between fresh whipped cream.
The result is the thing that coffee dreams are made up, with the pleasing bitterness of the granita cut by the light sweetness of the cream. (Of course, you can order this "senza panna" – without cream – if you prefer).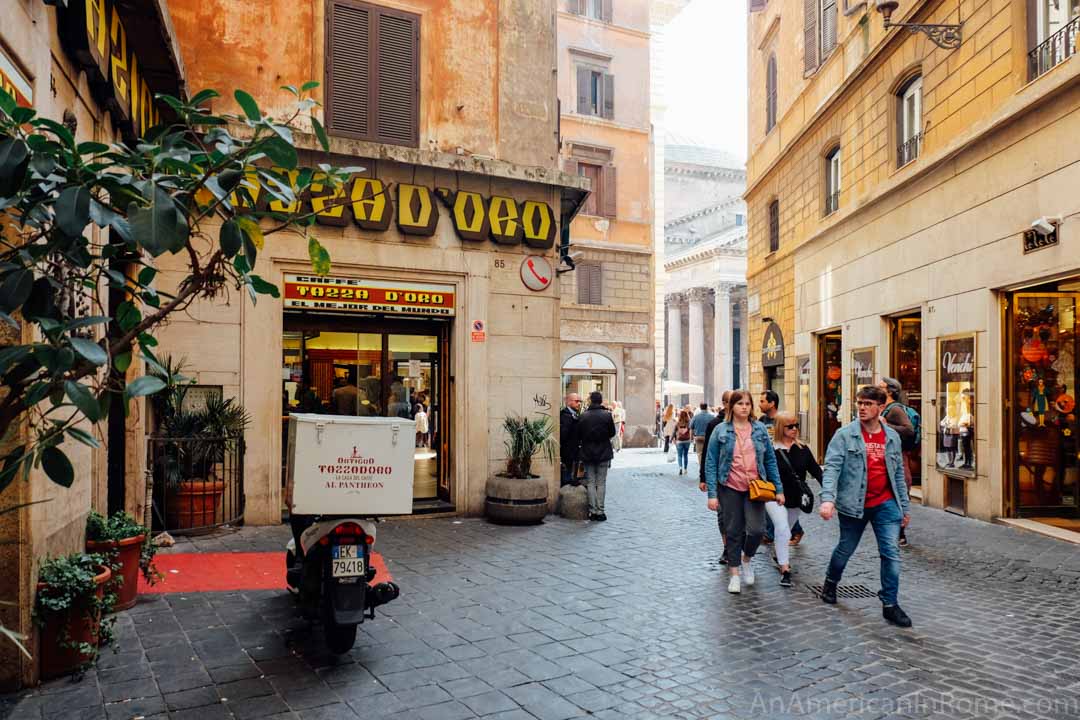 The granita di caffè at Tazza d'Oro is always served in a plastic cup, which is disappointing with an environmental viewpoint.
However, the portable nature of the container means that you can, and should, take your granita di caffè to go.
The only thing that tastes better than granita di caffè is that same coffee granita savored right in front of the Pantheon.
Tazza d'Oro
Via degli Orfani, 84
Rome, Italy (Centro Storico)
Open: Monday – Saturday 7 am to 8 pm, and Sunday 10:30 am – 7:15 pm.