Barnum Cafe might just be your new favorite place in Rome if you have not already discovered it.
Barnum is not new, so I am always surprised when people haven't been. It has been included in my app since day 1, but it was an oversight not to blog about the cafe here. I am among Barnum's many fans because it is a cozy, well-designed space not far from Campo de' Fiori and one of my go-to coffee spots in the centro storico.
Barnum makes great coffee. Some of the best in Rome, in fact.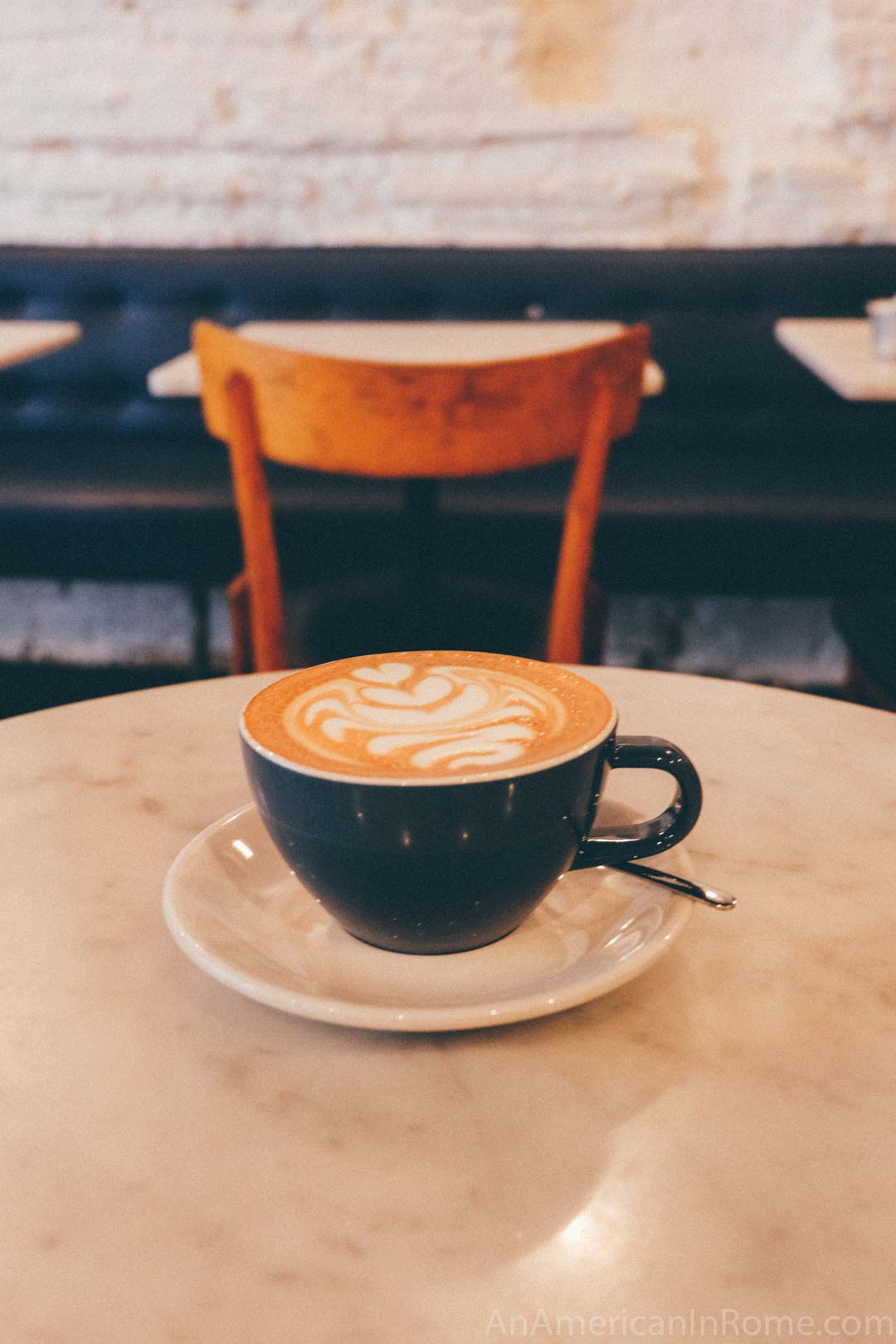 There is a La Marzocco behind the bar, as well as specialty coffee by Le Piantagioni del Caffè – an excellent roastery in Livorno.
Then all of it comes together thanks to the barista, Maurick, who creates lovely latte art in addition to making simply great coffee.
The ambiance and the coffee are the kind of thing that makes you want to stick around for a while.
While most coffee bars in Rome are of the "down your espresso and go" variety, Barnum is different.
There is free Wi-Fi so this is one of the few places where you can work in Rome in a friendly, cozy setting.
The only thing to keep in mind is that there are certain fair restrictions on the hours when laptops are allowed.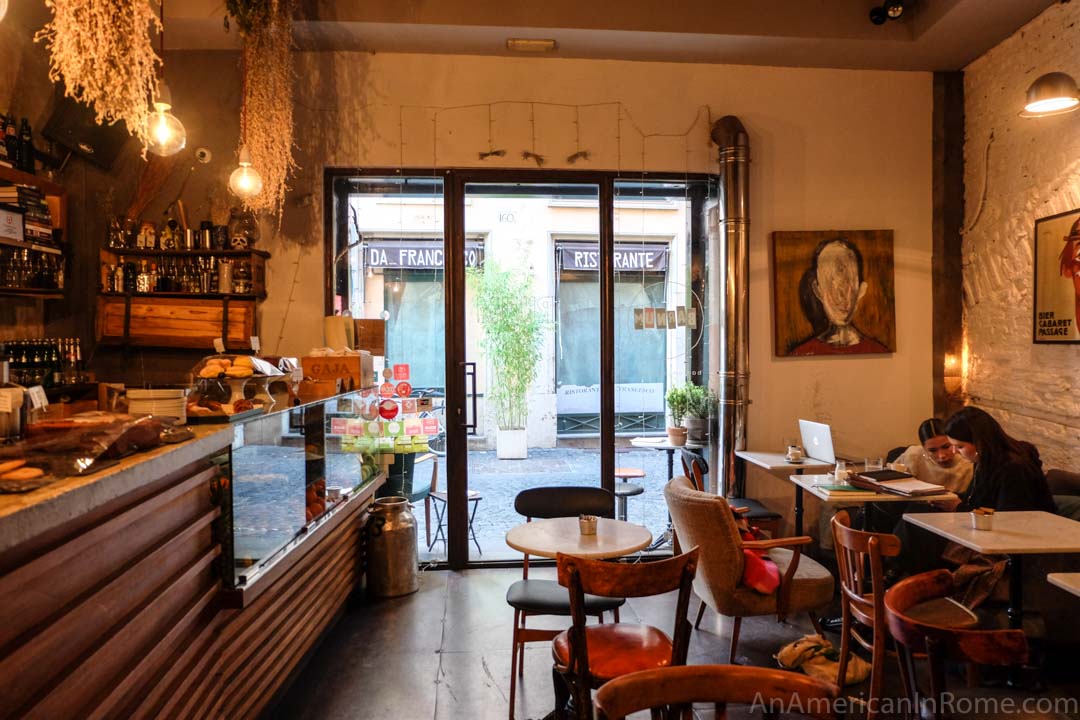 That means no computers out on the tables from 12:30 pm – 3:30 pm, when lunch is being served. Computers are also rightly banned after 6:30 pm, when you should simply be enjoying your own time and a cocktail or two.
You can stick around for those, too. Barnum was one of the first places in Rome to take mixology seriously.
So in addition to sweet or savory breakfast options (including eggs and hashbrowns, with sides of avocado and bacon), and a small but tasty lunch menu which changes every few days, there are also excellent drinks to be had.
Set on charming Via del Pellegrino, it is exactly my kind of place for everything from coffee, to working to evening cocktails because:
The space is great. Not too big, not too small, and always that just-right level of lively to make for good people watching without getting jostled by a crowd.
The quality of the offerings. So few places in Rome have specialty coffee and I really appreciate that I can TASTE the coffee here – it is not burnt espresso. Same goes for the creative without trying too hard cocktails.
Wi-Fi! Freelancers everywhere, rejoice!
Location, location, location. This is not my Roman neighborhood but if it was, this would be my daily spot every morning. However, I find myself in this part of central Rome all the time and I am sure you will pass through as well – so pop in.
Via del Pellegrino, 87
Rome, Italy (Centro Storico)
Open 9 am – 2 am Monday through Saturday. Closed Sunday.