Located in an odd little shopping plaza behind Piazza Repubblica, Pasticceria Dagnino is a little gem in an otherwise nice but bland area off Via Nazionale. 
The pasticceria is truly old school, with classical music playing softly under the din of customers browsing and ordering. Apparently on Sundays there is even a live piano player. 
During meal hours, the busiest counter is the one dishing out hot pre-made food tavola calda style. The food can be enjoyed at round tables inside the internal shopping center. 
Me, however? Even though it was lunchtime, I beelined to the opposite counter where Dagnino displays its amazing pastry selection. The pastries are all Sicilian and they are truly some of the best in Rome. 
So when you need a serious cannoli fix, this should be your first stop. And cassata? They have that too. 
Small cannoli are €1.50 and the large are €3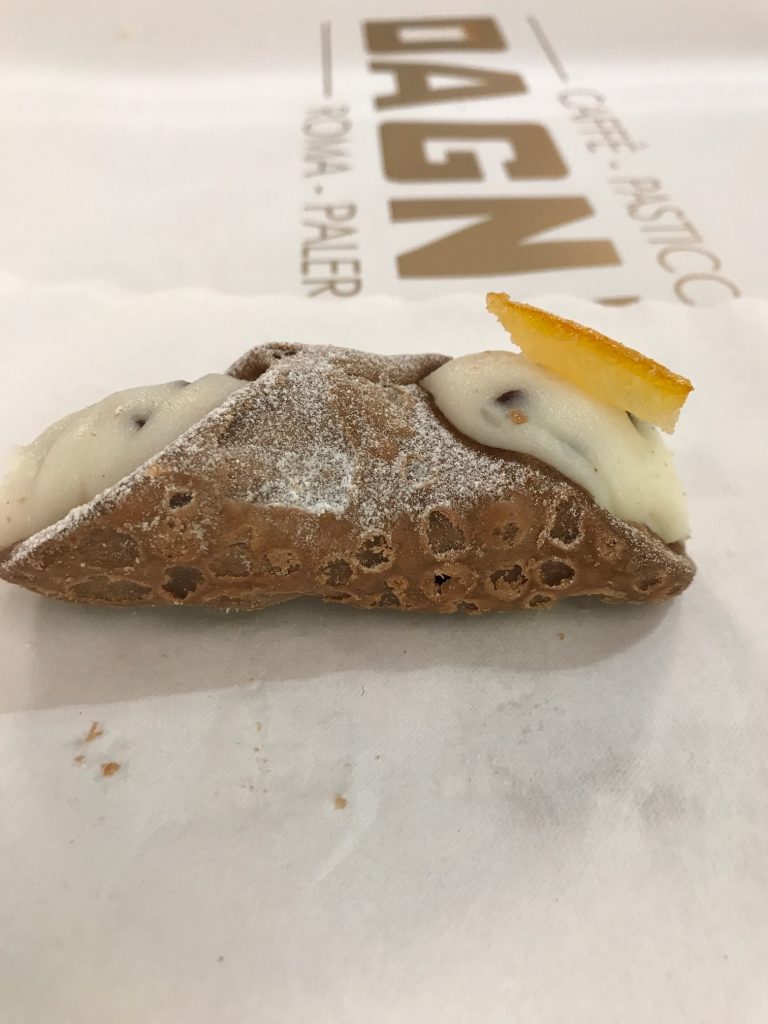 Cheers to that.
Galleria Essedra
Via Vittorio Emanuele Orlando, 75,
00185 Rome, Italy (Piazza Repubblica)
Open: 7 am – 11 pm every day.