In a country like Italy, a place completely dead set against many incarnations of pre-made food, there remain notable exceptions.
Allow me to present you with frozen pizza topped with french fries and hotdogs and fette biscottate.


I've written about 6 things I've learned after 6 years in Italy, but after 6.5 years in Italy I can now say with a fair amount of confidence that fette biscottate are the kind of ridiculous food that you have to be born into and grow up with to like.
This weird, packaged product is essentially pre-toasted toast.
Let me allow that to sink in for a moment.
Pre. Made. Toast.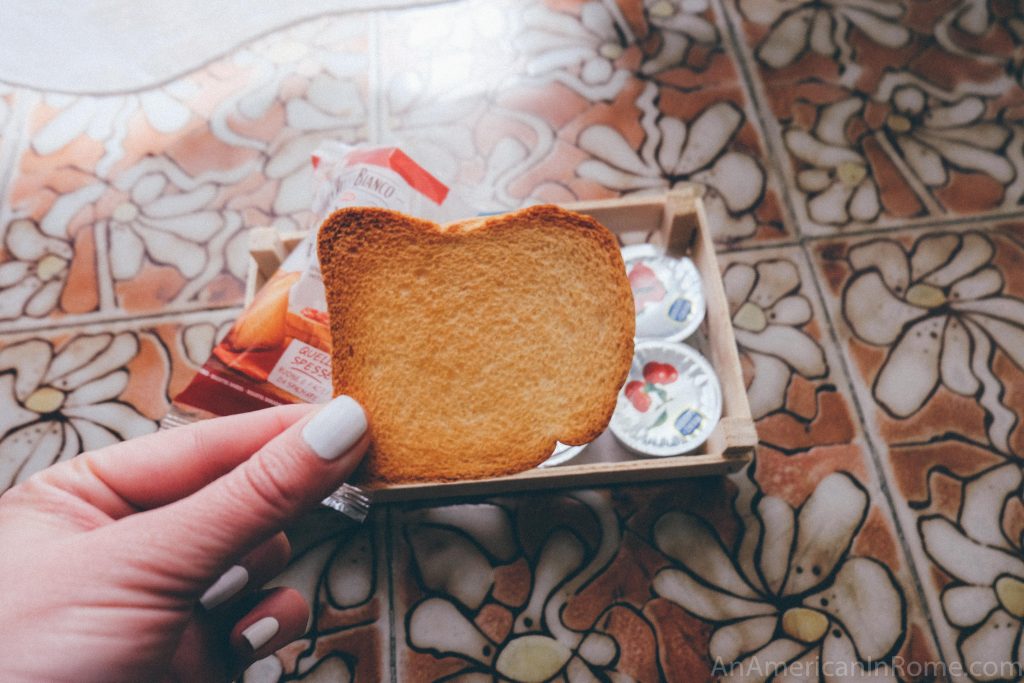 I'm sorry, Italy, but who the hell doesn't know how to make TOAST?!
Many Italians I know are horrified when they hear that a lot of people don't know how to make pasta sauce.
Yes, I patiently explain, most Americans buy sauce in a jar! Yes, from Barilla.
"But it's so EASY to make your own," they insist.
Ok. Sure. But you know what is even easier to make?? A f-ing piece of toast.
You don't even need a specialized roasting machine! Just throw it in a hot pan and flip it after 45 seconds. There you go! Toast!
Fette biscottate are pre-toasted toast in plastic packages and I hate them. I hate them so much.
Well, they are not really TOAST, but toast-shaped dust cookies. And they are horrible cookies at that – which makes me hate them all the more.
I never get crazy excited about Italian breakfast but I hold a special level of distaste for dust dry packaged toast.
It's horrible. It crumbles if you look at it.
But I swear to you, if you ask most Italians about this abomination, they will get a little twinkle in their eye and tell you how delicious fette biscottate are with Nutella or marmalade.
Don't listen. Just get a spoon and eat the topping of choice straight from the jar.
Italian non-toast "cookies" are the worst.