How does a weekend day trip to the beach sound? It's especially wonderful during offseason, when there's plenty of space on the sand and the water is almost exclusively yours to relish. The best part? Santa Marinella beach is just 45 minutes away from Rome by train!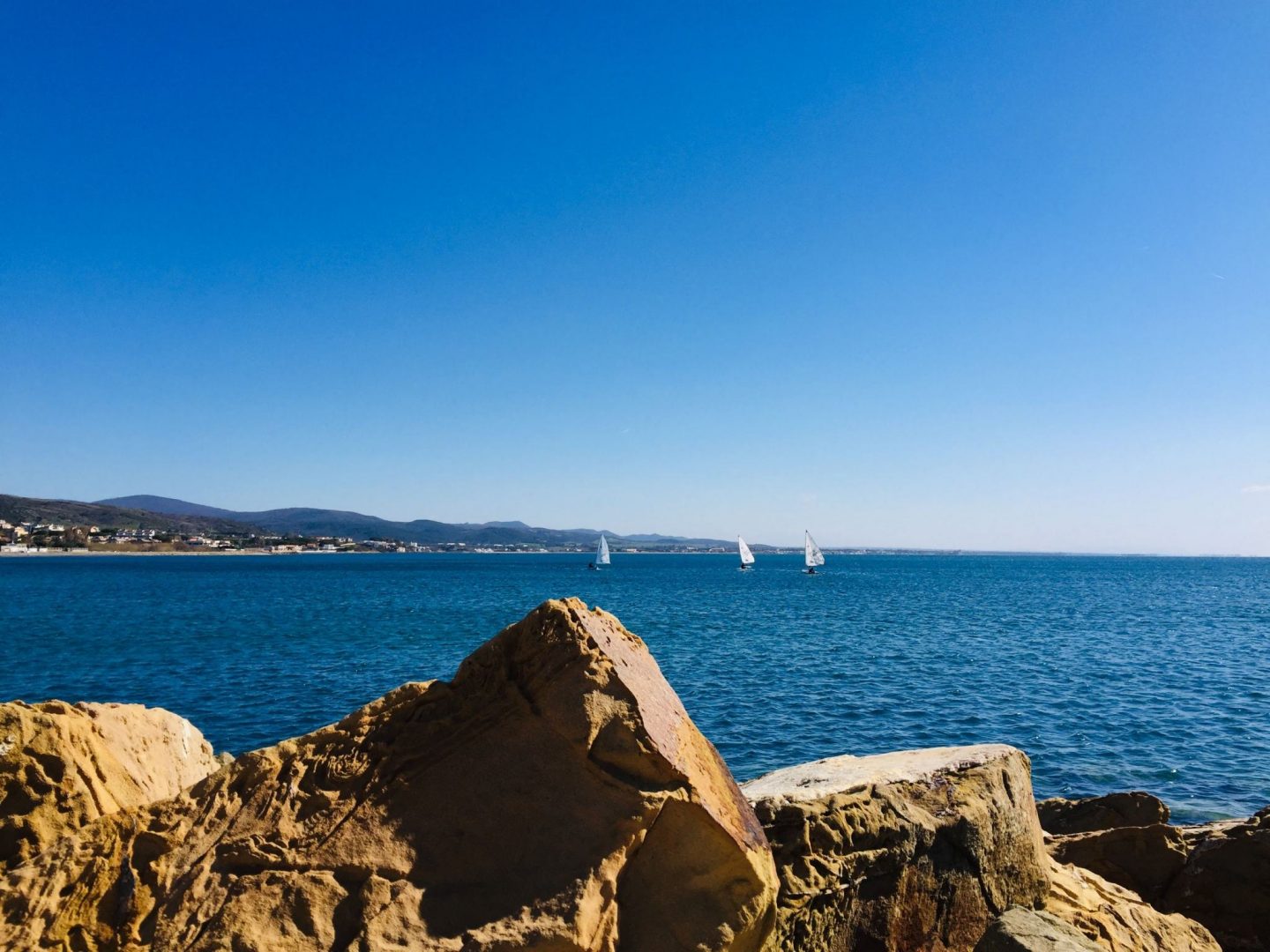 There are direct trains from Rome to the Santa Marinella stop, and though you could take a quick nap on the way, I encourage you to look out the window. It's wonderful how quickly the scenery changes: one moment you're in Rome's city center, then you're passing by endless meadows, grazing cows, rows of daffodils, and even fields of Romanesco broccoli! They passed by so quickly I couldn't take a picture, so keep your eyes peeled.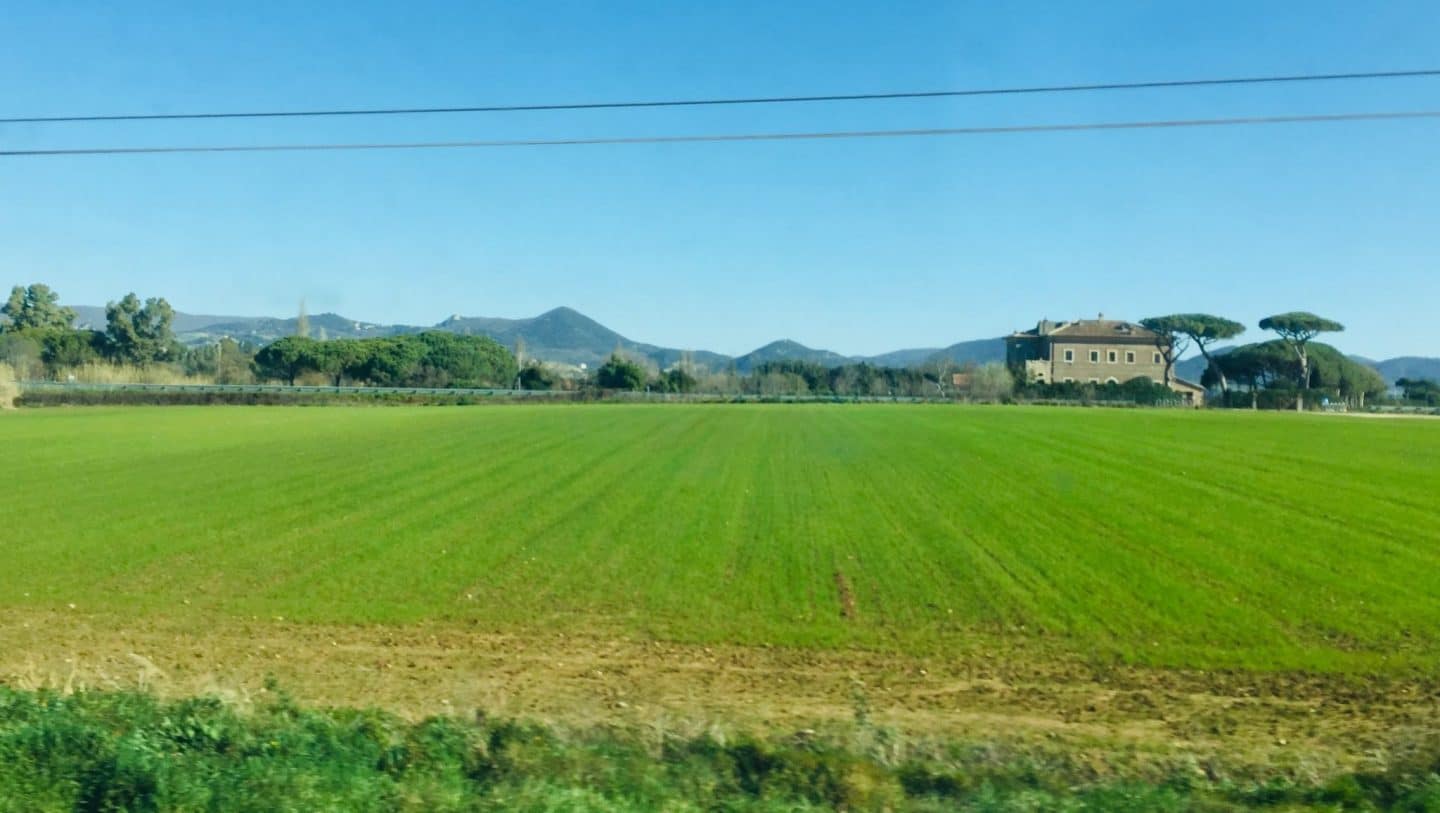 Santa Marinella was once a port of call for Carthage in the 5th century, then a favorite retreat for Vittorio III in Roman times. It is now a seaside municipal commune with just under 19,000 inhabitants, and the small roads are spotted with small boutiques, cafes, bakeries, and seafood restaurants. It's really the perfect place to do nothing at all.
Seaside
Once you exit the train station and walk a block down to Via Aurelia, you can turn right for the beach or left for Odescalchi Port. At the top of the port is a medieval castle turned into a hotel, Castello Odescalchi. This is an active port for fishermen, so you'll see plenty of boats, nets, and other fishing equipment.
There are several benches along the port, and you'll see Italian families sitting there chatting, walking their dogs, or simply strolling along the waters. It was particularly windy when I went, so there were groups of teenagers getting ready for some wind sailing.
In the summer the beach is spotted with young and old alike basking in the Sun, but it's never as crowded as Ostia (another well-known beach close to Rome). You can rent umbrellas and chairs, or just lay down on your own towel.
Lunch
When you've feasted your eyes on the sparking aquamarine waters, you can easily find lunch at a nearby cafe or one of the many seafood restaurants down the street. Today I chose Il Bettolino, which has a short menu emphasizing fresh seafood priced by weight.
I had the tomato bruschetta and the rombo al forno (baked turbot fish with potatoes). As I waited for the food, I enjoyed their warm, soft bread.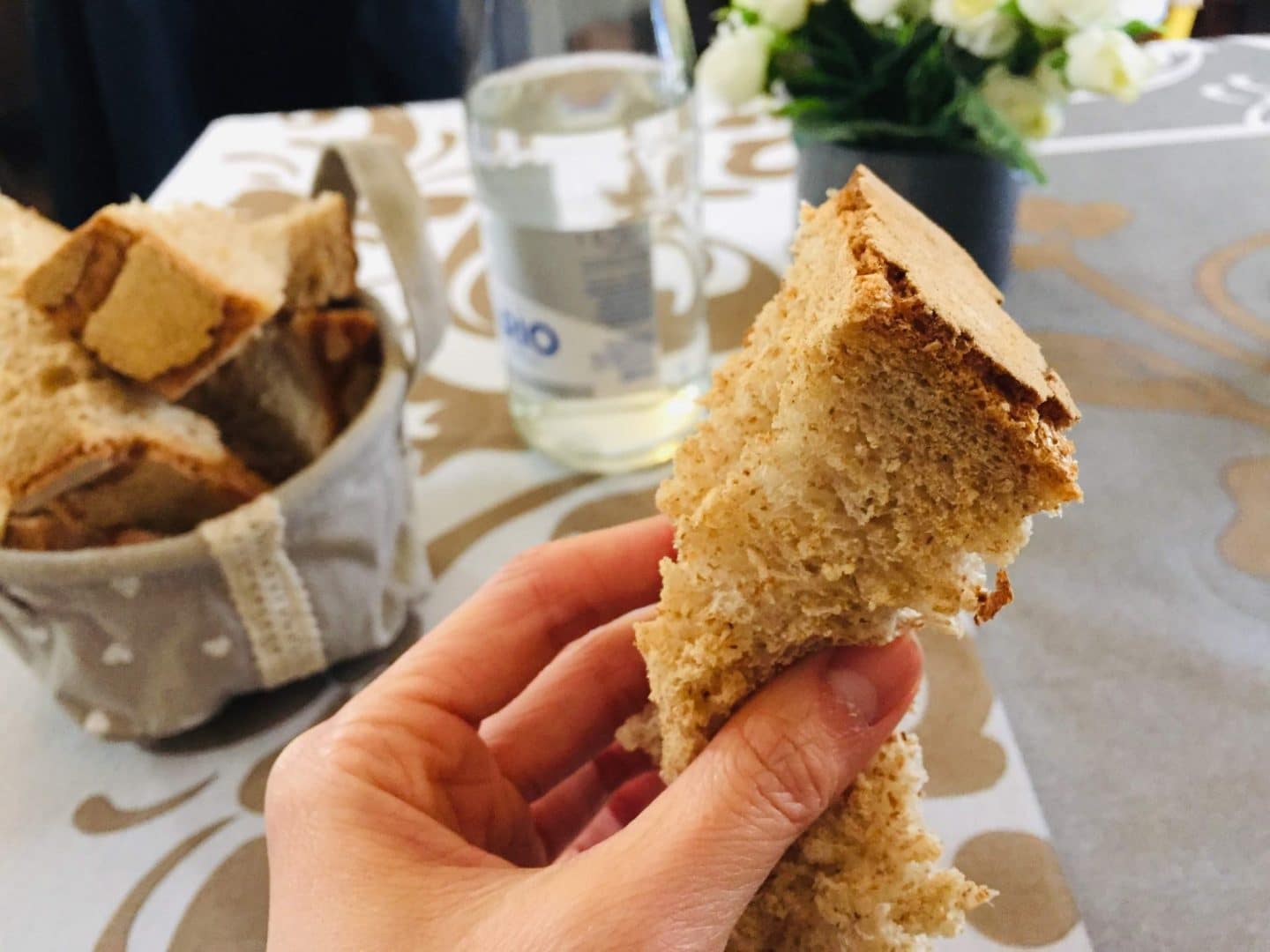 This was my first time eating turbot, a tender white flatfish. It's served whole, and your can tell from the clarity of its eyes that its fresh! Rombo al forno is a classic Italian dish, made with white wine, cherry tomatoes, olive oil, and parsley.
After your meal, you can wander around Santa Marinella some more to check out their old churches, a small civic museum, or head back down to the water again with a gelato cone. No need to rush, there are plenty of trains waiting to take you back to Rome when you're ready.
How to Get to Santa Marinella from Rome
The easiest way to get to Santa Marinella is via train. From Rome, you can leave from Roma Termini, Roma Trastevere, Roma San Pietro, Roma Ostiense, or Roma San Pietro. Get off at Santa Marinella stop.
The ride is between 40 minutes to an hour, and trains depart every half hour or so. The train tickets cost around 4.6 €, and depending on the type of ticket you buy, you may need to validate it before boarding.
For just lunch and a seaside stroll, a half-day is enough. Otherwise, take a full leisurely day to relax!