It literally took me several years, many phone calls, a google search for legal advice and a couple of registered letters to figure out internet contracts in Italy.
While Wi-Fi coverage is growing in the bel paese, it does not come close to matching the easy connectivity you can find in countries like the US or the UK. In fact, 40% of Italians never use the internet at all, which drives down demand for internet in cozy cafes.
In order to get my daily dose of the internets, I have a portable Wi-Fi device that I can turn on whenever the urge strikes. It is truly one of the best (and only ways) to ensure a safe and reliable connection, and now you can get one without having to deal with complicated contracts if you are only coming to Italy for a short time.
In fact, Expresso WiFi offers unlimited internet throughout Italy with a tiny portable wifi hotspot with no long-term signup required.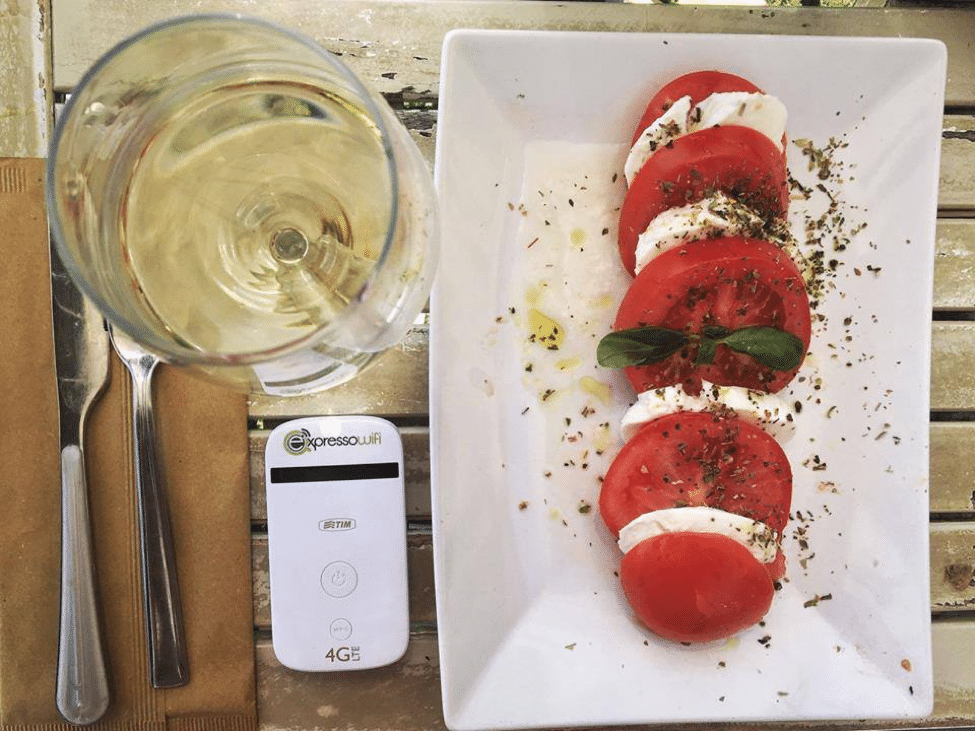 I am definitely a convert to using the portable Wi-Fi option over data roaming plans.  With one Expresso Wi-Fi, you can connect multiple phones and other devices (up to 10), so that everyone in your group has access to the internet.
Utilizing Italy's fast 4G network, the hotspot gives you access to Google Maps – which is incredibly helpful for everything from driving in Sicily to navigating medieval towns on foot – as well as Facebook, Whatsapp and more.
Pricing is staggered based on the amount of time you need to rent the device for – with the daily rate dropping the longer you rent it. For example, if you need the hotspot for 5 days, it will cost €6. For 11 days, the rate drops to €5/day, and for 21 days or more, the charge is only €4 per day.
Unlike my first experience signing up for internet access, Expresso WiFi is hassle-free. The device can either be picked up and then dropped off at their kiosk in the airport, or it can be shipped directly to your first hotel and returned by courier.
You know you are going to want to be uploading your Italy photos in real time, so go ahead and book the handy pocket-sized device for your trip.  Better yet – if you book here through December 31, 2017 you can save 15% with the code "anamericaninrome".
Many thanks to ExpressoWiFi for partnering on this post.