My first trip out of North America was to Italy. I was in college and my (overly kind) mother booked us a 10-day trip through Venice, Florence, and Rome. Sure, I had seen plenty of movies, but I still didn't know what to expect when traveling to Italy for the first time.
In fact, it is probably those very movies that color so many expectations for first-time visitors. Italy is indeed a beautiful country full of art, history, food, and wine, but it is still somewhat different from the Hollywood version.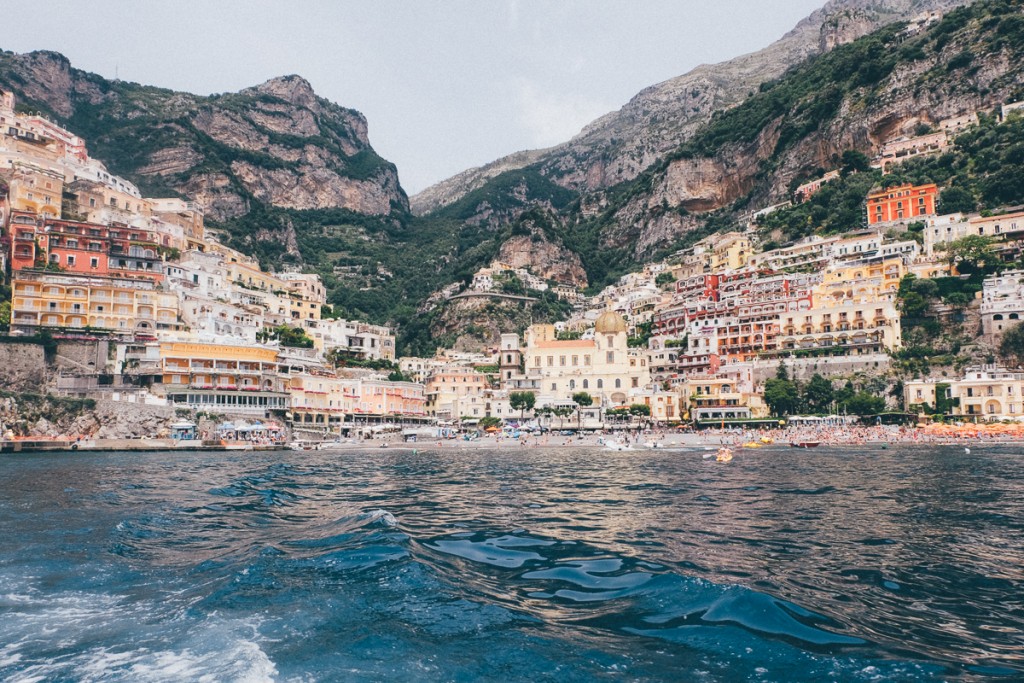 Instead, here is what you should know before traveling to Italy for the first time:
Some of the "Italian" menu items you love are not actually Italian. I arrived in Italy dreaming of perfectly fresh pesto coating my pasta.  What I didn't realize is that Italian food is incredibly regional and unless you find yourself in Liguria, you probably won't find much pesto on the menu. Also not on the menu? Classics like spaghetti and meatballs. There is spaghetti, and there are meatballs, but they are served separately as a first and second course. If you are traveling to Italy for the first time, I highly recommend researching the local specialties or asking the waiter to suggest a plate of the day so that you can sample some of the more traditional food.
Even if it IS on the menu, it's probably not available "to-go." Dreaming of sipping your grande cappuccino while seated on the edge of the Trevi Fountain? I hate to be the one to tell you but: that is literally impossible. First, eating and drinking is simply not done in public. I figured this out the first time I popped open a bag of potato chips while walking in Venice. Non si fa – it is simply not done. Same goes for coffee, which is usually enjoyed while standing at the bar. (Or please be aware that it will literally cost more if you have it while seated at a table – another thing that I didn't expect!) However, aside from the cultural dining differences in Italy as a whole, it is literally illegal to eat near any monument in Rome.  Better to find a restaurant with outdoor tables if you want to enjoy your (sit down) meal al fuori.
Mealtime is sacred. Some people think that Italy observes "siesta" time, Spanish-style. This is not the case. However, many shops and businesses do close between 1 and 4 pm.  Rather than time for napping, this is time for eating, meeting friends and family, and relaxing. One thing you should except is that mealtimes in Italy tend to arrive slightly later – 1 pm for lunch and 8 pm for dinner. In fact, many restaurants only open at 8 pm, so if you get hungry before then you can partake in the Italian custom of 'aperitivo' – a drink and small snacks to ready your appetite.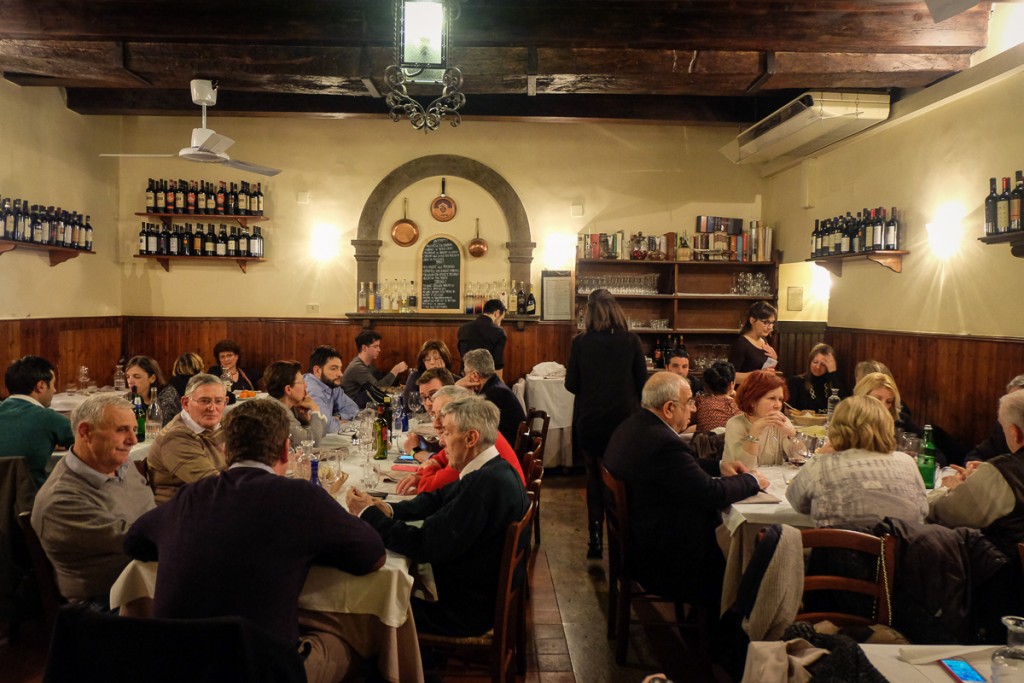 Customer service is different. Though greeting people is 100% essential, one of the things I realized early on during my first trip to Italy (and again when I moved to Rome full time) is that customer service is very very different. There are no waiters fawning over your every need, nor do they present the bill to encourage you to move on. In fact, you might have to physically wave someone down when you are ready to pay. This different attitude can be interpreted as brusque, but it is simply the way service works in Italy – which means that gratuity varies as well. Here is a guide to tipping in Italy so you know what to expect on the bill and how much to leave behind.
Traveling in Italy is very DIY: Some people in Italy do speak English, but it is not the norm. Most instructions for things like picking up your bags at the airport or getting the right train to Florence is all going to be in Italian. That means that planning your trip to Italy is going to take a tiny bit of work (but it will be totally worth it). However, the idea of figuring out a foreign system in another language can be totally daunting. If you want to have your first trip to Italy be a bit more stress-free, you might want to consider booking a tour that takes the guesswork out of booking a flight, getting to and from the airport, and finding a hotel you might want to consider a Rome package trip
. You might give up some ability to customize little details but you can also find some amazing deals on trips to Italy.
Business hours vary. In addition to closing for lunch, many businesses keep abbreviated hours on the weekends so it is good to plan activities ahead of time. Expect many businesses to stay open only on Saturday morning (until about 1:30 or 2 pm). If they are open on Sunday, it is likely only in the morning as well. In addition, many restaurants close on Monday so keep that in mind if there is somewhere special that you are dying to eat during your first time in Italy!
You don't need a car. Driving through Italian wine country is incredible, but you don't technically need a car to travel within Italy. Because I was coming from an American city without great public transportation, I wasn't sure I could figure out how to use buses, trains, and metros in Italy. However, it is one of the most cost-effective ways to move around the country. I didn't expect train travel to be so common and so easy.  Just remember to validate your tickets on the platform for the train, or when boarding the bus, because many tickets are sold without a fixed date and must be stamped to be considered official.  And if you do plan to drive, please note that automatic transmission vehicles actually cost almost double the price to rent because manual transmission is much more common in Italy. You should plan to use toll roads frequently or be prepared to drive slowly on the narrow country lanes. Here is a guide on how to buy train tickets in Italy.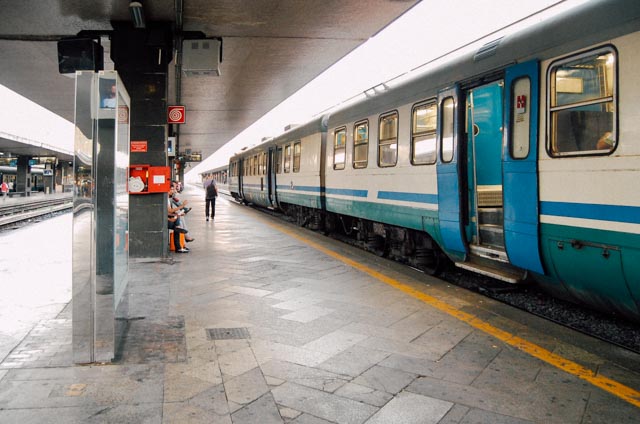 High season is serious business. More than 50 million tourists visit Italy every year. If your itinerary looks like monument BINGO, you might feel like you are bumping into all 50 million at once. While there are plenty of must-see sights, you will probably feel the burn out creeping in if you treat Italy like a checklist destination. Build some off the beaten path options into your plans and find the more unexpected corners of Rome in order to take a break from the inevitable crowds. If your trip really must happen during high season, then here are tips to survive Rome in summer.
Was there anything else you didn't expect when you traveled to Italy the first time? Do you have any tips for new visitors?
Ready to plan your first trip to Italy? Here are the best hotels in Rome to get you started.