There is nothing quite like strolling across the Rialto Bridge with the sun gleaming down on the Grand Canal.
But Venice was built for the winter.
On a day when we were lucky to have some misty magicalness rather than pea-soup fog, we headed to St. Mark's Square.
Rather than wait in line for the Basilica, we decided to admire it from above.
The view was breathtaking.
For €6, and no wait, we hopped into the elevator of Piazza San Marco's campanile (bell tower).
I hate to pay fees of any sort for views, but Jimmy insisted.
As soon as we stepped off, I was awestruck.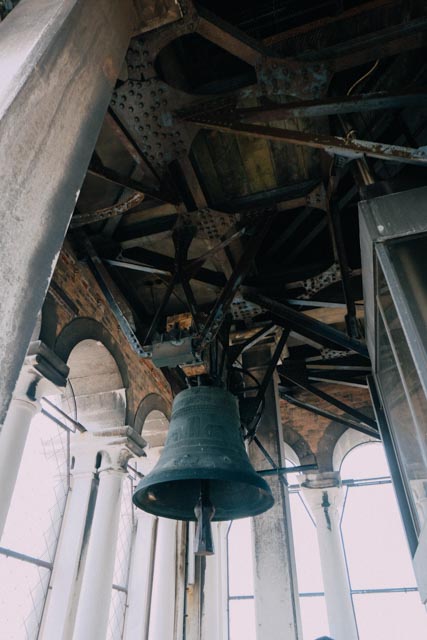 I raced around from side to side, taking in the panorama from every angle.
He was right.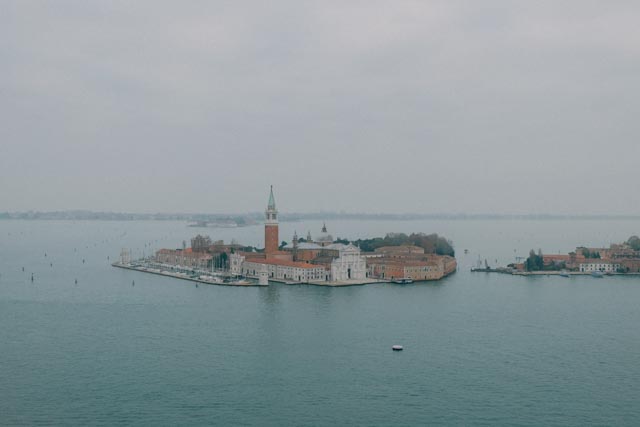 In the end, I was the one who didn't want to leave.
€6 well spent to see Venice from above.