I was surprised by requests for coffee information when I posted about my little Italian kitchen.
I've never mentioned coffee before?! I have a bit of a caffeine addiction that I've been nursing since undergrad.  I love coffee.  I love how it's impossible to get a bad coffee in Italy.  But deep down, I miss my American coffee sometimes.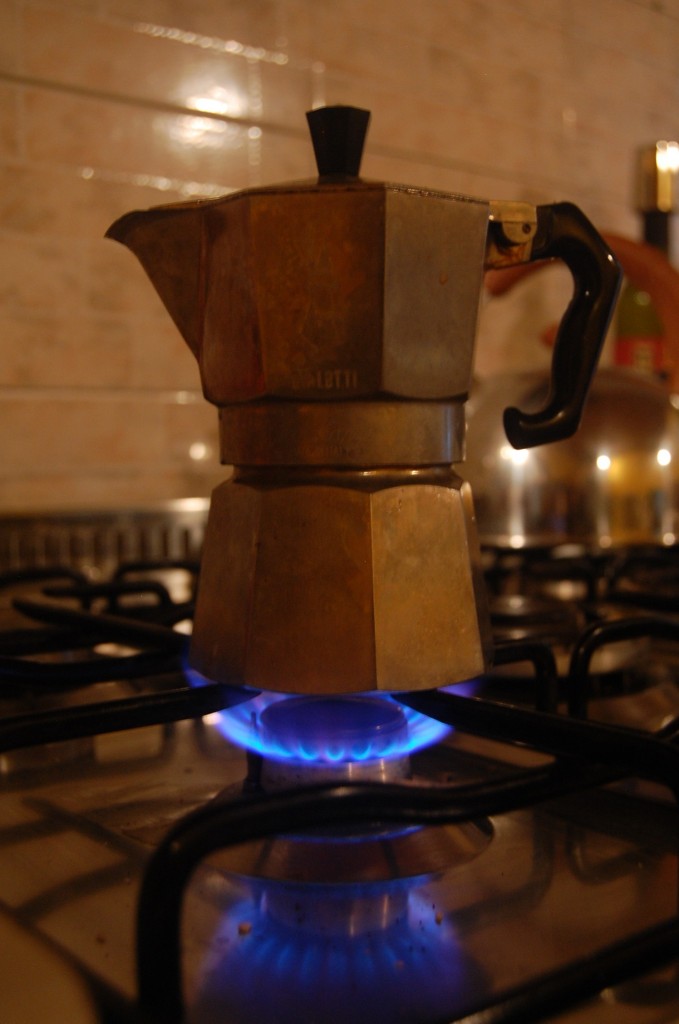 I have a couple of Moka pots.  It would be sacrilege to live in Italy and not have at least two in your home at all times.  The thing is, I don't really use them that often.  Bleeding Espresso has a great tutorial on how to make coffee in a moka pot, but since I know that I can get amazing espresso at any cafe in Italy, I usually head down to the corner bar when I need an espresso fix.
At home, I usually go for my trusty French Press.  Well, my kinda-trusty-French-Press.  It doesn't live up to the Bodem I have in the States, but I couldn't resist picking this up for 10 Euro last time I was at Ikea.  (And yes, there are three different kinds of olive oil on my counter. And yes, I need all three.  New olive oil is amazing).
You're definitely *not* supposed to make French Press with espresso, but espresso is pretty much your only choice when you go to the supermercato in Rome.
Tiny espresso cups are adorable, but I miss having a big ole cup of Joe every now and then.  I'm not sure that I miss the style of coffee so much as I miss the American culture of coffee.
I miss meeting up with friends for coffee and spending hours in the shop without being asked to leave. I miss the sputtering sound of the coffee maker in the mornings that used to signal the start of my day by the Pacific Ocean.
Here, coffee dates last the 45 seconds it takes to down an espresso.  Then it's time to move on to make room for others at the bar.
I'll stick to American-style French-press coffee in Italy… just to get as many different cultural influences as I can into my Roman mornings.