I have come to understand that "parking spot" is a very flexible concept in Italy.  As far as I can tell- if there is space for your car, then that makes it a parking space.
The logic is flawless.
Smart Car. Smart Parking.
Well? There was no space on the curb. The sidewalk will have to do.
Close enough. Why waste all that time backing up and straightening out?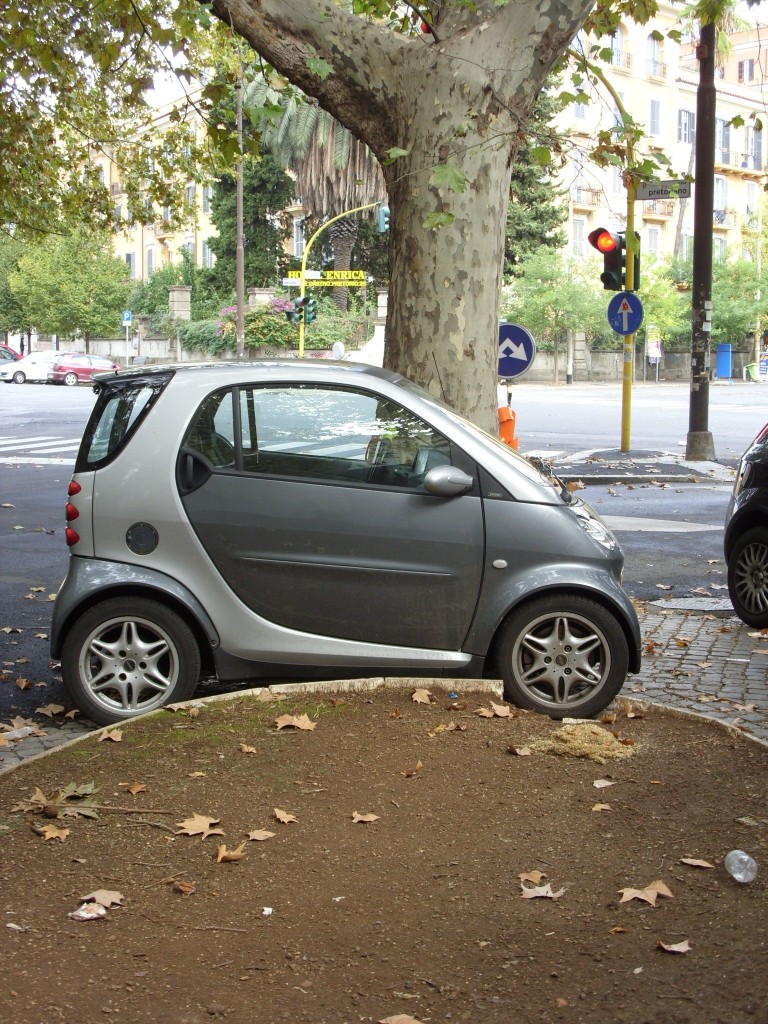 Trees at intersections double as parking spots.
Side walk: Please walk around the side of my car. Thanks.