Rome doesn't have much in the way of shopping malls unless you are truly dedicated enough to hike out to the suburbs. Luckily there is some amazing shopping in Rome, right in the center of the city. For Rome's premier shopping destination, however, you have to head to Rinascente.
Rinascente is the best department store in Rome. It is where you will find seven floors of luxury, plus a great rooftop bar that is like the icing on the cake.
The store used to be located off of Via del Corso, but it has now moved a few blocks away to a historic palazzo on Via del Tritone. About three minutes from the Trevi Fountain, La Rinascente actually has a part of the Acqua Vergine aqueduct in its basement. The ancient structure still carries water to the Trevi today. The department store basement is one of the only places in Rome where you can easily see it.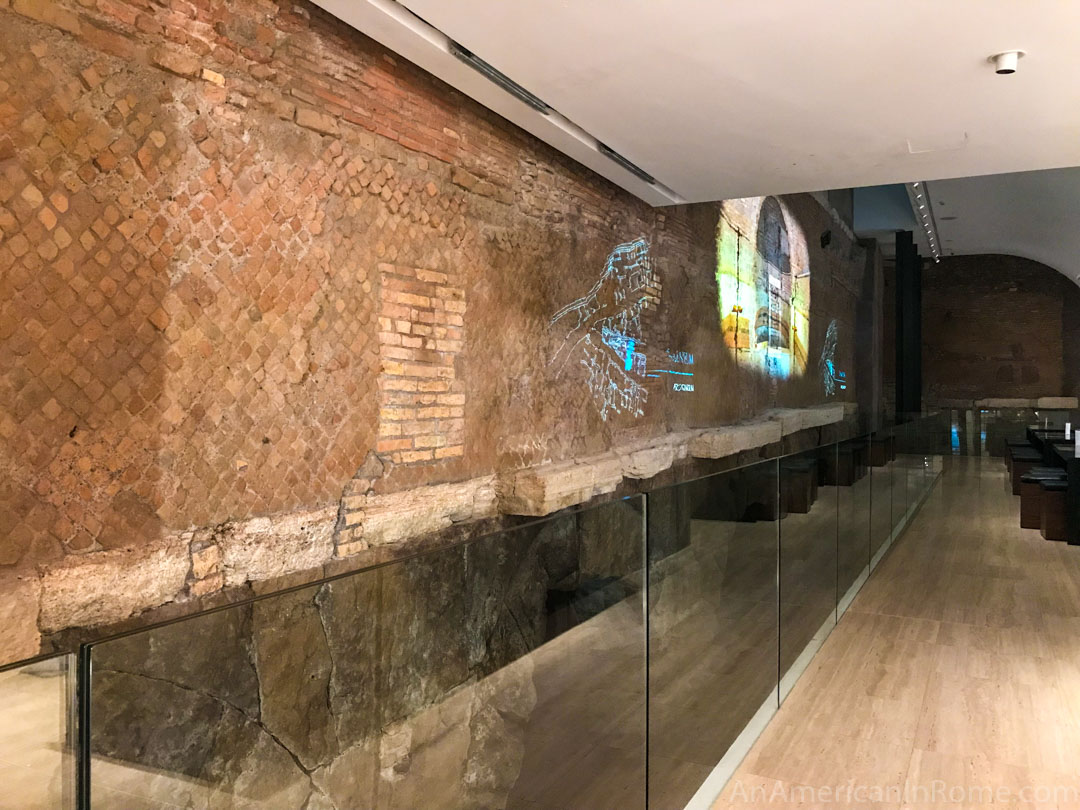 As you enter the glorious store, take the elevator down one level. It's totally free to go in and look, but this is also a unique place to have a coffee. The aqueduct is visible behind glass, and there is a light show that plays continuously, outlining the structure and illustrating what it once looked like.
After admiring the aqueduct, take the escalators back up for the full Rinascente Rome experience. The first level is designed to impress with major brands on full display. As you move up, there is a level with makeup, then women's and men's clothes.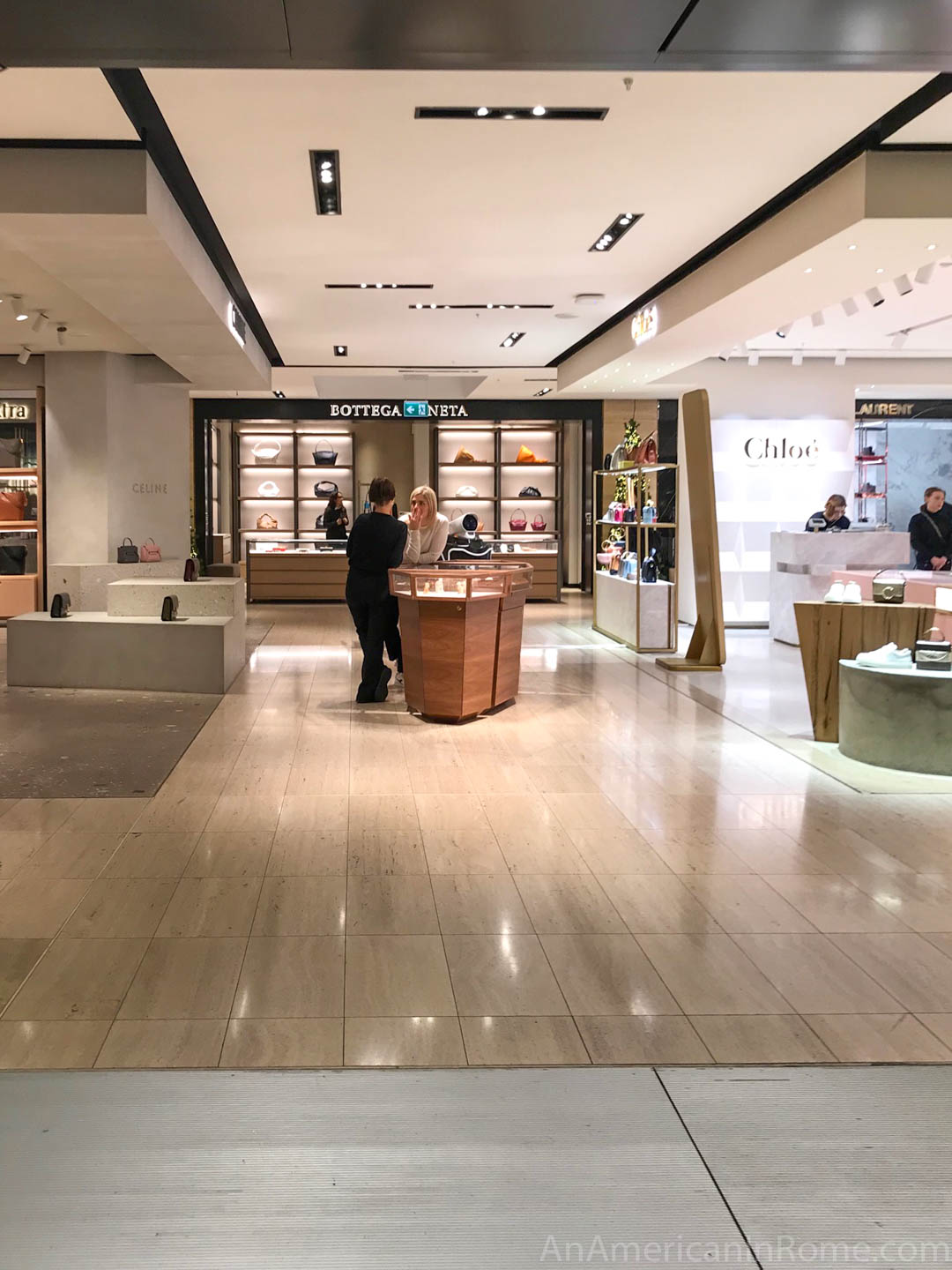 Rinascente brings brands like Gucci, Prada, Louboutin, and many more, under a single glorious roof. This is definitely the place to splurge (and to grab your Tax Refund forms when you're done with the shopping spree).
If you reach the top level, you're in for a treat. This is where you can find gourmet foods to take home, a pastry counter, and several restaurants and bars. In nice weather, the Up Sunset Bar is the place to be. The options inside are also great to know if you are looking for something other than a traditional trattoria after a trip to the Trevi.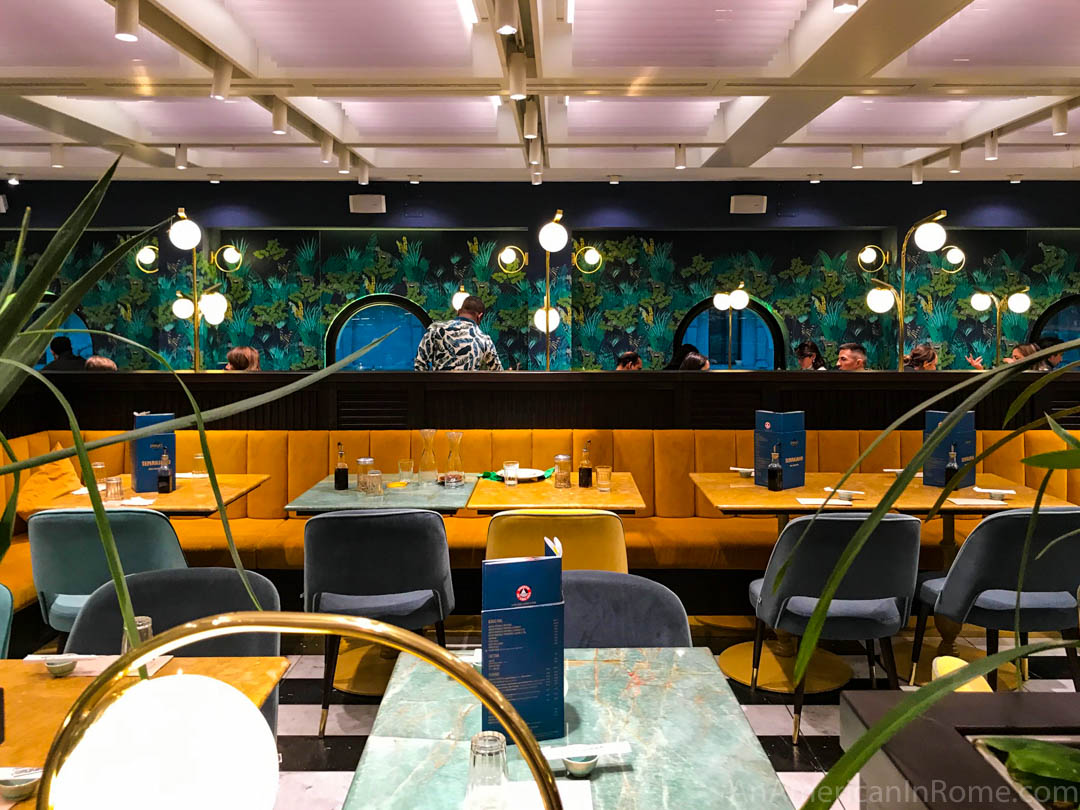 Pro tip: the store has free Wi-Fi and a pretty awesome Christmas display, so there are more reasons to come browse, even if a €2000 handbag isn't in your budget.
There's another Rinascente location in Rome in Piazza Fiume, but Tritone is the most impressive and the most central.
Rinascente Rome
Via del Tritone, 61
Rome, Italy (Centro Storico / Trevi)