Venice is the Italian city that struggles the most with over-tourism. To balance out the strain that tourism puts on city service, Venice will charge a fee to visit the city for the day.
Tourists do bring money into the city by purchasing meals and souvenirs, but overall, the number of visitors has overwhelmed city services and their buying habits have changed the fabric of the city, forcing many locals to leave in search of more affordable areas to live.
Italy's official 2019 budget has now authorized the city to collect a fee from visitors, something that the mayor of Venice has long been asking for.
How much the fee to visit Venice will cost, and how it will be collected, remains to be seen. This is all very new and it seems that details will become more clear as actual plans to collect the Venice visitor's fee come into place.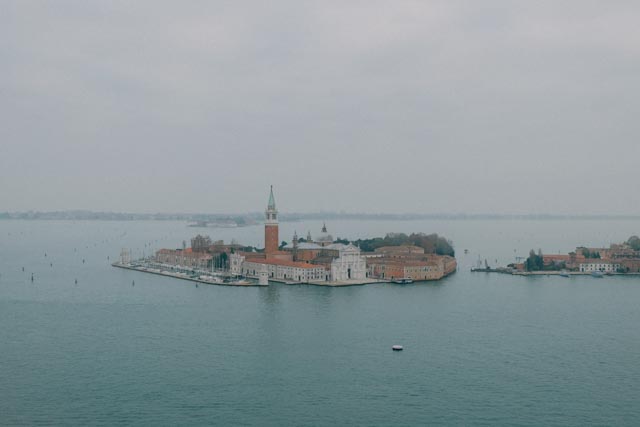 At the moment, there are a few things that seem likely about the cost to visit Venice:
The fee to enter Venice will be up to €10. This cost seems likely to be variable and will probably only be this high during peak season. The fee might be lower outside of the summer months.
There is already a city tax on visitors who stay overnight in Venice, so this fee is aimed at people entering for the day only. The daily fee seems most likely aimed at cruise ships, which bring a huge number of visitors to the city for a short amount of time. The logic being that these day-trippers strain city services (like trash collection) without ever paying a tax.
The fee will probably be added as a surcharge on transportation. Visitors entering Venice will pay more for their buses, cruise ships, and vaporetti. It is still unclear how this fee might be charged for Venice visitors arriving in the airport or by train. The cost is meant to only be applied to day trippers so that it does not duplicate the hotel tax that overnight visitors already pay to stay in Venice. The private companies that sell these tickets will then turn the tax over to the city government.
The cost to visit Venice for the day is expected to generate up to €50 million in revenue, which the mayor says will be used to clean the streets, collect garbage, and pay for more services like firefighters.
The move to charge a fee to enter Venice is not unprecedented. Some special villages like Civita di Bagnoregio already have entrance fees, and the Puglia town of Polignano al Mare even added temporary turnstiles to block people from entering the historic center unless they paid €5 to see a Christmas display.
As long as there are no turnstiles – I feel ok about this. Would you pay €10 to visit Venice for the day?