The single most difficult thing I had to do before moving to Italy was not the visa or the application to graduate school – it was finding an apartment in Rome.
Trying to understand the rental market and move into your dream home is difficult in any new city. However, that challenge can be made nearly impossible if you don't know where to even look. Luckily, there are non-craigslist options that can help you find an apartment in Rome – with the help of Nestpick, an aggregator site for flat rentals, I have put together a guide to walk you through the flat hunting process in the eternal city.
Free services:
If you are a bit internet savvy, it is possible to find some good leads for Rome apartments online. Specific to the Eternal City is Portaportese (in Italian), which is a free site for selling goods and advertising homes. It is, however, a bit low tech and might require you to become well-versed in Italian rental slang ASAP.  Another option is Kijiji (also in Italian), which also sells just about everything because it is associated with eBay. Here you can usually find longer term apartment options that will come with a formal lease (often 5 or 8 years in total duration).
There are actually a ton of free sites: Nestpick is a great option because it aggregates offerings in English across multiple free sites for apartment searching. It saves the time because you can set filters to see the kinds of apartments (size, location, price) that you want to see across a range of websites, instead of searching through each one individually.  Another bonus is that sometimes a real physical person from the partner sites has visited and photographed the apartment – a great way to ensure that the flat is as described and avoid any scams. Nestpick also allows you to search both for individual rooms within apartments, or entire flats, all filtered based on the date you need them by.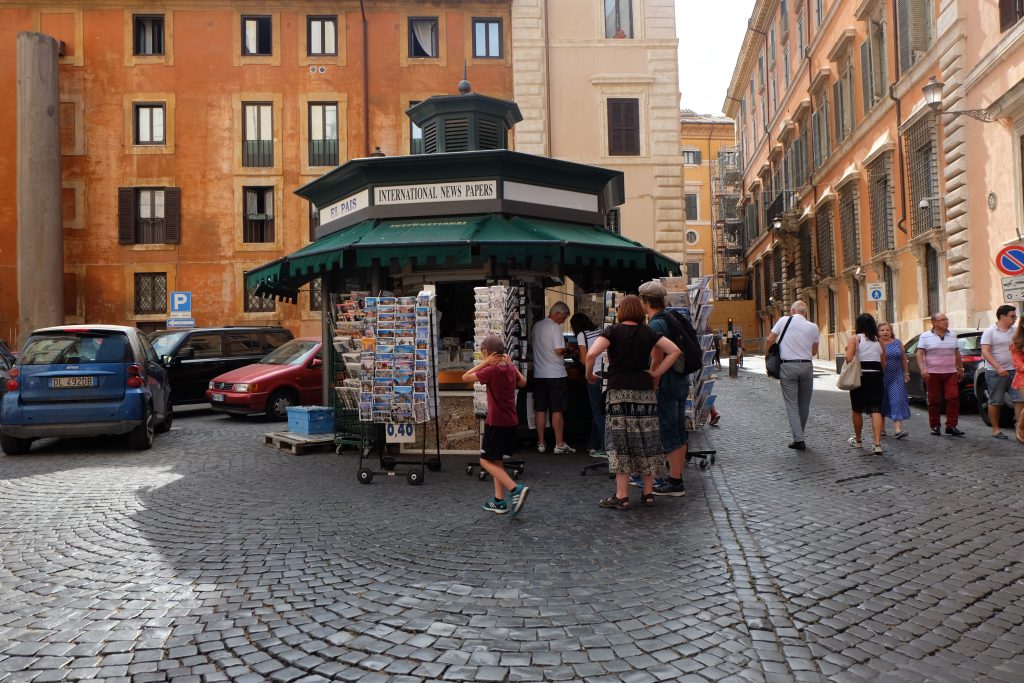 Paid services: Every neighborhood in Rome and the rest of Italy has a private real estate office that handles both sales and rentals.  In this case, a representative will accompany you to visit various listings that meet your requirements to help to narrow down the search. I have personally never used a paid apartment service due to the cost, which is usually equivalent to one month's rent. Keep in mind that you may be asked for two months of rent as a deposit, plus be on the hook to pay the first month's rent right away – making that four months of rent due at the same time. Some of the larger real estate companies in Rome include Technocasa and Immobiliare. However, these are usually only for entire unfurnished apartments, rather than roommate or furnished options.
There are also individual private brokers who cater to an expat market. On the plus side, you often don't have to pay these brokers directly because they take their fees from the apartment owners. BUT, I can promise with a good amount of certainty that the rent on these apartments is significantly higher than average – meaning the cost is passed on in another way that could be more expensive over time. I personally tried this once and stayed for only 6 months because I realized that I could have a flat that was double the size for the same price by using free apartment search services.
In addition to actually searching for flats, there are several other things to keep in mind when trying to find an apartment in Rome:
Think short or long term: The number of kinds of rental agreements can be a bit overwhelming, so you should certainly consider if you want a short or long term lease.  Free services are usually better options for shorter term, which in Italy means less than five years! Using a service can also help to protect you should any misunderstandings arise because you will have a third party on your side. If you prefer longer term, I suggest having a trusted and experience Italian friend (or better yet an Italian lawyer) review the lease agreement before you sign it.
Consider the neighborhood: In Rome, neighborhoods can be like a tiny village in the middle of the big city. Walk around and see if your potential new quartiere has everything you need. Is there a supermarket nearby? A bus stop? Or is it easy to catch the metro? What about a butcher or a market? Or a café that you can imagine yourself working in?  
Ultimately, being comfortable at home means not only finding the apartment, but also finding it in the right location so be sure to explore the area outside your four walls as well.
Ask about the extras: There is plenty you can see when you visit an apartment during your hunt for a flat in Rome. However, there are other potential "extras" that you should ask about directly. Do you need an elevator? That can be hard to find in some older buildings. Or do you run hot and cold? Then you want to be sure your future apartment has autonomous heating rather than central heating. If you need parking, this is also the time to ask about if there is a space or permit included with the rent.
I hope that helps you get started on your hunt for a new flat!
Do you have any other suggestions about how to find an apartment in Rome?