Deep in my heart I still believe that the best gift ever given to anyone in the history of the world was given by me, to my sister.
She was the lucky recipient of a combination bottle opener/toe-nail clipper in the shape of Pope John Paul II's face.
But in case you missed it because the rock you are living under is pret-ty soundproof, Pope Francis is the new big deal around here.  That means his tailor is a big deal too.
Lest you believe those robes make themselves, I'll let you in on a little secret: the pope gets all his sweet swag from Gammarelli.
Gammarelli is a small ecclesiastical shop near the Pantheon, that technically anyone can visit.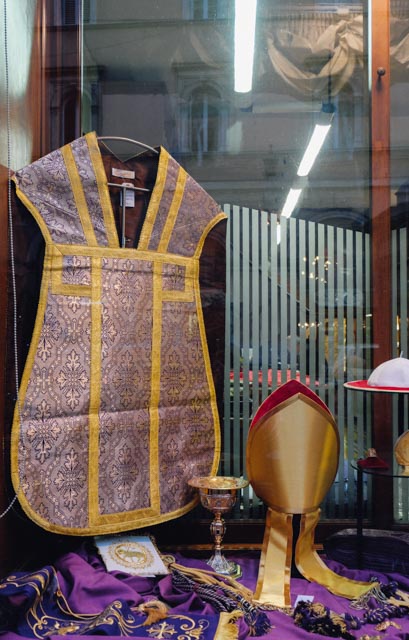 I say "technically" because, well, it is a little bit awkward to walk into a tiny store that sell exclusively priest clothes when you are dressed like an Italian teenager in ripped jeans and black tennis shoes.
Please, learn from me, and do not wear ripped jeans to Gammarelli's.  They will be nice about it, but you might (like me) end up weirdly hovering outside while waiting for actual priests to leave the store.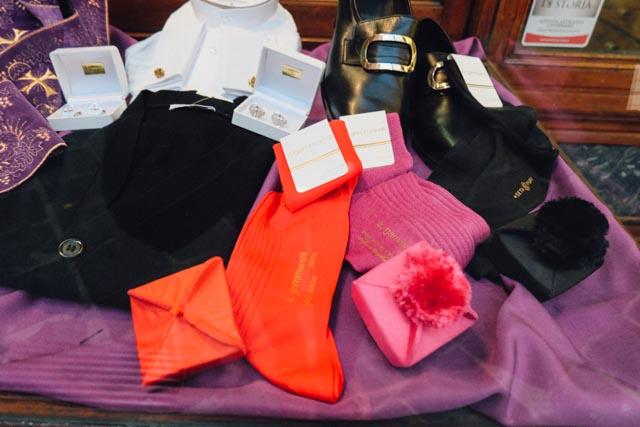 Any. Ways.
The whole reason that you would want to visit the Pope's tailor is so you can get your hands on Pope socks.
The actual socks that the Pope actually wears. (Bishops and Cardinals, too, no doubt).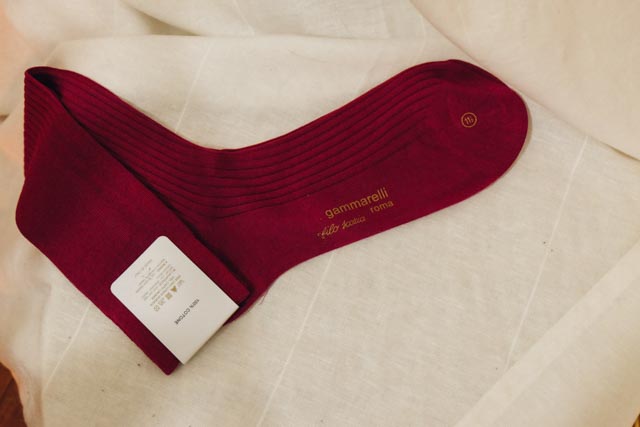 Pope socks make an excellent Christmas present or unique Roman souvenir. (Or at least that is what I told my father-in-law when I gave him a pair over the holidays last year).
At €12 a pop, you get a great story and some excellent quality socks.
Hope all your Christmas shopping is going quickly and pain free!
Gammarelli
Via di Santa Chiara, 34
00186 Roma, Italy