I walk too quickly.
With one earbud in, and one out, I dip on and off the sidewalk to pass and dodge… but also to listen for approaching cars as I hop in and out of the road while trying to get around throngs of people in the center of Rome. (Because everyone knows that crossing the street in Rome takes a little luck and a lot of faith).
I walk too quickly because I am always in a hurry.
I walk too quickly and I forget to look up.
But when I remember, I have to smile because Rome really is *that* beautiful and you never know what you will find down the next street.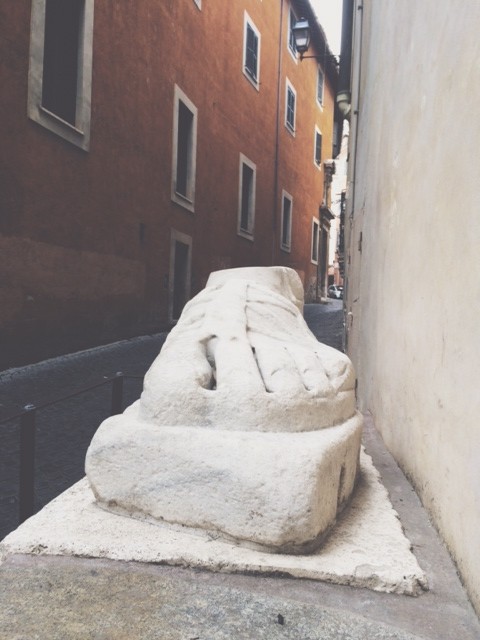 Maybe feet?
One of my favorite Roman corners.