Updated 29 May 2021
Hotels (and apartments) in Italy are notoriously small and sometimes filled with antiques, which can make it a challenge to find kid-friendly hotels in Rome. I always say that Romans love children, but that the city doesn't necessarily go out of its way to make things accessible for kids. Luckily, these family hotels in Rome go above and beyond to provide for groups traveling with children.
Being a mama in Rome means that there are a few things I considered for this list, mainly location and ease of getting around without tiring kids out too much. I completely understand that traveling with children changes your vacation style a bit. Other reasons I have added some of the hotels are for space, kid-focused activities, and the availability of large family rooms. I particularly love that some of these Rome family hotels have considered all the extras like cribs, strollers, high chairs, and even baby tubs, to ensure that you can all be comfortable without having to bring a huge amount of gear with you on your travels.
Kid-Friendly Hotels in Rome
Roma Cavalieri: One of the top of hotels in Rome, period, the Roma Cavalieri Waldorf Astoria is also one of the most kid-friendly hotels in Rome. This is especially notable because the same is not true for other luxury properties in the city, but the Cavalieri goes above and beyond to make small guests welcome. The location is a bit outside of the center which means that you should plan to take taxis (they are always available at the hotel), but it also means that the views are incredible. There is a large garden for kids to run through and one of Rome's best pools for leisurely summer days. There are often special programs for children, and fun breakfast stations to start the day off right with pancakes and waffles. Babysitting services, extra beds, cribs, and suites are all available depending on the amount of space needed.
Cosmopolita: Close to the Trevi fountain, and a short walk from Piazza Venezia and the street that leads down to the Colosseum, Cosmopolita is a great kid-friendly hotel in Rome. The location is perfect for families who don't want to worry too much about taking public transportation. The hotel is well-positioned to visit most of the main sights in Rome and close enough that you can go back for a rest in the afternoon if needed. The four-star hotel is also a good option for families because it has quadruple rooms. These rooms comfortably sleep four (plus a baby), and some even have two bedrooms for more space. To take advantage of the best room options, book as far in advance as possible. And don't miss the rooftop terrace! It is a dreamy place to start the day with breakfast and a view.
Relais Le Clarisse: This is one of my favorite hotels in Trastevere and it is also great for families staying in Rome. Their quiet internal courtyard is a great place for kids to be able to sit or even walk around without having to be worried about traffic. It is also very close to the playground in Piazza San Cosimato or the tram 8 in order to travel into the city center or up to Villa Pamphili park. You can specify that you want to book one of their apartments in order to have room to stay as a family.
Kolbe Hotel: The internal garden here is ideal for escaping the busy city and allowing space for kids to play that is well away from all the traffic. In summer months, they often offer kid-centric activities at the hotel, as well. There is also a restaurant on-site so you don't have to worry about being out late for dinner when bedtime is approaching. The hotel is close to the Mouth of Truth and Circo Massimo, making it about a 15-minute walk (or less) from the Colosseum in one direction and the Jewish Ghetto in the other.
Hotel Navona: For a very central hotel that will cut out the need to use much public transportation (and minimize walking for little legs), Hotel Navona is perched just outside of one of Rome's most famous main squares. There are lots of children's shops and toystores in the area, as well. The Suite (which has two separate bedrooms plus a pull out couch), and the quadruple rooms are what make this a good family-friendly option for a fair price.
Albergo del Senato: Albergo del Senato is a well known central hotel that is literally next door to the Pantheon. Some of the rooms can be the cozy size that is typical in Europe but the triple rooms are large enough for small families. The friendly staff and the location in the center of the city are what make this truly kid-friendly. The square and many of the streets near the Pantheon are pedestrianized, which is a huge plus in a country where traffic rules are often flouted. You can easily explore the Trevi Fountain, Campo de' Fiori, Piazza Navona, and several nearby museums without kids every getting too tired out.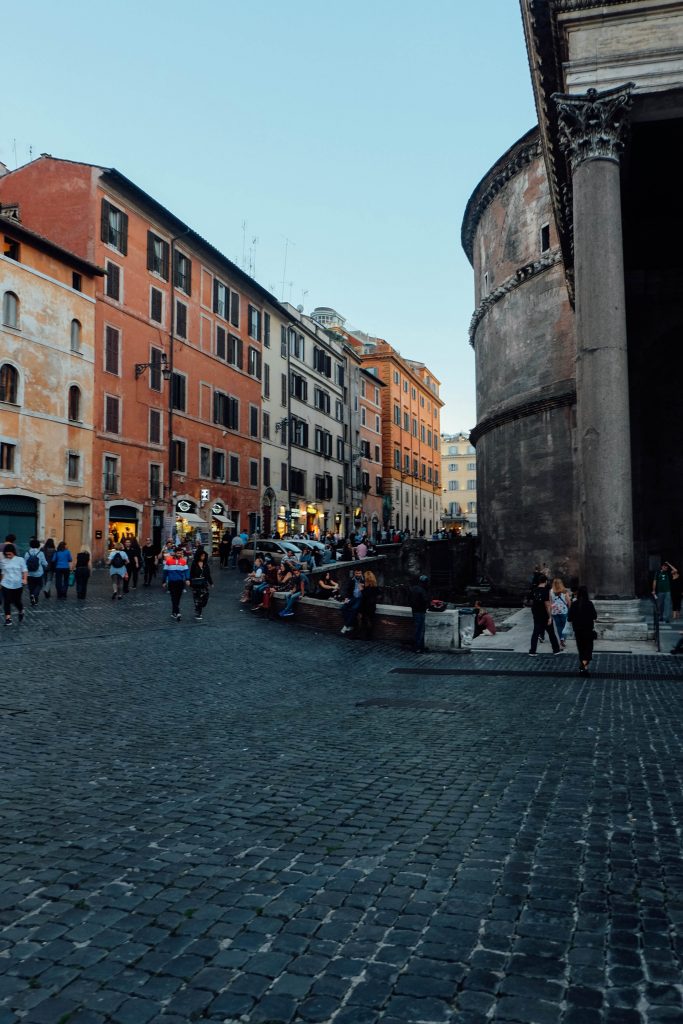 Best Western Globus: The Best Western Globus is located a little outside the city center, near Rome's largest university, but it is well connected by metro and other transportation. Not only does the comfortable family-friendly hotel have quadruple rooms, but it even has quintuples. You can fit two adults, three kids, plus a baby in these large rooms. For more ease, the hotel offers baby and kids packages to add all the extras you need to travel with young children. The baby package, for example, includes baby dishes, a bottle warmer, crib, bottle warmer, baby bathtub, changing table, support for preparing special food for littles. You can also add a stroller or a high chair. With the kid's package, you can add on a DVD player with children's movies or a PlayStation.
The Beehive: The Beehive is a family-run hostel in Rome that is great for families with kids 10 years and up. They have a wonderful sheltered patio for kids to hang out, and a low-key, no party atmosphere. Families on a budget can book an entire dorm room to ensure they have space as well as privacy. Just keep in mind that because of the layout of the space and the bunk beds, the Beehive has an age limit and only welcomes children aged 10 years and older. The hostel is located near Termini, which is a major public transportation hub so it is easy to get everywhere in the city. There is a vegetarian cafe onsite, and you can even arrange cooking classes for your family.
Family Apartments in Rome
Sometimes when you are traveling with children or planning an intergenerational trip that includes the grandparents, it is more comfortable to stay in an apartment than in a family hotel in Rome. That way, everyone is under the same roof but can carve out their own space. Key things to look for are an elevator (not all buildings have these) and a living room for communal hangouts. Many apartments also offer a washing machine, though dryers are much rarer.
TreasureRome specializes in large and well-appointed apartments in central areas. This is where my own family has stayed in the past.
Trianon Borgo Pio near the Vatican is another great option because it offers the space of an apartment with the convenience of a hotel. The apartments are cleaned daily and there is staff on hand to help with any requests. Borgo Pio is a gem of a neighborhood, even though it is so close to the business of Vatican City. A buffet breakfast is served daily on the shared rooftop, which has views of St. Peter's Basilica.
Laura Family Apartments, which is also located fairly close to the Vatican, is well set up for kids in the Prati neighborhood. It is not huge (just one bedroom with a pull-out couch and the option to add a pack n play crib), but there are kids toys available and even a highchair. All of these things are so helpful when you are traveling with very young kiddos.
Best Areas for Families to Stay in Rome
If you want to seek out your own accommodation but are wondering about neighborhoods, there are several that work well for families:
Much of Trastevere is pedestrianized and the area has a great little playground at Piazza San Cosimato. It is an easy walk from here to the city center. There are also lots of restaurants and shops, so you don't have to leave the area unless you feel up for more explorations. However, the older buildings here may not have elevators and the area is known as a bit of nightlife hotspot. It can be loud in the evenings and dirty the next morning.
In terms of living, many families in Rome move to Monteverde above Trastevere. Apartments here tend to be more spacious and the pace of life is a bit slower. The area is well connected to Villa Pamphili (Rome's second-largest park) and is very quiet at night. The downside is that it feels a bit outside of the city center and is not very well connected by public transportation. You will also encounter a lot of inclines, which is something to keep in mind if you are bringing a stroller to Rome.
Consider staying near the Trevi Fountain, Spanish Steps, or Piazza Navona to take advantage of both the location and the pedestrianized streets. The Spanish Steps come with the added bonus of being close to a metro stop for getting around the city with relative ease.
Here is a complete guide on where to stay in Rome if you want a breakdown of the best neighborhoods in general so you can decide what works best for your own family.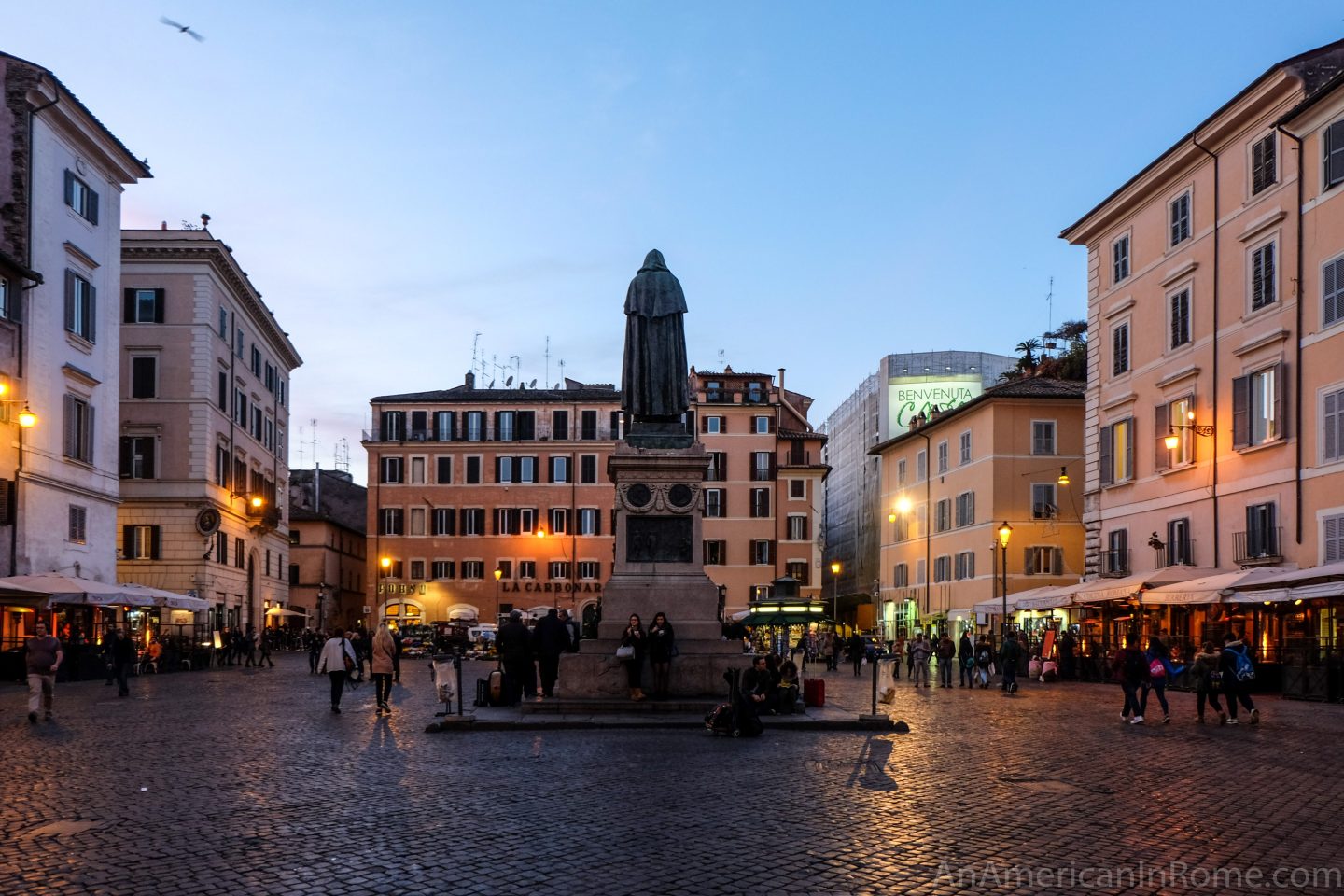 Note: This post may include affiliate links to services that I personally recommend and use myself to book travel. Should you choose to book this way, I may earn a small commission. You are under no obligation to do so.